At last! Netted my first young-of-the-year blackfish last week in a shallow muskeg site north of Anchorage. This marsh is also a thriving threespine stickleback nursery--stickleback fry were everywhere. The blackfish fry are so elusive! I caught this little guy with a dip net; any tips for improving my netting skills in marshy waters? We also tried seining a nearby roadside pool but had little luck due to the dense vegetation; I did catch one juvenile blackfish with a dip net.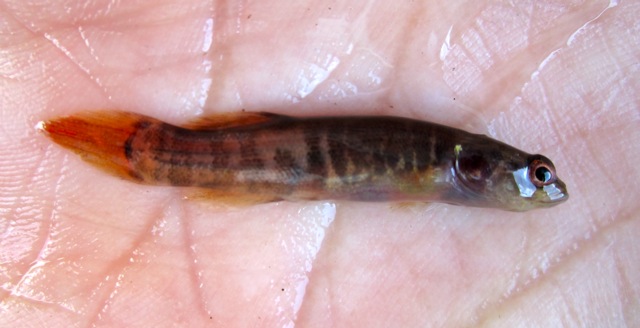 YOY blackfish is 3.5cm TL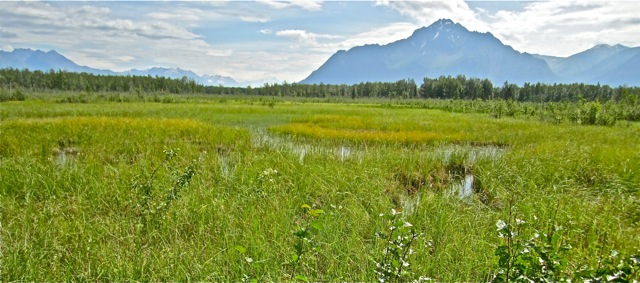 Muskeg in Matanuska Valley north of Anchorage where YOY was netted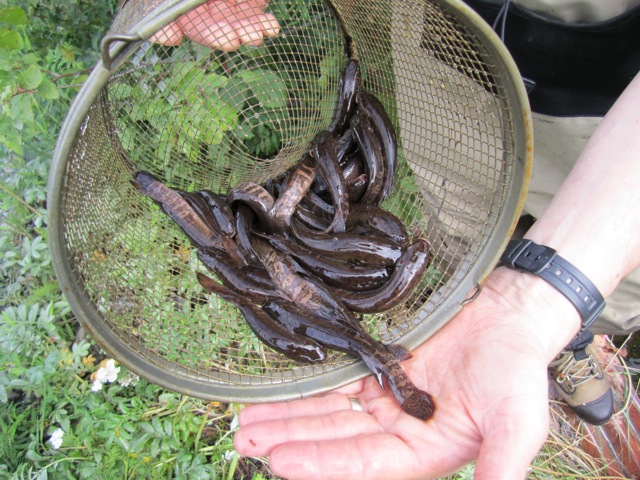 One unbaited minnow trap soaked for 48 hours yielded abundant adult blackfish at a nearby culvert.