Hello Ohio,
Early last month, I sent out a RFI for possible fish watching sites in the Cleveland area. I received some great tips on where to go, and despite having precious little time in the field I was able to get to at least one recommended spot- Pymatuning Lake. Additionally, I was able to explore a part of the Cuyahoga River at the National Park in Richfield and the Nimishillen Creek in Canton. In all, I identified five-species of fish and wonder if anyone may be able to help me with an sixth.
Identified=
Western blacknosed dace- Cuyuhoga
Northern hogsucker- Cuyahoga
Bluntnosed minnow- Canton, Nimishillen Creek
Golden redhorse- Canton, Nimishiillen Creek - not totally sure about this species. Pictures didn't come out.
Carp- Pymatuning
I thank those who were able to point me in the right direction. Sorry it took so long to post, however I had to wait to receive "The Fishes of Ohio" by Milton Trautman via interlibrary loan to help me sort out what I saw.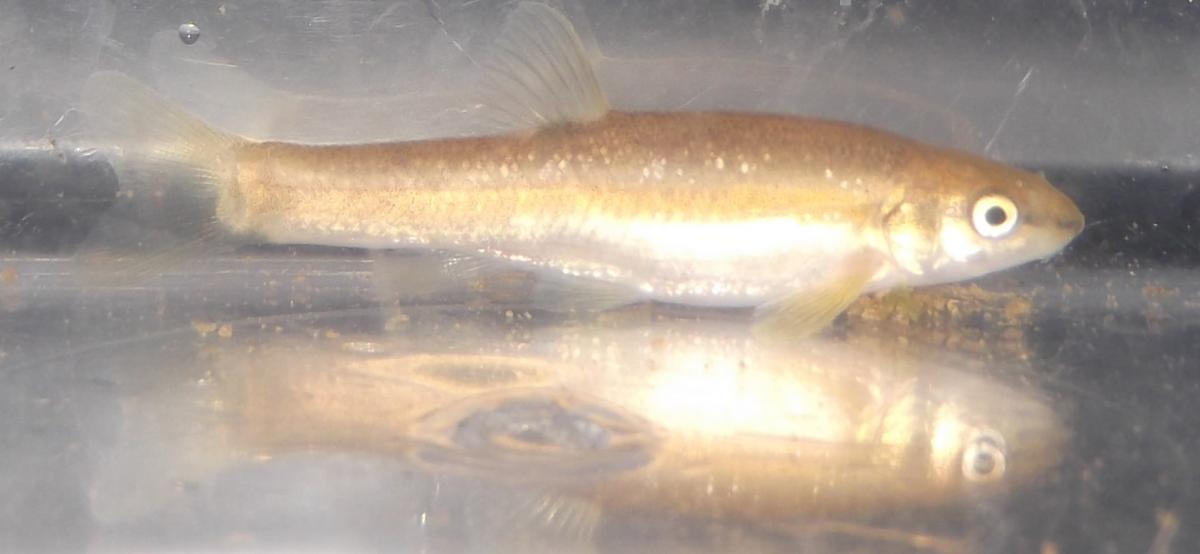 This is the fish I can't figure out. Small drainage creek flowing into Cuyahoga River at Richfield. Sand and rock bottom. Creek chub?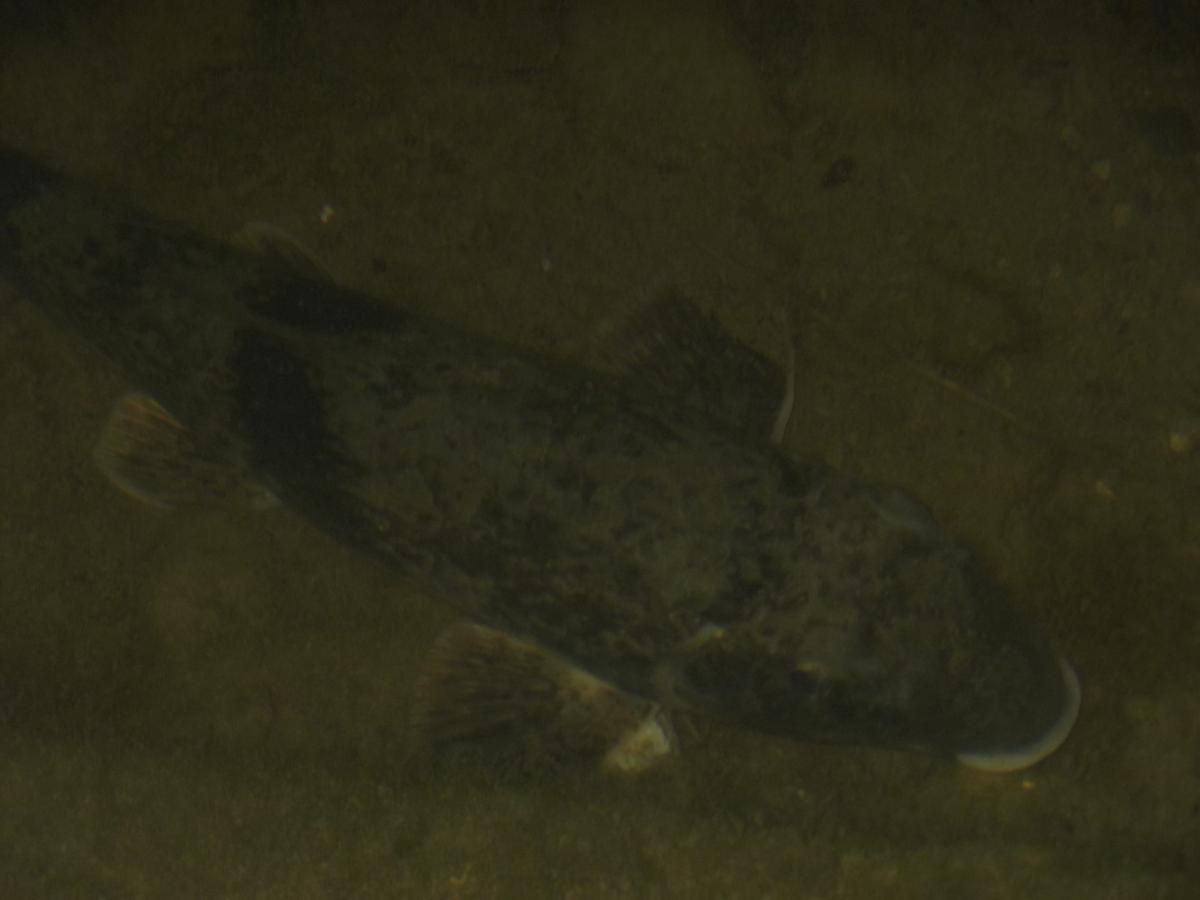 Northern hogsucker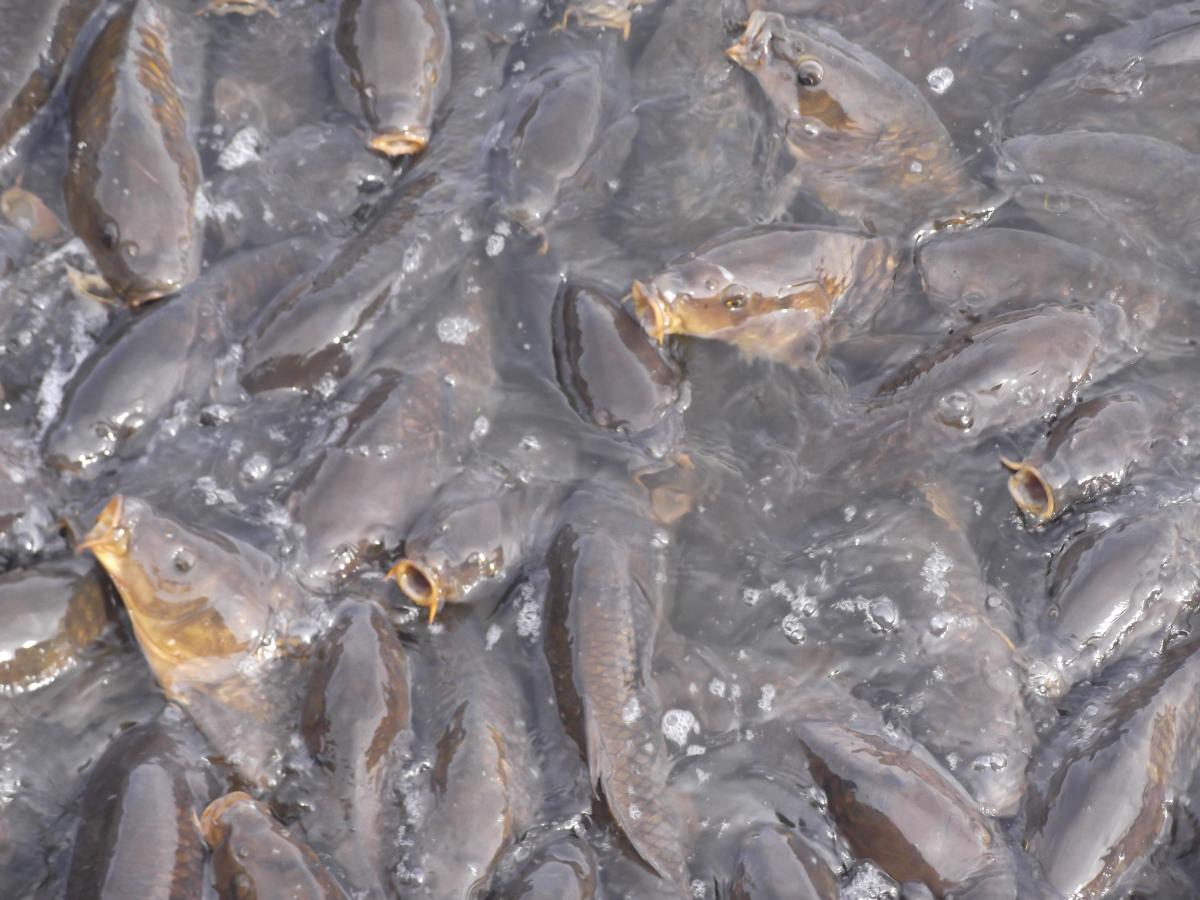 Carp at Pymatuning Lake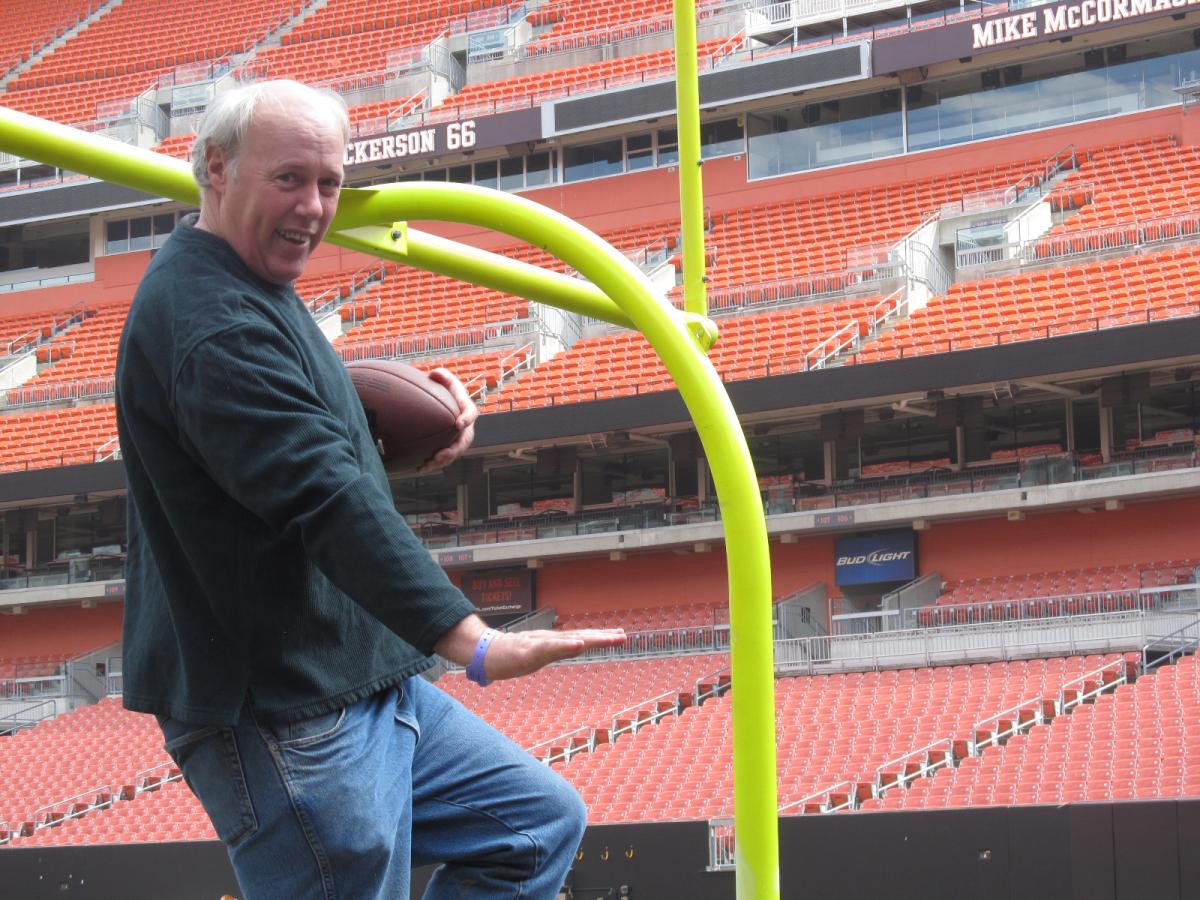 Author ready to help out Browns after given stadium tour with teenage son.
Thank you again Ohio!