lately i have been looking at my shrimp under a microscope. what i have been seeing is that shrimp dont have just one color pigment(kinda expected this). they seem to have different pigment cells for different colors, and blue is produced by tiny little granules that are much smaller than typical pigment cells. well, as it turns out, out native ghost shrimp have the exact same types of pigment cells as the more commonly kept shrimp like cherry shrimp, crystal red shrimp, etc.
this means that whoever can get good at breeding ghost shrimp can probably produce similar beautifully colored strains.
first, lets look at an amano shrimp:
showing the small blue granules(which im assuming contain quinine) located in the "branches" of some chromatophores.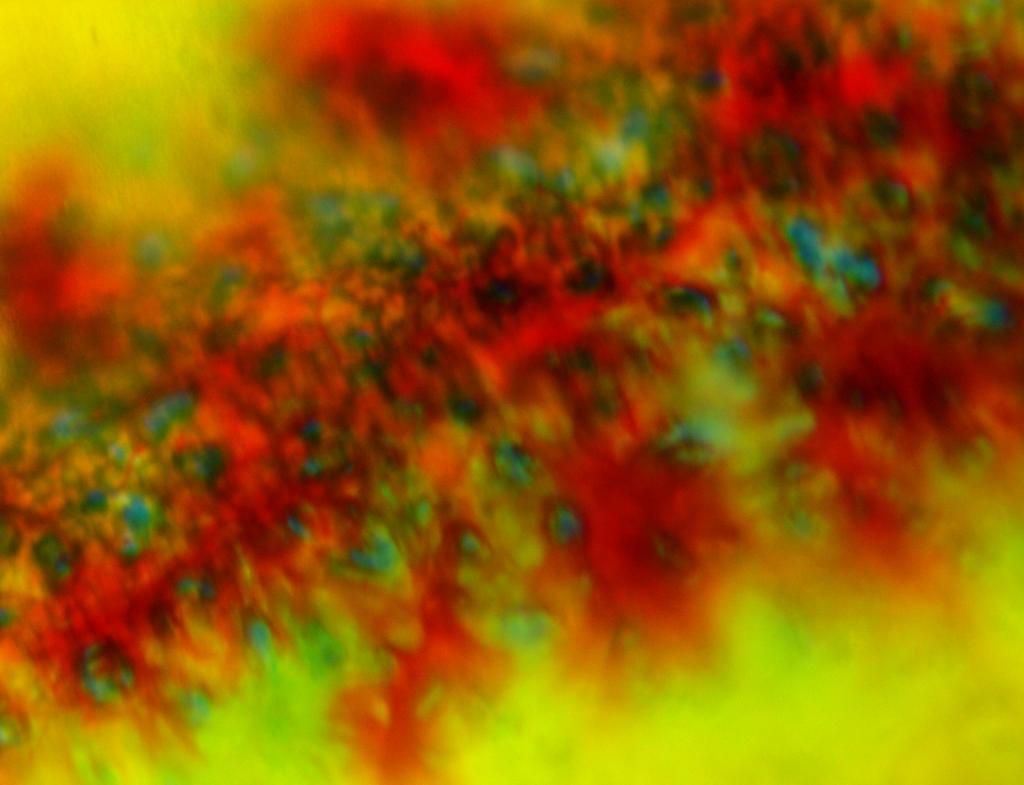 zoomed out a bit. its showing at least three different colors, yellow, red, and blue. it seems to me that they are each produced in different ways, which would mean that there are three completely different genes for them. that might explain why shrimp genetics seems to be so tricky.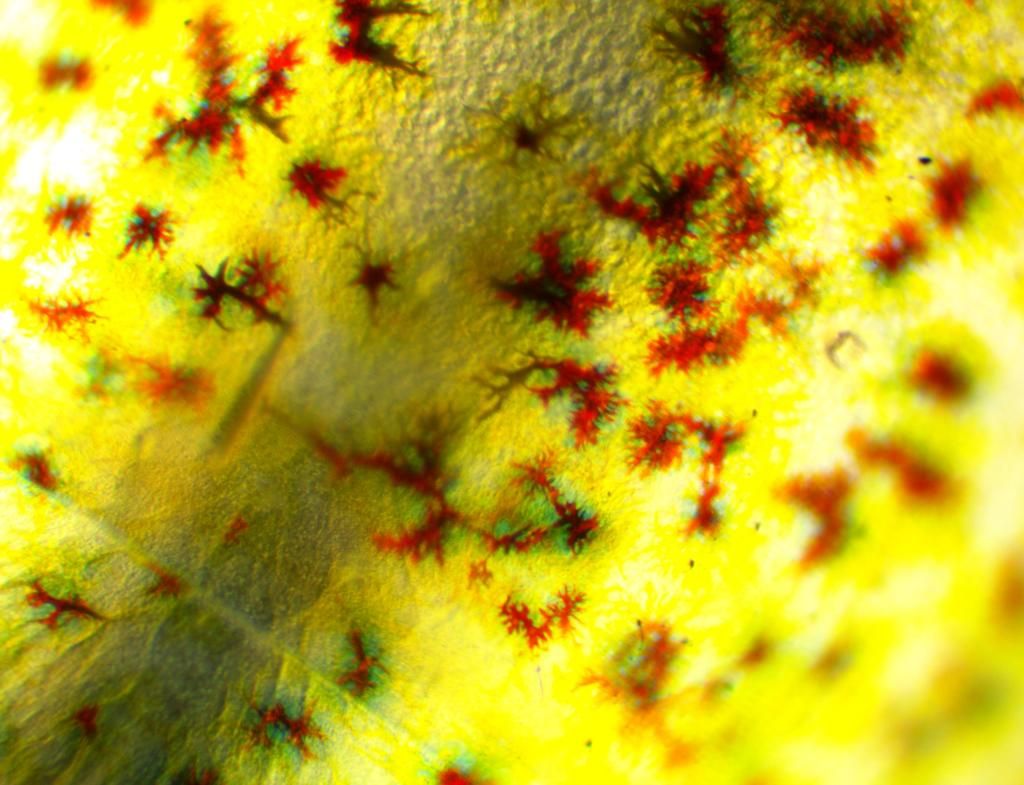 this ones is more zoomed out. the over all color of this amano shrimp was green with the naked eye. since no body has ever bred amano shrimp for color, they are essentially wild types. probably caught, since i dont know of any commercial breeder.