While on a road trip on Memorial Day weekend I gave into temptation and stopped by a roadside stream (that even after checking maps I can't find the name of) to see if I could catch a crayfish or 2. I got lucky and found a pregnant female Allegheny crayfish or Orconectes obscurus
. Just in case anyone is wondering a mountain stream in West Virginia in May is very very cold. Luckily the water wasn't even knee deep because I could stay in it that long even at shin depth. I found what was probably a Cambarus bartoni as well but released that one. I now have a bunch of baby crayfish running around in my 10 gallon tank. Here is the mother, I'm 100% sure that it's an Orconnectes and about 98% sure it's obscurus.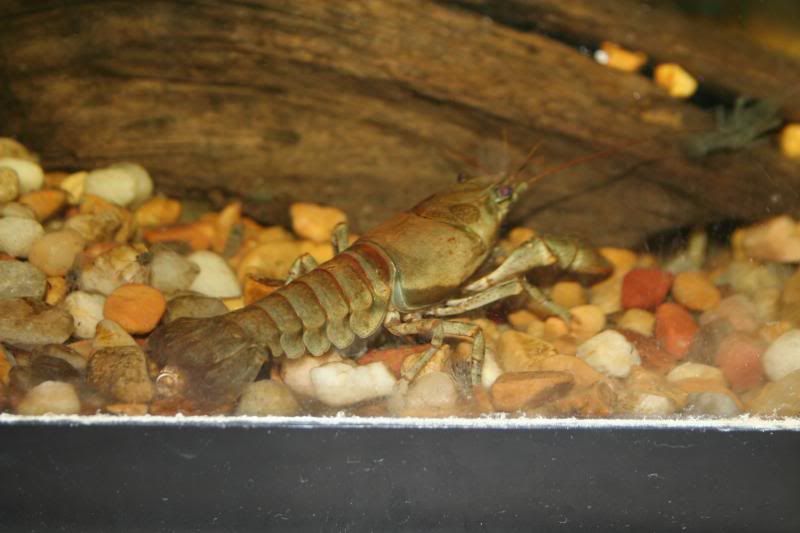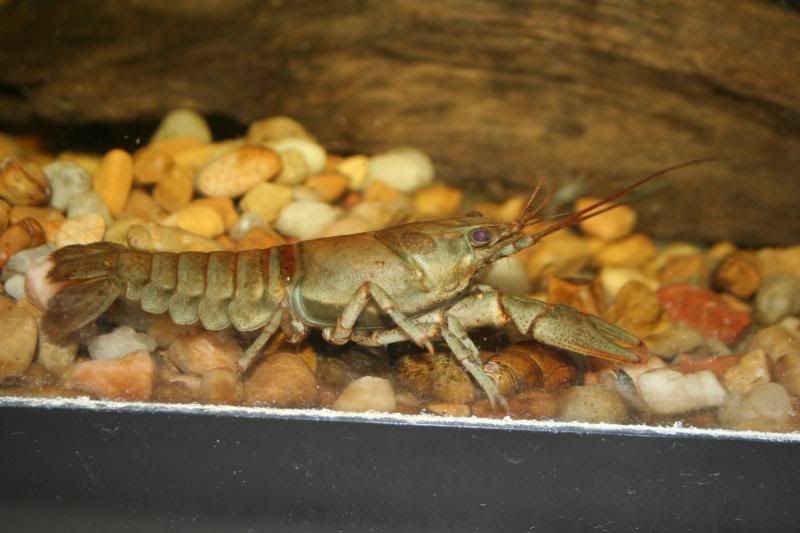 Edited by davidjh2, 03 July 2013 - 10:45 PM.