Last weekend NANFA Georgia was approached with an opportunity to help a local nature center. They currently have a number of live animal displays (mostly for herps) including this 240 gallon tank that is currently housing a few turtles.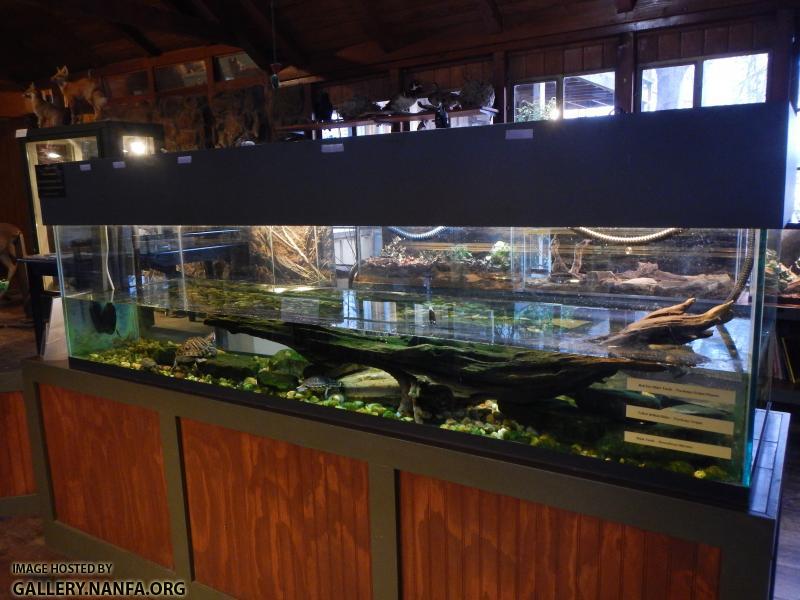 They would like us to help them convert this tank into a native fish display. They are located in the Chattahoochee River watershed and would like to feature their local fishes. With a tank of this size we have lots of options; but since
Luxilus zonistius
is unique to the Chattahoochee drainage, some of these will certainly have to be featured.
I would like to have a couple of different activities this spring/summer. On one weekend we need a team of volunteers to reconfigure the tank. If we empty the tank of its current river rock substrate and use a sand and fluorite mixture we should be able to create a substrate that will support the growth of
Vallisnaria
and be clean and easily maintained by the staff of the nature center (although I also anticipate that we will be asked to help from time to time).
Additionally we will need to collect appropriate numbers and species of fishes to inhabit the tank. This should be the fun part for most of our members, along with seeing the final display at work teaching people about our native fishes.