Whites Creek Palooza June 28th 2014, Conservation Fisheries Party and Fundraiser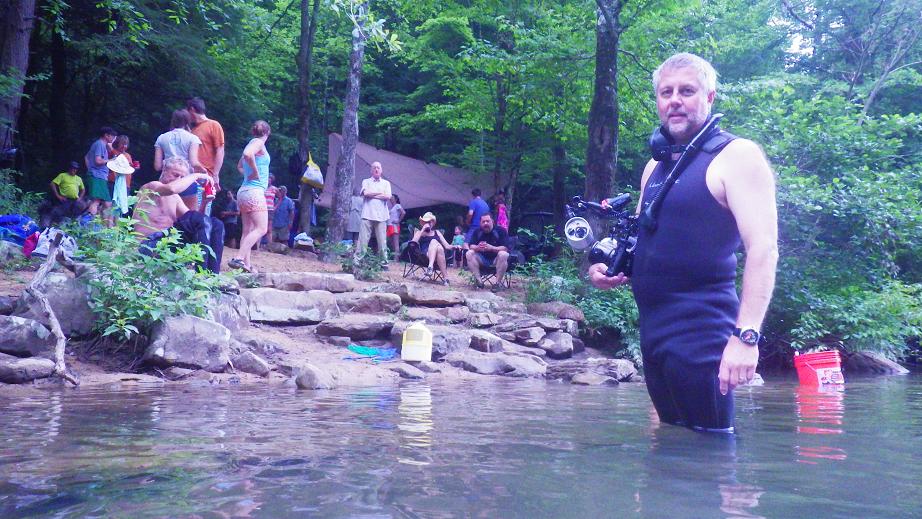 Folks arriving with a smatterings of rain and hints of sunshine.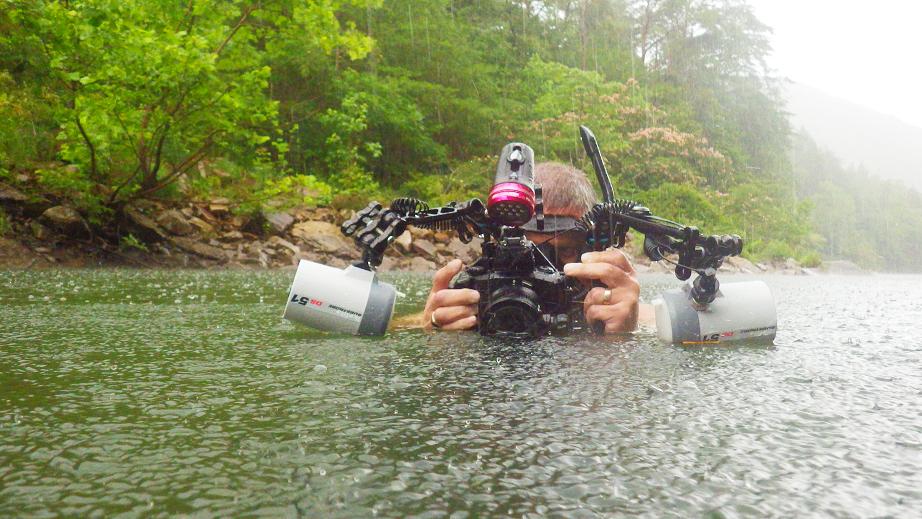 ...and then the rain really set in! An undeterred Bryce tuning up his camera.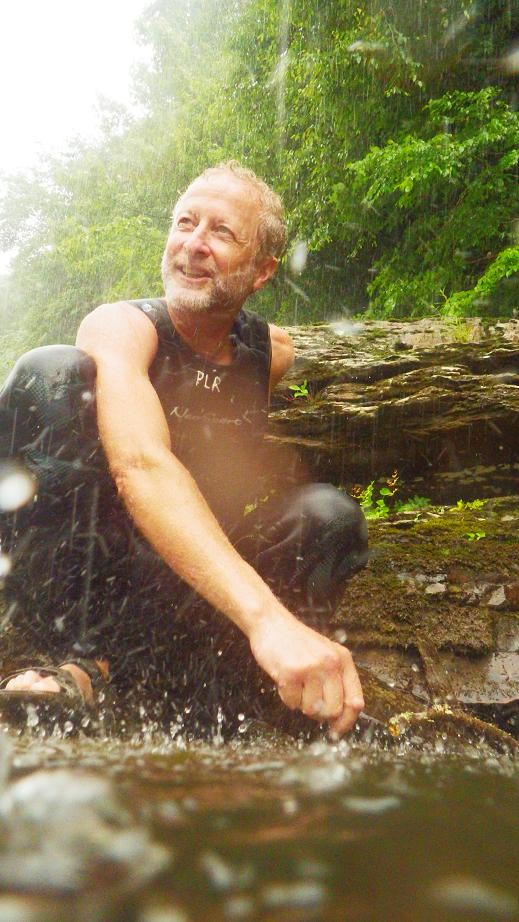 Pat reaching for a watery photo opportunity.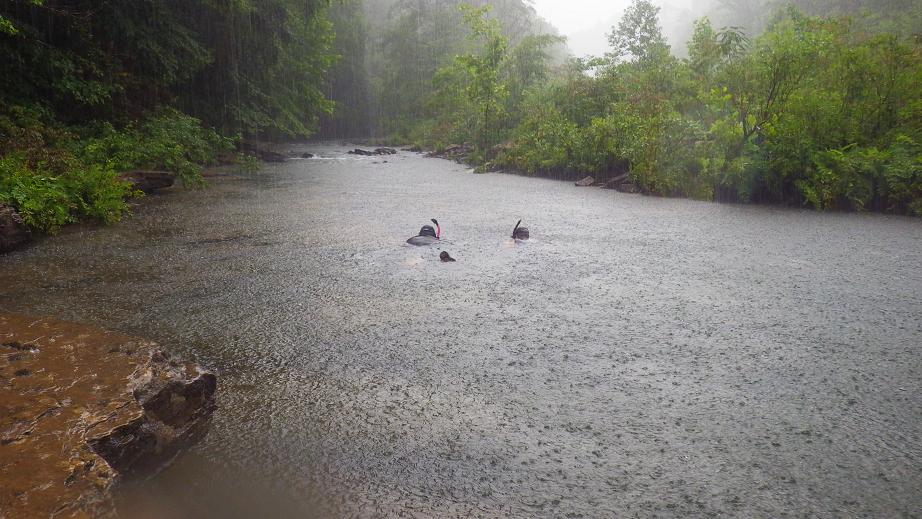 Bryce and myself headed up to the riffle run. Nearly always the most action is found in these flowing, well oxygenated water.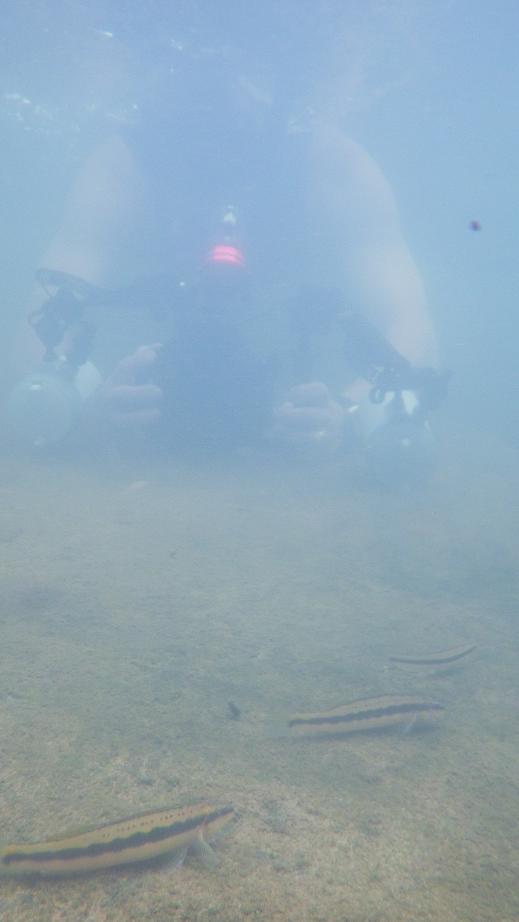 Bryce pushing in on the Tangerines. At one point i counted over 13 Tangerines staggered behind him. Most were straw colored but i did find the big bull male, "King of the Run", bright handsome orange, but very wary from all the local commotion.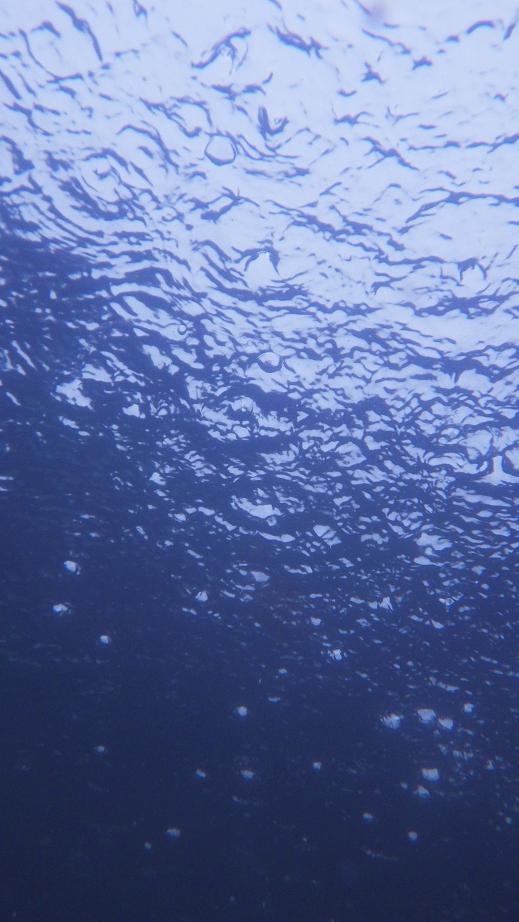 Thunder rumbles and the rain steady for 45 minutes or so. But underwater visibility maintained at about 4'. The water stayed a cool, comfortable 72.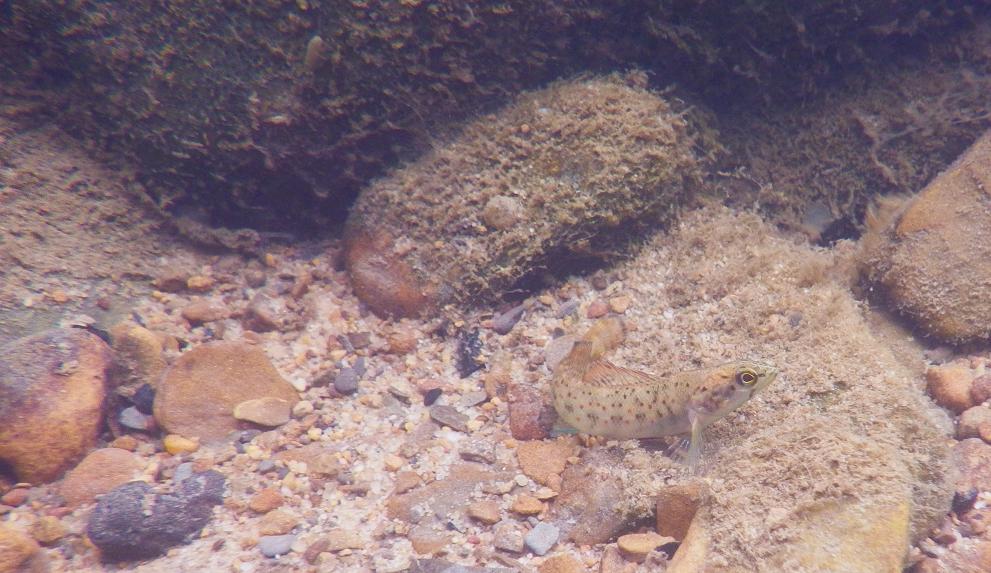 My only decent fishy photo of the day, probably clicked during the returning sunshine. Either a Bluebreast or Wounded Darter. I do not see these often enough but with the Redlines that makes 3 species of Nothonotus i do believe. Most of the Darters were playing Peekaboo with Bryce and i.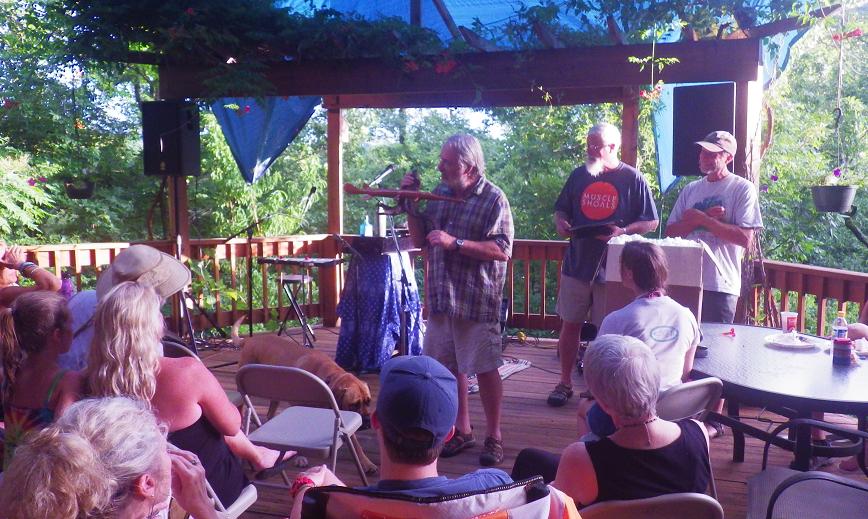 Sunshine returned for a nice catered BBQ meal of pulled pork and beef bacon as Bryce called it and soon followed by the auction. Our host Steve was presented a beautiful, polished wood carving of a Longnose Gar. Bryce donated several framed photo prints of a Snail Darter, Tangerine and Longear and i several DVD copies of my MOAR adventure. A good bit of funds was raised for CFI's work. The day ended but music went into the night with songs by Steve, Kevin Leftwich, another fella with some play alongs with the Rough and Tumble folk duet. I was especially entranced by Kevin's songs. Check out this song "Factory Town" It tells a common story of the south.
http://www.kevinleftwich.com/
A pleasant end to a wonderful day.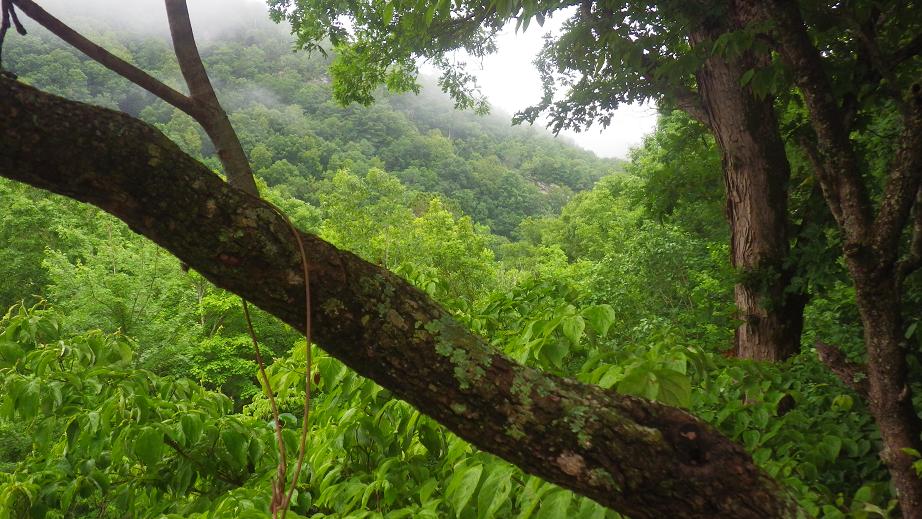 From the deck an early morning view of the mist rising from Whites Creek.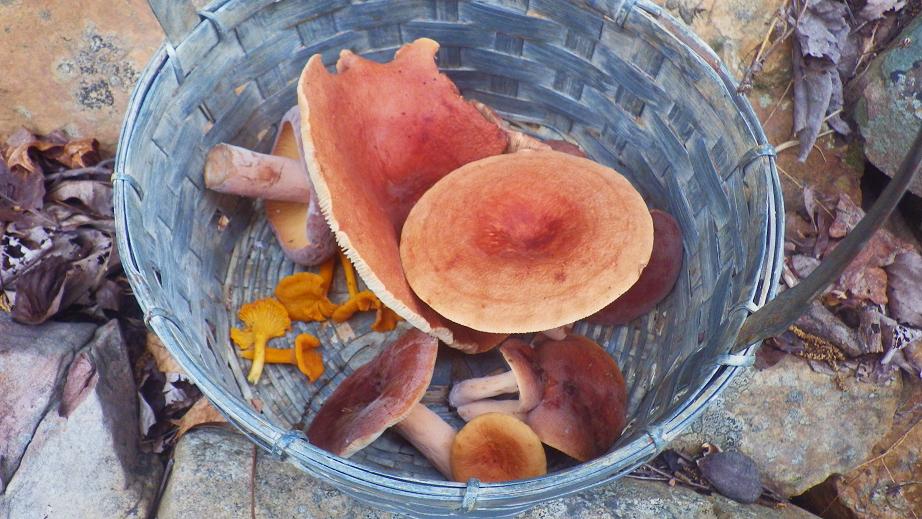 First up i took a walk and found these Leather Backs, Tawny Milk Caps and a few Chanterelles for breakfast.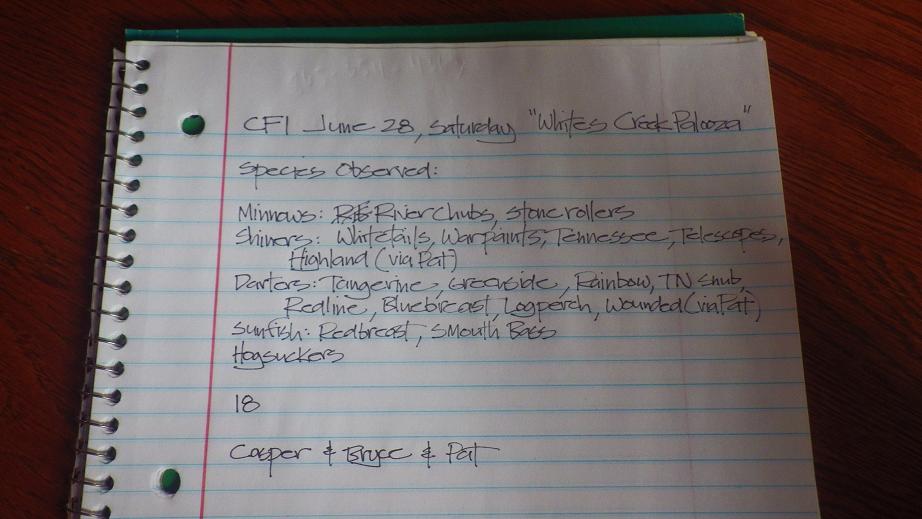 Steve had me write in his journal the species we had observed. I don't think i missed anything counting 18. Bryce and i plan to return this summer. If we work it on a clear day and get into some of the deeper water we should be able to reach 30 species. The valley is very beautiful, steep and forested. This has been my second visit here and i am grateful to our hosts, Steve and Anne for sharing their home and property for a wonderful day.