After spending the past several years being used as a Pepsi bottle (my other hobby) display. My recent move has freed up additional space so I'm setting up my 75 gallon aquarium again.
I decided to step out of my comfort zone and do things a little different than I have in the past.
Beginning: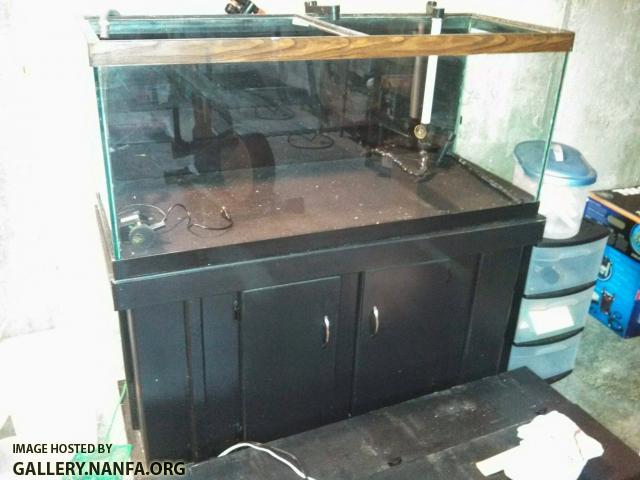 Decided to try the River Manifold System. This thing was super easy to build, plus I had the powerheads already.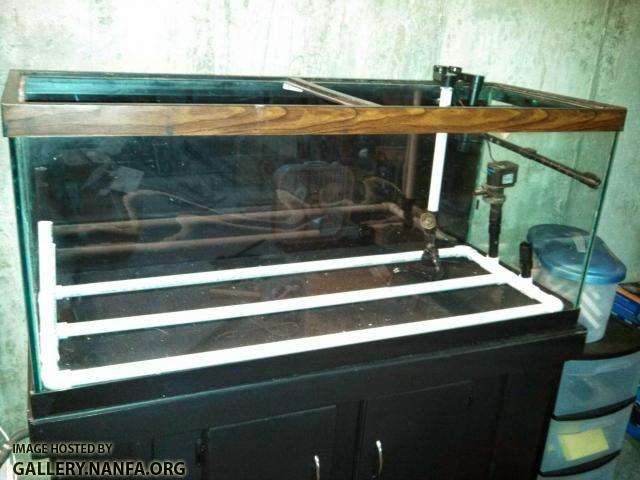 Here's the manifold and the filtration in place.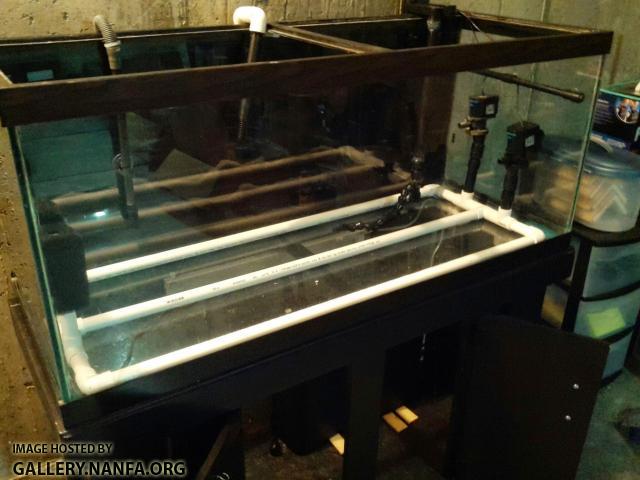 2 Fluvals for now for filtration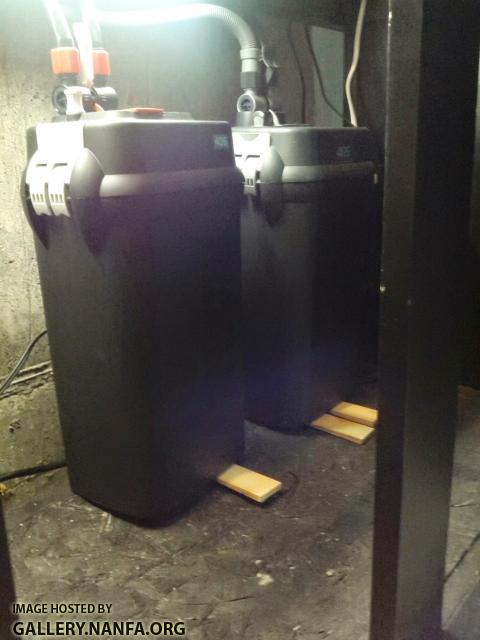 As I said, I'm doing things a little different and trying things I haven't done before:
1st layer of substrate - Saf-T-Sorb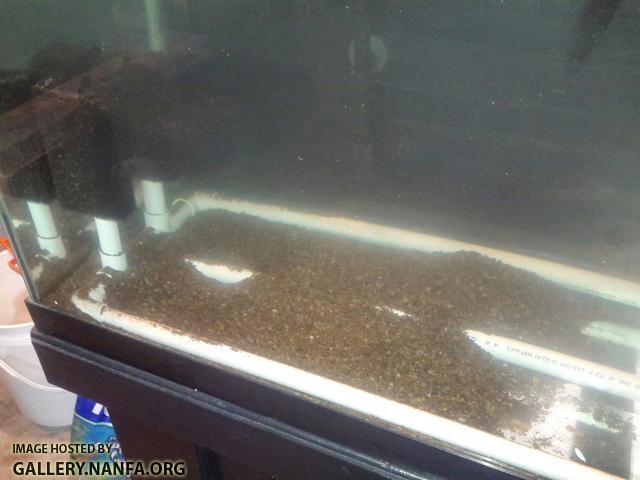 This stuff is cloudy!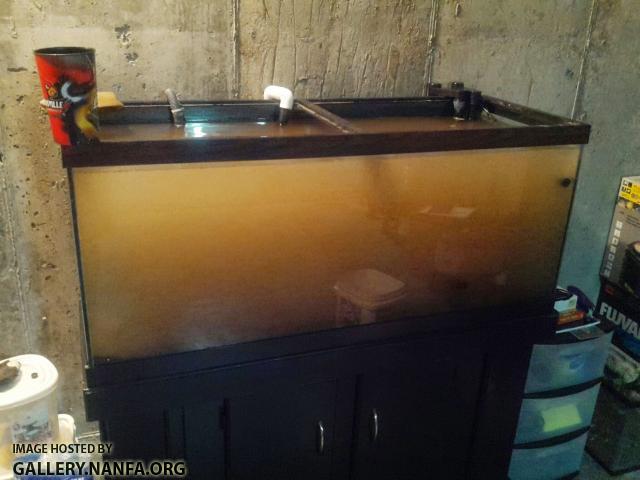 The second layer of substrate is sand mixed with rock: I first added a thin layer of play sand I bought, but it was kinda bright. Perhaps it would look better after time, but luckily I went to Buck Creek over the weekend and I filled a cooler with sand from there. I'm very glad I did, it looks much better. I mixed the sand with aquarium gravel, and it already had some rocks in it too. The rocks are vaious ones I've collected over the years. The large driftwood came from the NC convention 2 months ago.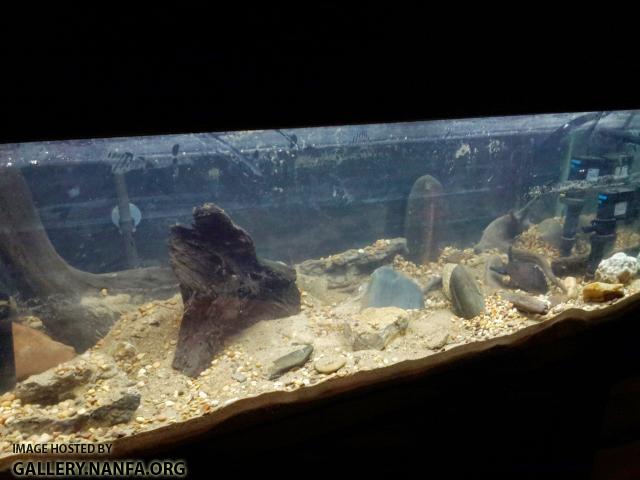 Details: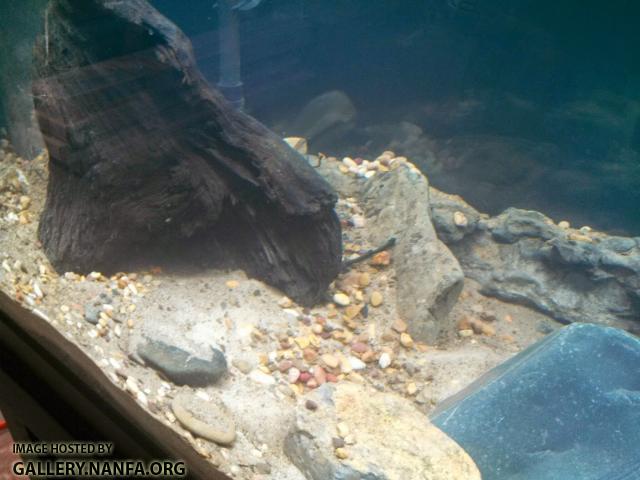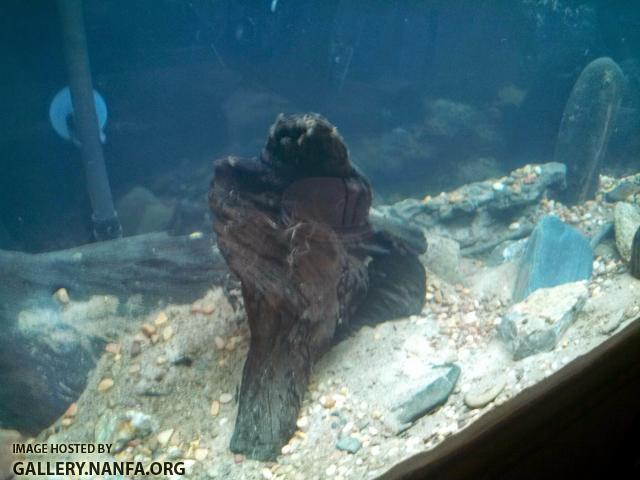 I've been running the 2 filters packed with sponges to get the dust out. It's nearly clear and I'll return the bio-media to them and it will be ready for fish soon after.
More photos to come as the water continues to clear.
I'm in love with how this tank looks. It looks so real, like a real creek bed. It makes me want to do shiners/darters. Also, I would like to add sand to my 125gal now. I wonder if that's possible without removing all the gravel?
Instead of doing the shiners/darters, the main attraction to this tank will be a Coosa Bass (M. coosae). I hope to catch one in SE KY in the coming weeks. My next question is, what can go with a Coosa Bass. I was thinking about a Rock Bass, but I'm not sure how they will get along. A Longear would look nice, but I'm not sure how the bass will like that.