Well, I've seen thousands of creek chub (
Semotilus atromaculatus
) and thousands ofcommon shiner (
Luxilus cornutus
) in my travels thus far, but last week I caught my first hybrid cross between the two species: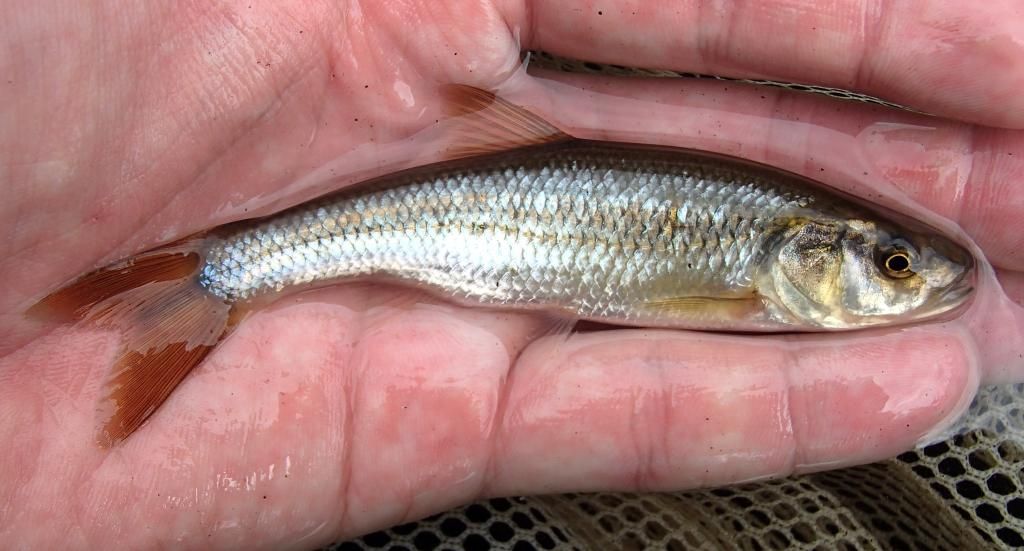 The fish had the shine and luster of a common shiner...but the head wasn't right. The mouth shape and size is that of a creek chub, but the scales don't quite match creek chub scales and the diagnostic black spot at the base of the dorsal fin is lacking. Below is a picture of one of the common shiners found throughout this stretch of stream in northeastern Michigan (lower Peninsula):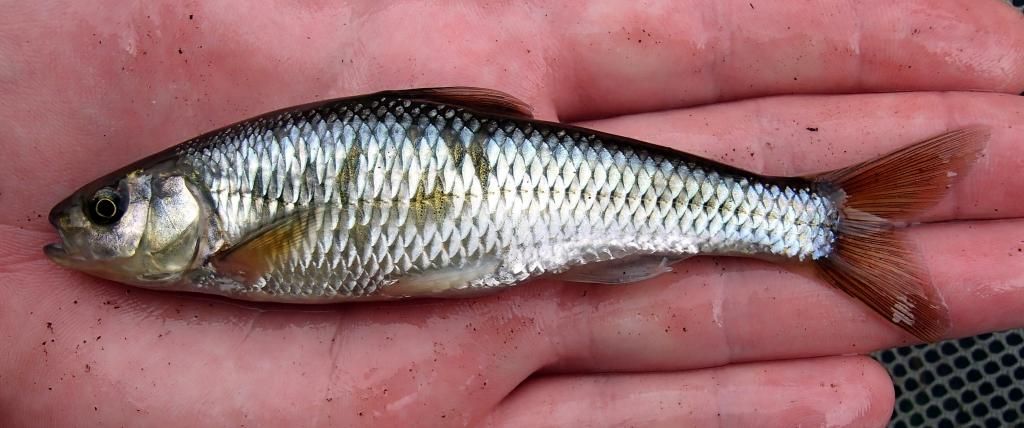 I didn't take time to photograph any of the creek chubs I found (although I kind of wish I would have laid all three - creek chub, common shiner, and hybrid - next to each other for a comparison photo). What do you guys think? Did I capture a hybrid?