SturgeonFest Saturday, October 18 2014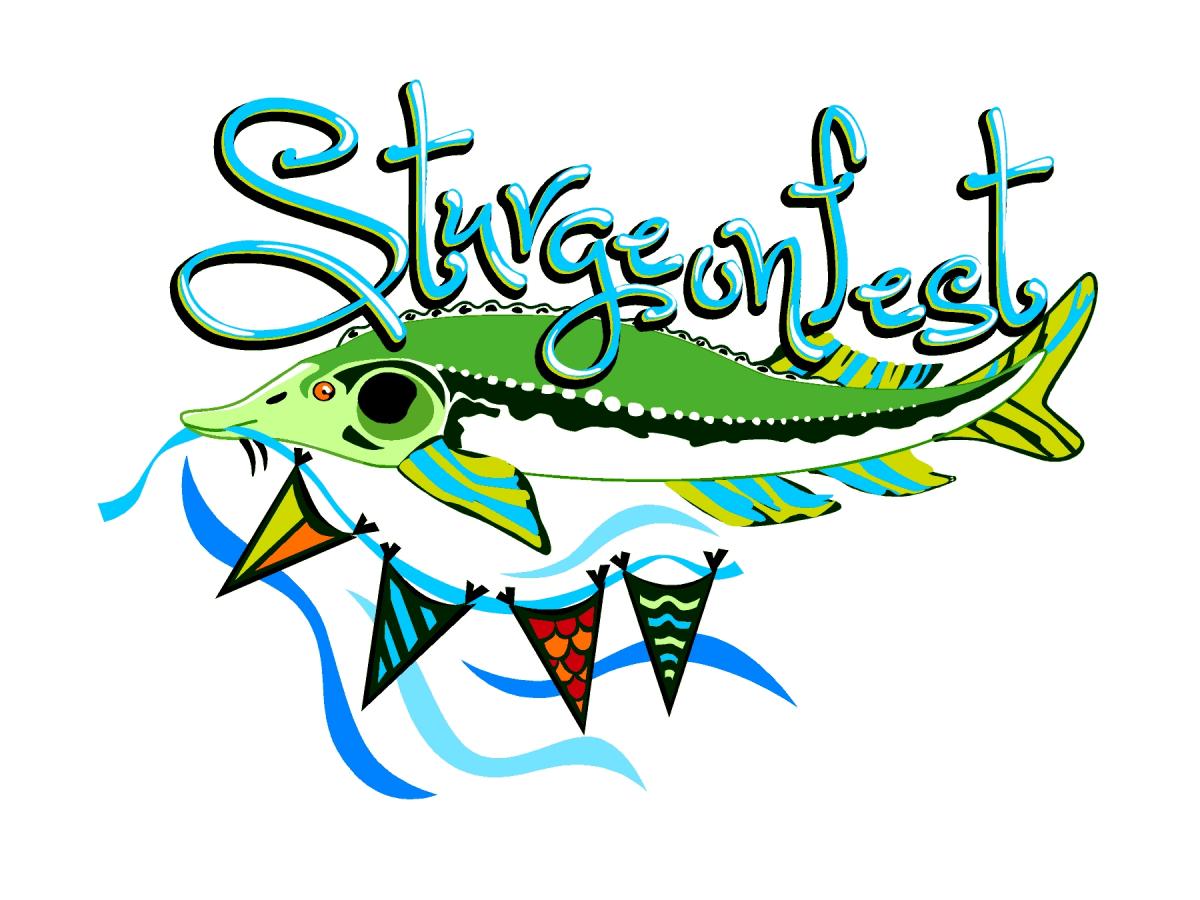 The 1st Sturgeon Festival.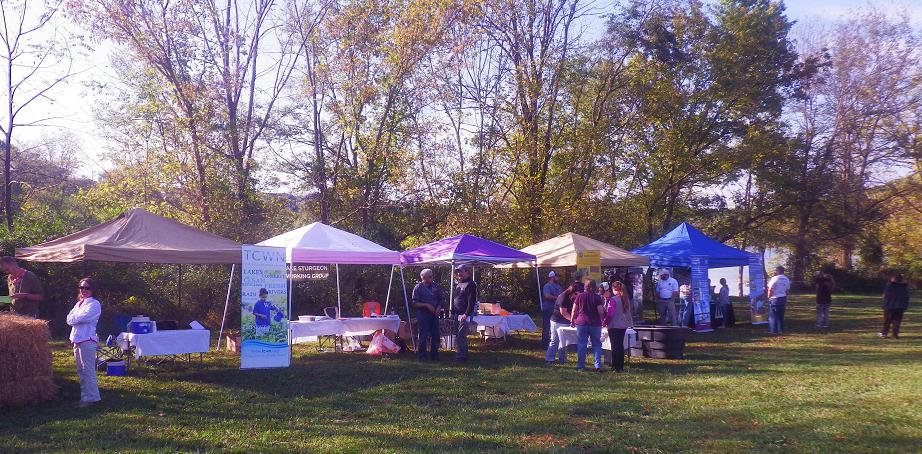 Early morning with exhibitors preparing. From left: Haybales for the Sturgeon Maze, TCWN, UTK, TNACI, TWRA, & TVA.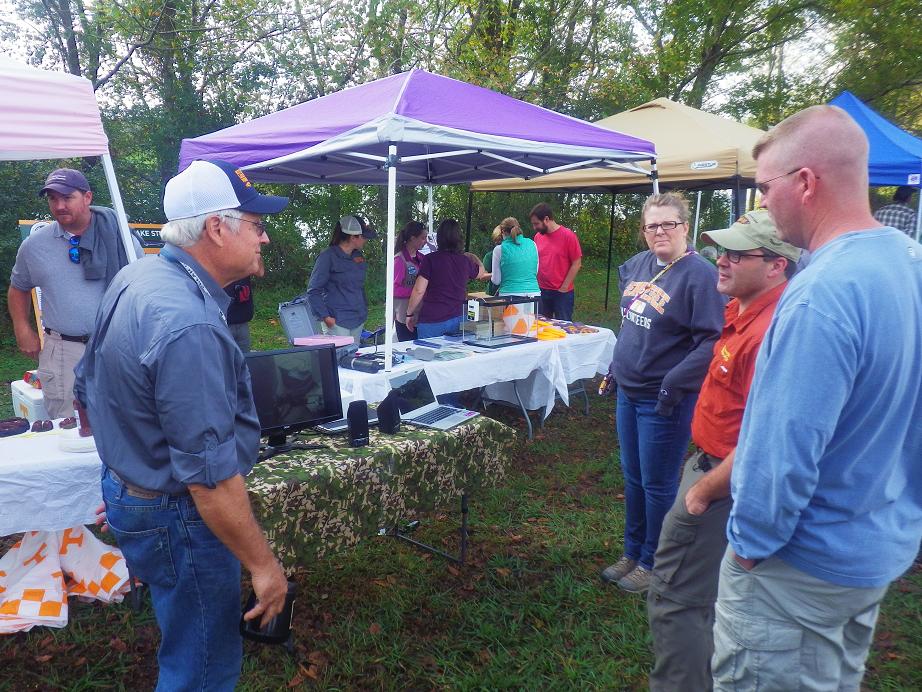 Ed Scott speaking of his video about collecting Lake Sturgeon eggs in Wisconsin.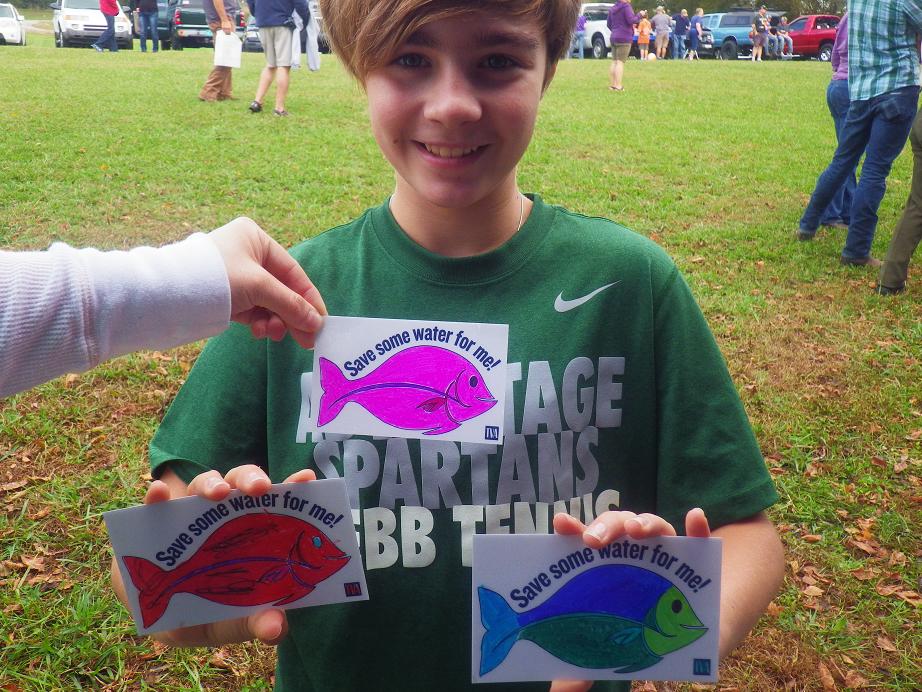 TVA fish art decals, hand colored by youngsters and Moms alike.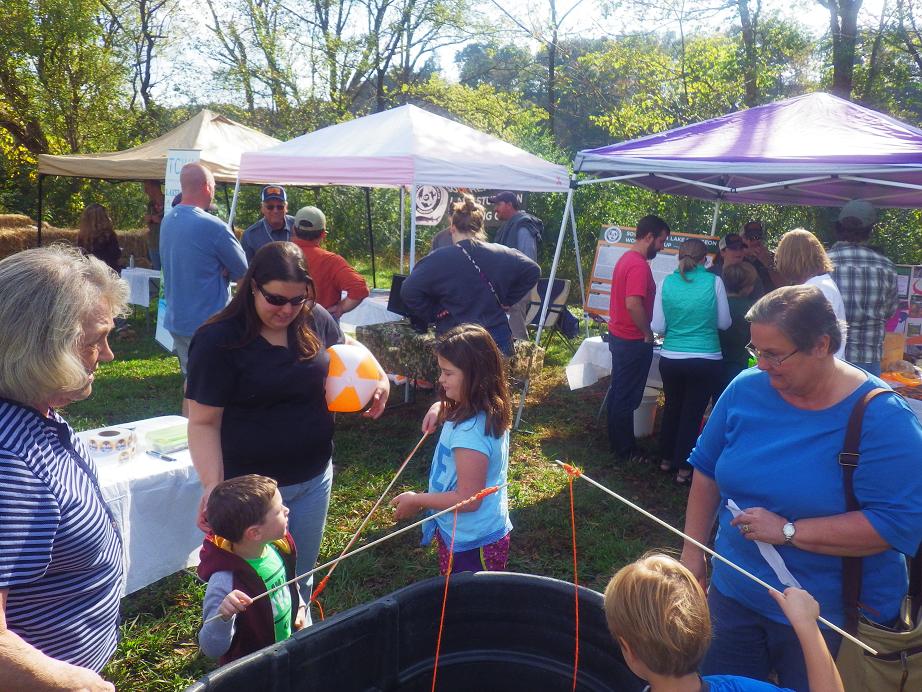 Kathlina Alford of TNACI overlooking magnet fishing for scute marked paper Sturgeons.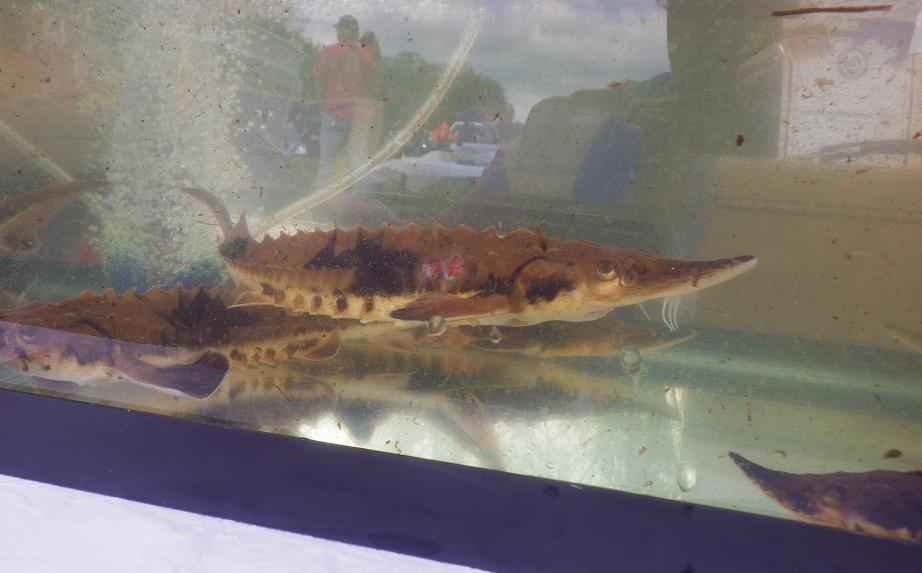 Removing scutes is how one identifies what year a sturgeon is released. You can see the 2 reddish wounds which heal quickly.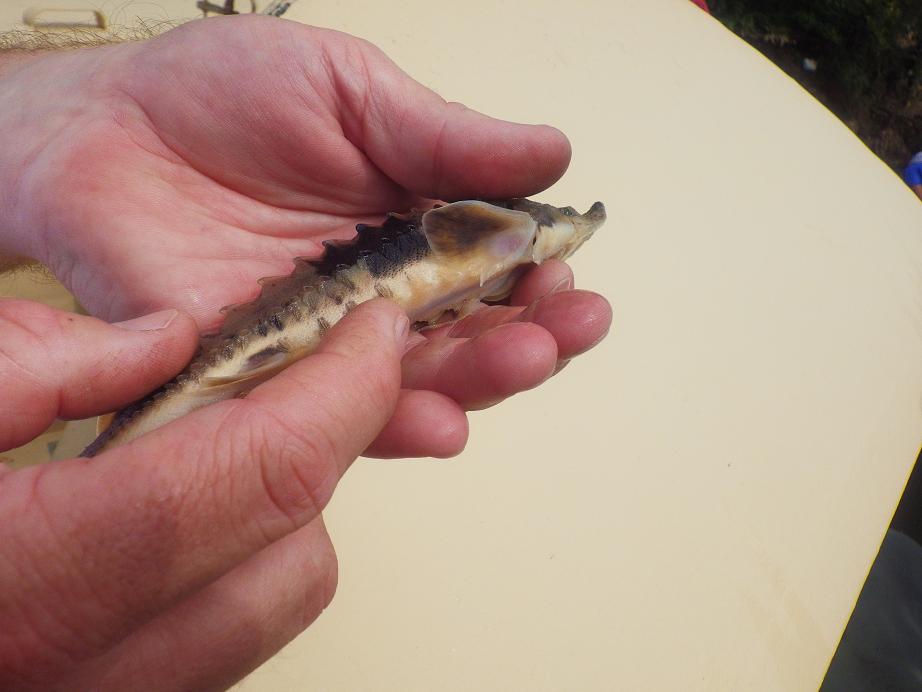 Lake Sturgeon's side.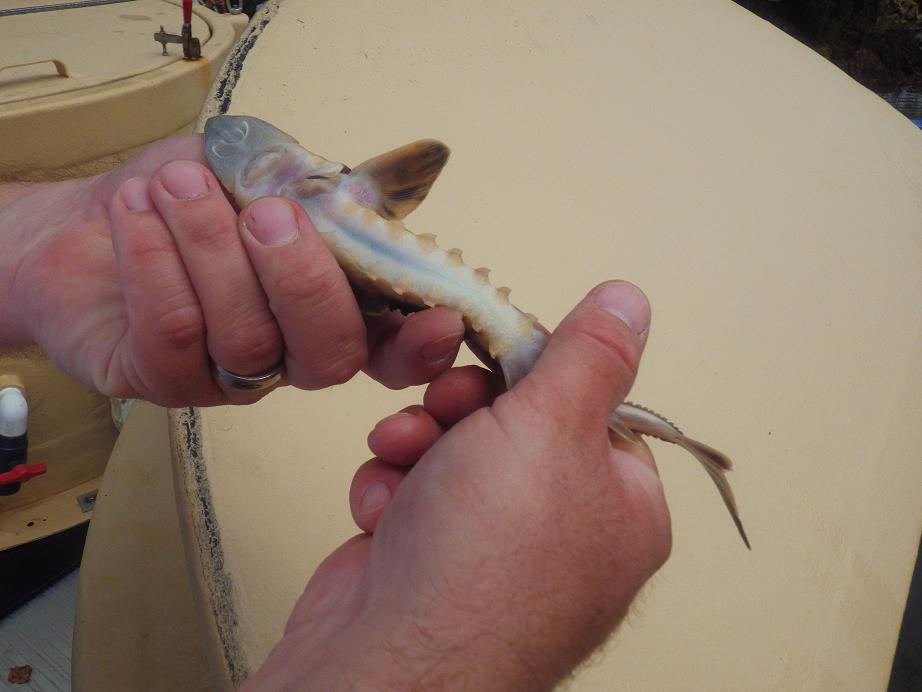 Lake Sturgeon's underside.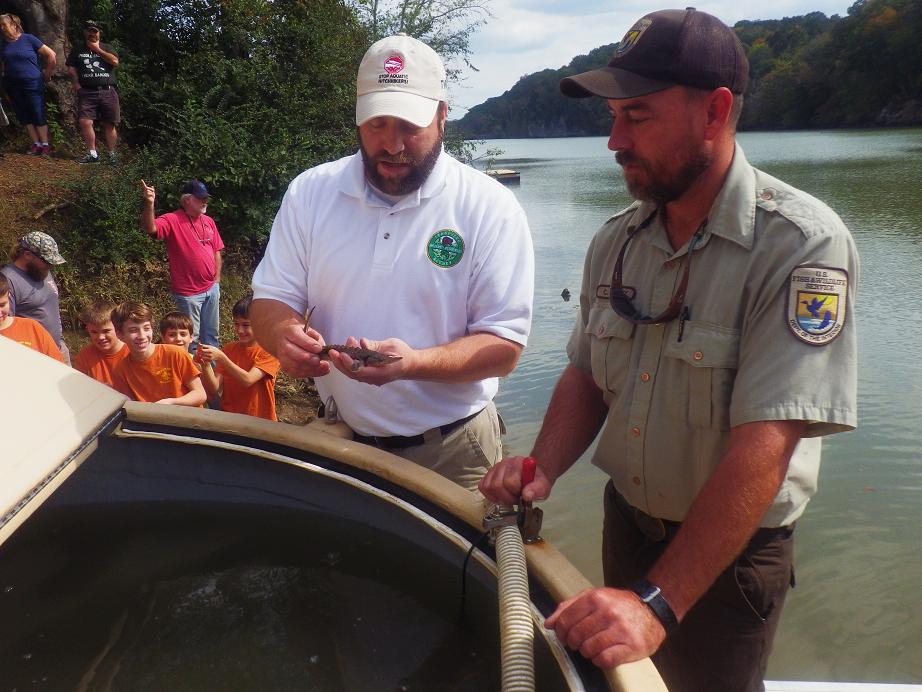 TWRA rep and Chad of the Warm Springs Hatchery discussing one of the 2748 Sturgeons.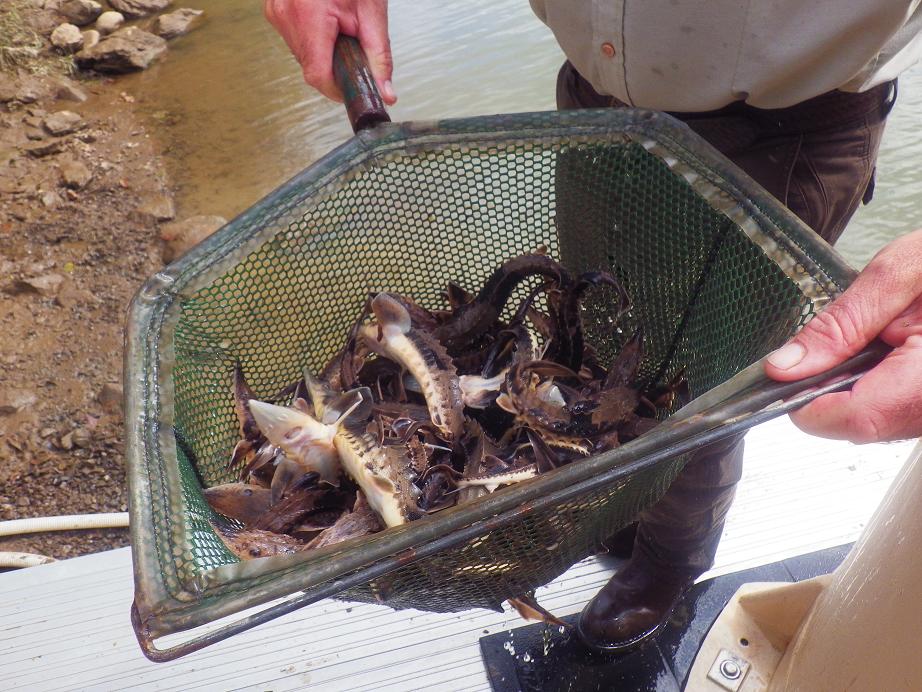 A net full of Sturgeon headed for the riverside tub.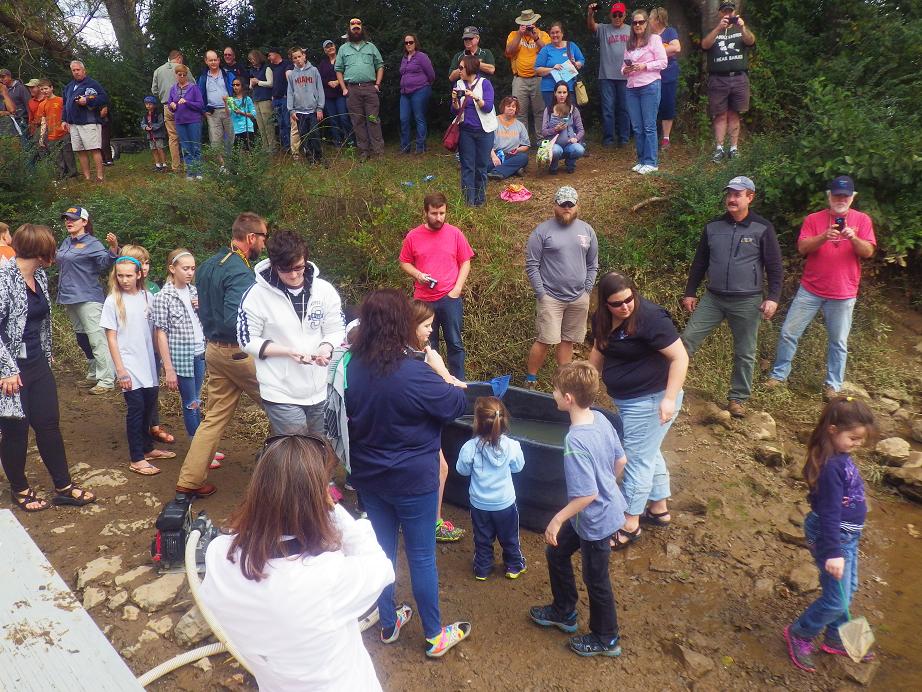 At the river's edge children were allowed to hand release a personal sturgeon.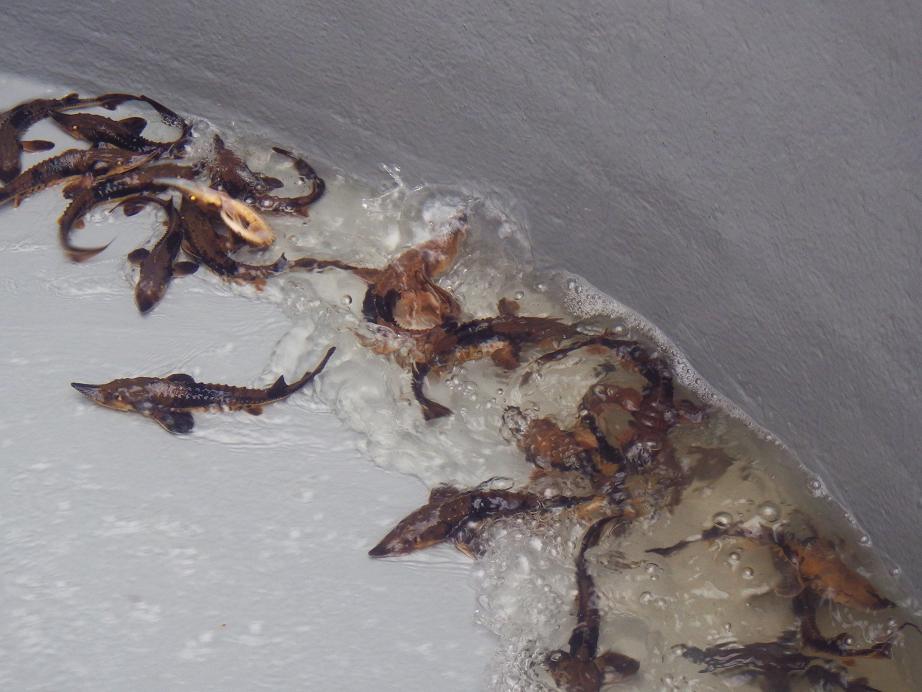 The last of the two insulated containers being drained.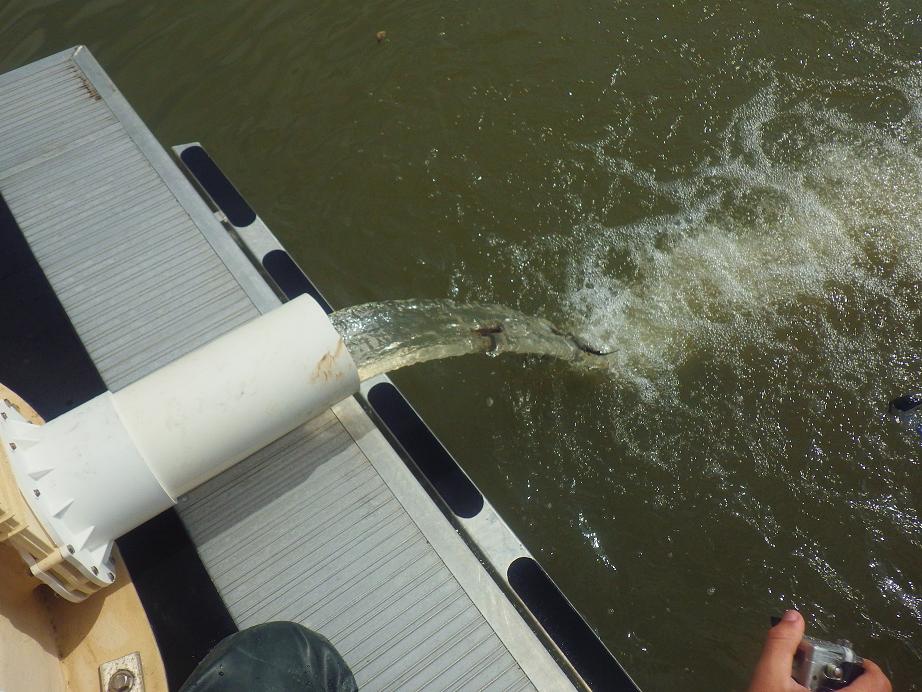 Into their new home, the mighty French Broad.