why would you do this?  i can think of a few reasons...  your natives come from the black water streams of north carolina, maybe?
you like the look of it?  your fish spawn better when there are a lot of tannins in the water?  not to mention that tannins tend to help reduce fungus...
black water extract is pretty simple.  its just tannins dissolved in water, kinda like tea.  the easiest source to use for black water extract just so happen to be those things that have the most of it, such as indian almond leaves and alder cones.  now, what else do we have readily available to most of us?  
hardwoods!  yep, if you have access to hardwood trees, you have access to all the tannins you will ever need.  personally, i prefer oak, but just about any hardwood bark you can get will usually suffice.  the bark has the highest concentration, so use that.  i find that the best bark to use is that of dead trees, or bark that has fallen off the tree and began to break down.  the real reason i prefer it is because it is much easier to grind, but really any bark will work.  
basically, just grind up small bits of the oak bark in a coffee grinder or a magic bullet, etc, and then brew it in hot water on the stove for a while.  when the water is nice and dark, as dark as you want it, just strain the oak bark pieces out and set them aside to dry.  dont throw them away, since they work kinda like alder cones, they dont release all their tannins all at once.  usually, you can make a second batch of black water extract from the same oak bark.  
so, with this in mind, you can make your own blackwater extract.  i like to concentrate mine so that i have it on hand for later use, but you could just drop some oak bark or leaves into a pot of water and boil it without even grinding it up, you will end up with dark, tannin rich "tea", it just wont be quite as strong as it would if you ground it up.  
  right now, i am also experimenting with chicory, which seems to be working well.  so far, none of my fish seem to be suffering ill affects, and i have stained the water even darker than the black water i used to wade into in north carolina.  i have yet to determine if it has any of the stringent qualities of tannin sources, but it seems to be making the fish more calm in general. 
while i havent tried chicory with them yet, my black banded sunfish really responded well to the oak bark extract.  they came out of hiding a lot faster and started eating a lot sooner than they did without it.  
my oak bark boiling in water: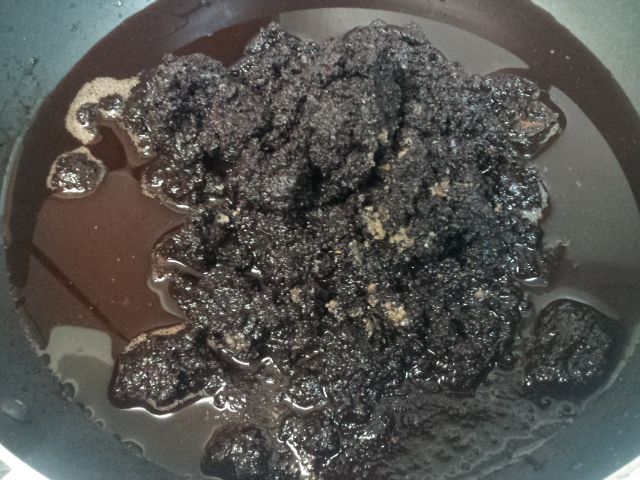 the black water extract after i condensed it down quite a bit: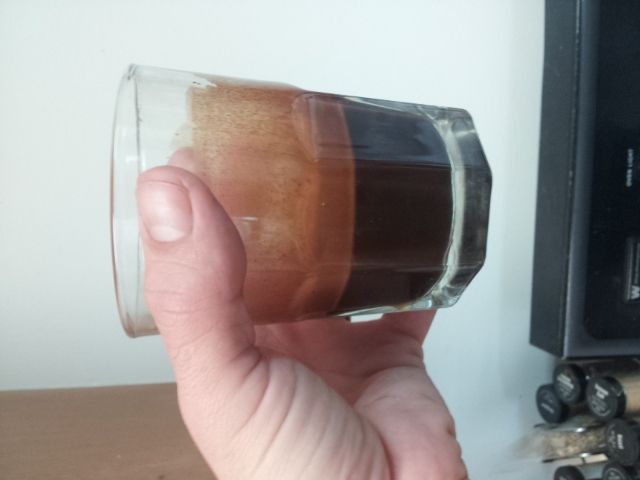 my 40 breeder after adding an ounce or so of the condensed black water extract: