Hey all! I've been kinda quiet lately, but have been up to fishy business all the same. Spent the last week and a half on a roadtrip/vacation with the wife and girls. I am lucky in that all three are not only quite indulgent of my finny interests, but are actually oftentimes accomplices to them! Here's a quick recap and some pics. As always, my photos are poor, my id's are suspect, and I only tell the truth!

Our first stop for fish was at a really nice town park in Jackson, Missouri. The stream is Hubble Creek, and had a number of fishes in it, including a couple new lifers for me. Access was not only easy, but actually encouraged by steps to the creek.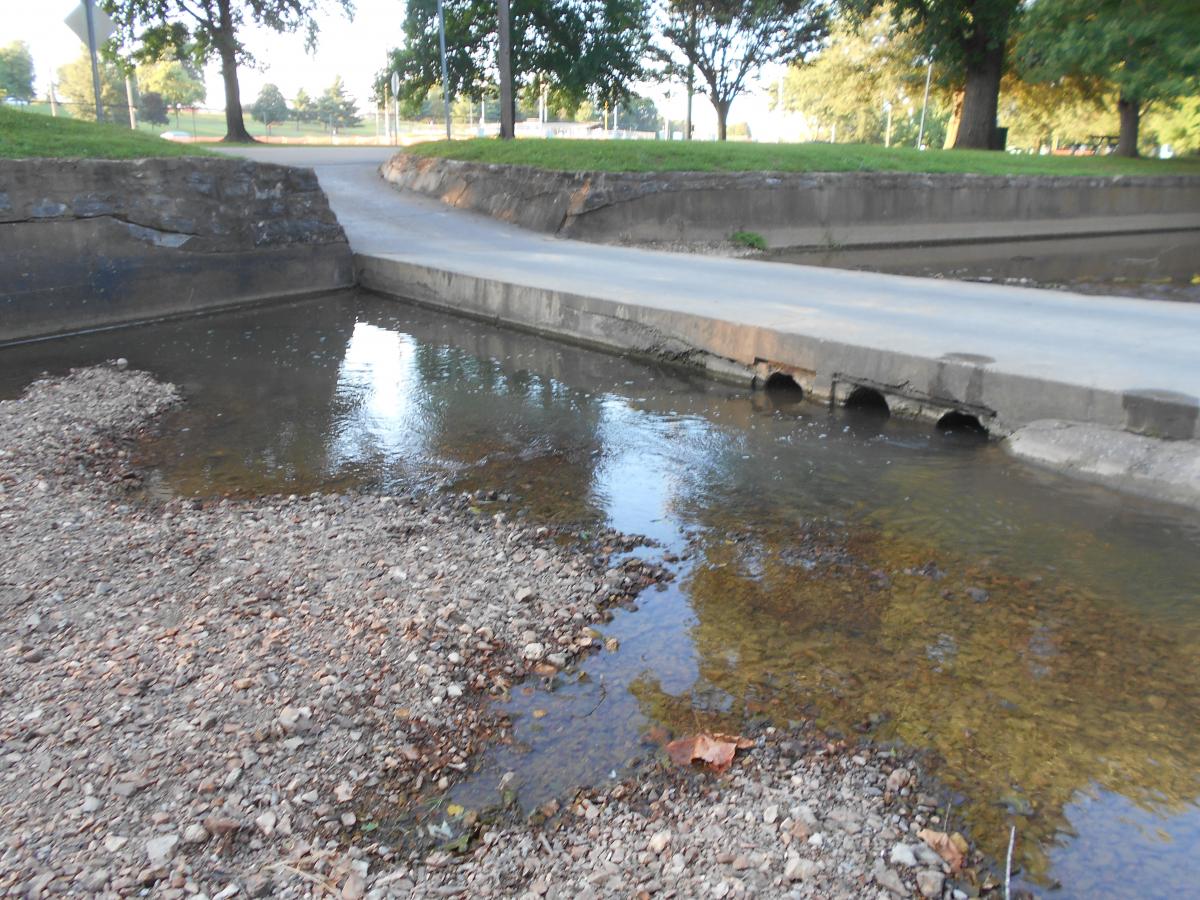 Hubble Creek, Jackson, MO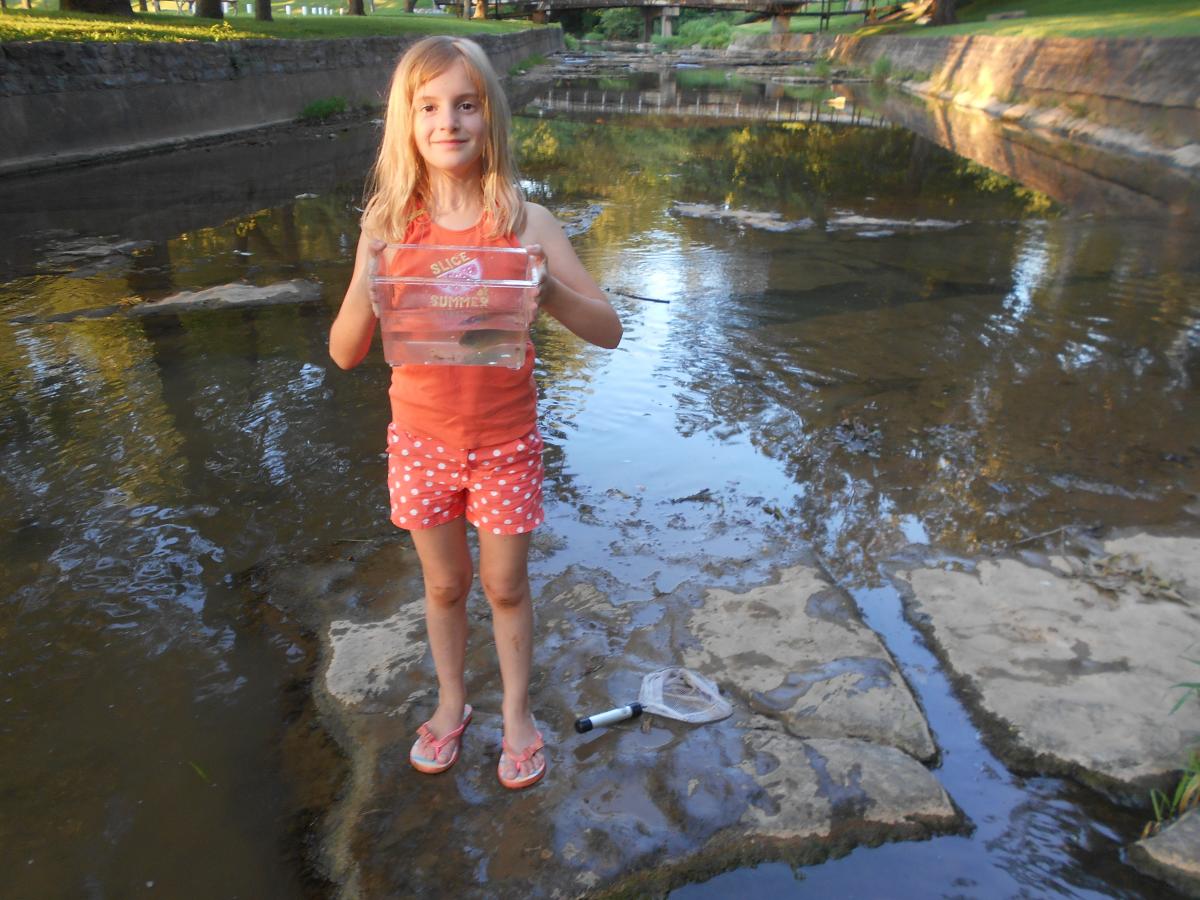 Erin was looking a little road-raggedy after spending most of the day in the car but was more than game for chasing some fins!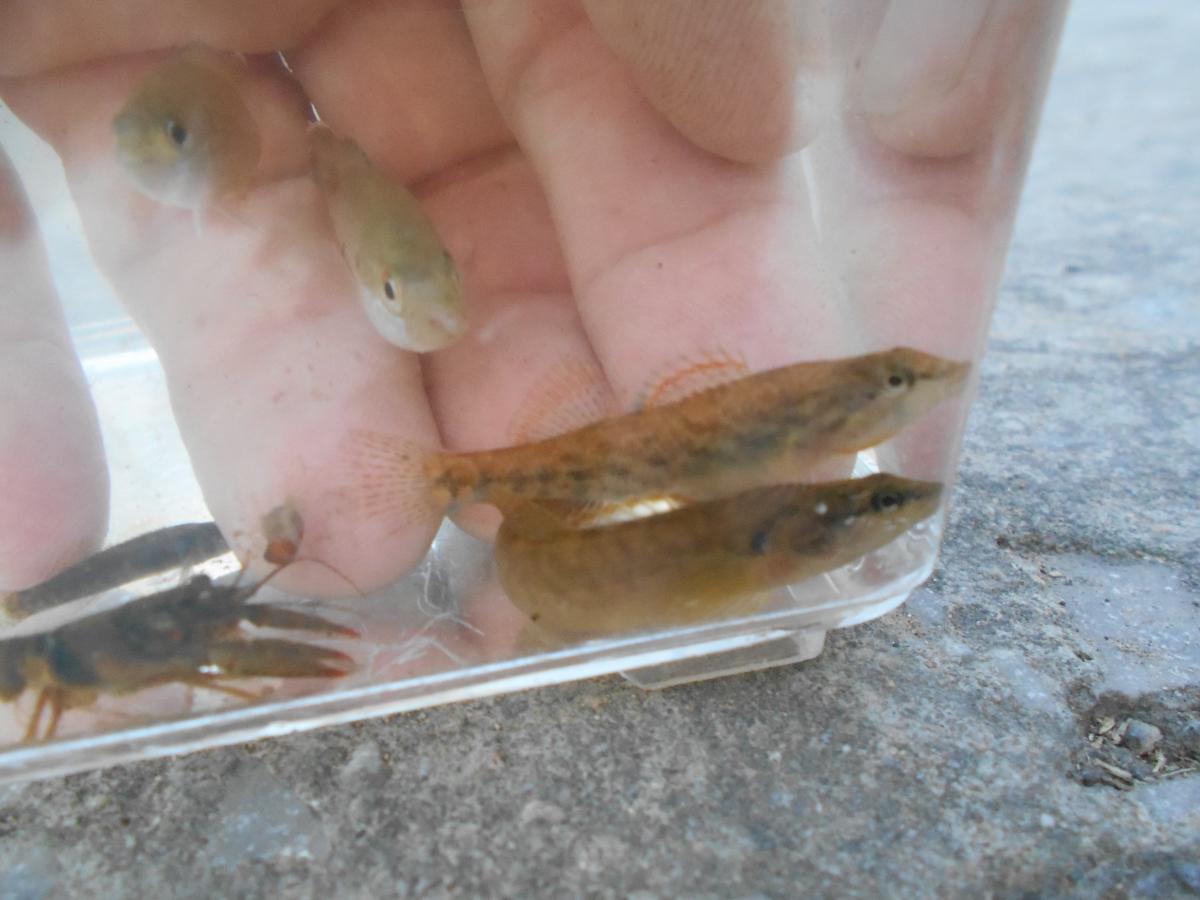 My first Rainbow Darter; Erin caught more of these than I did!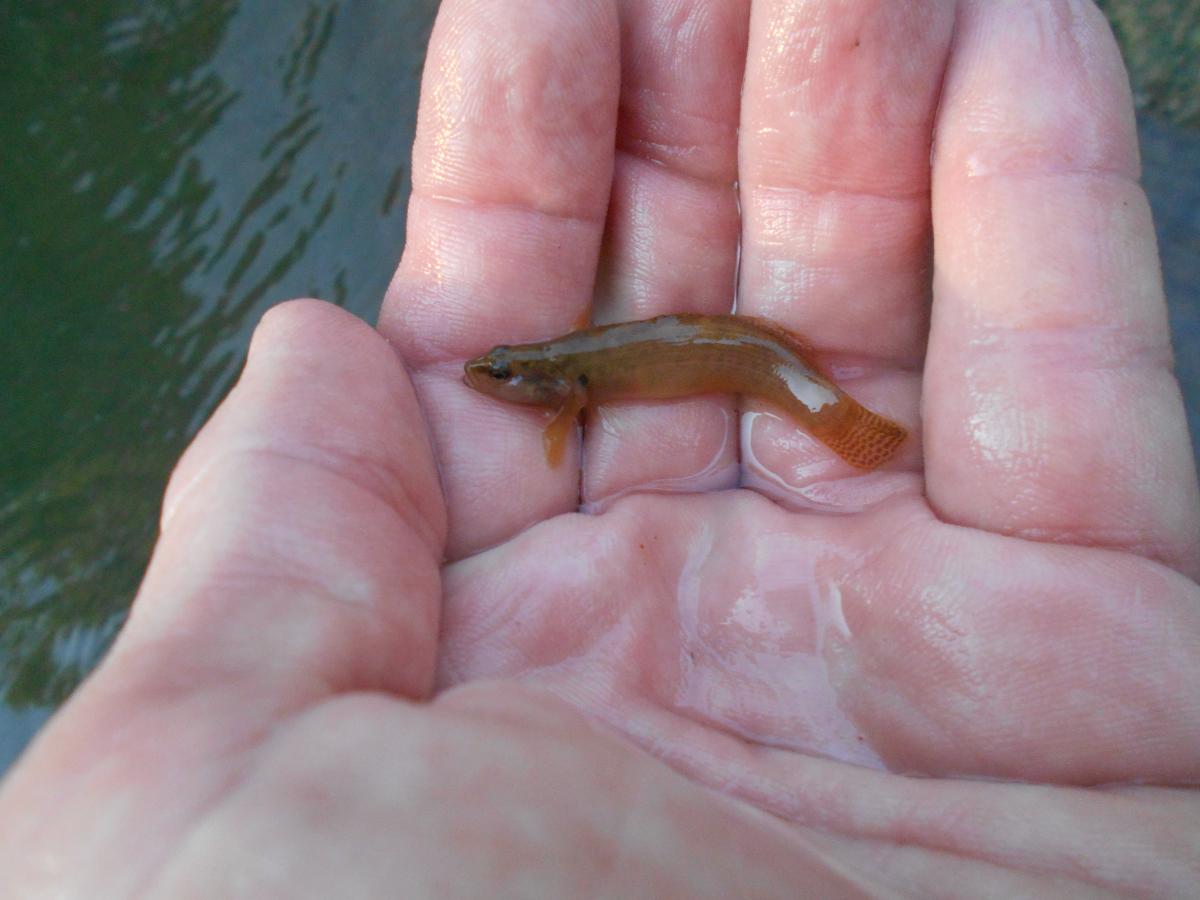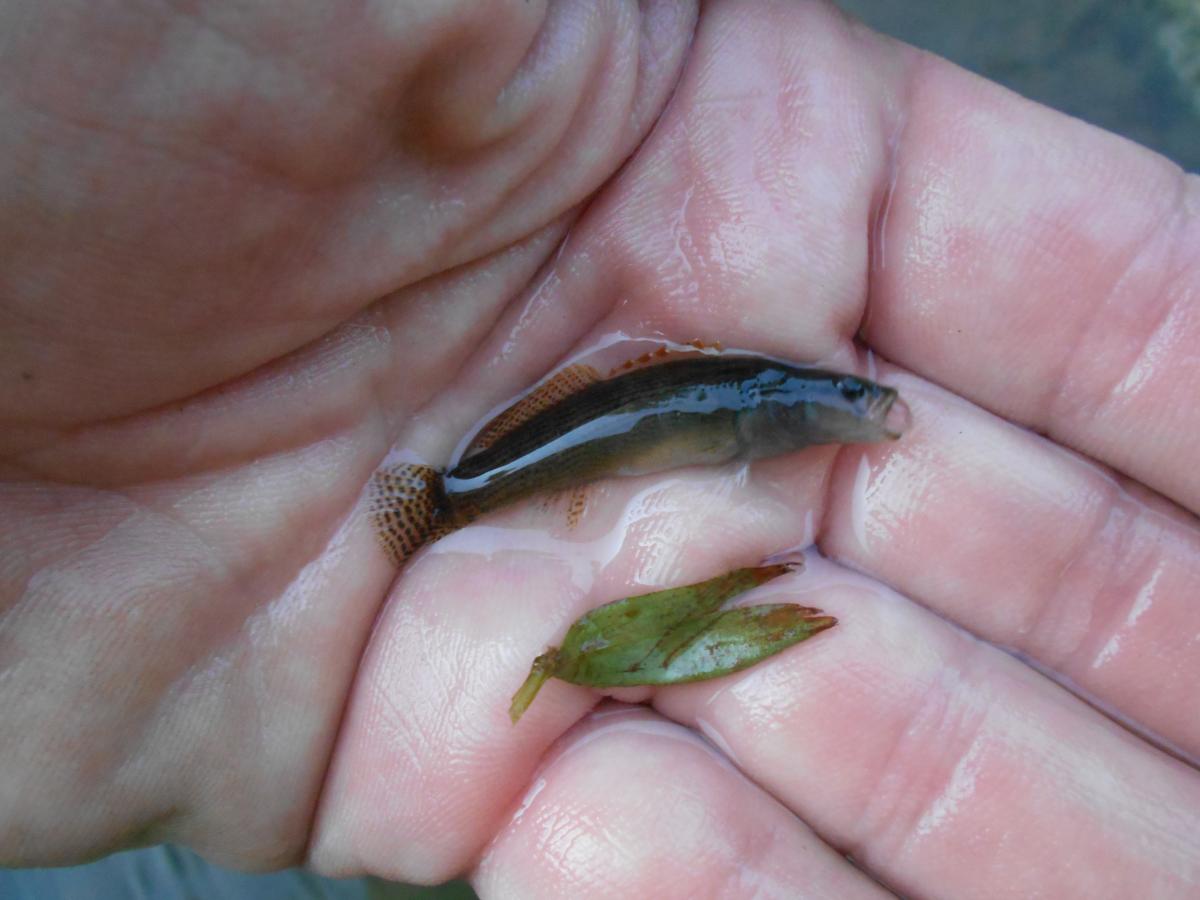 A couple of my first Fantail Darters. I'd seen Carolina Fantails, but not these guys.
The next stop was Johnsons Shut-ins State Park. An absolute treasure, and FREE to enter. Be there when it opens at 8AM though; it's popular and limited to 100 cars. Massive snorkeling holes above and below the shut-in with the most delightfully people-conditioned Cyprinella. The shut-in itself is not netable or snorkelable, but I did see a guy catch a couple trout fishing in it. I can't describe a "shut in" to do it justice, and managed to leave my camera at the motel that day, so just Google it, I guess...
Behind our motel in Ironton, MO was Stout Creek. It contained several of the brightest orange-red sunfish I have ever seen, Dollars or Longears, don't know; Rainbow Darters, and this dude...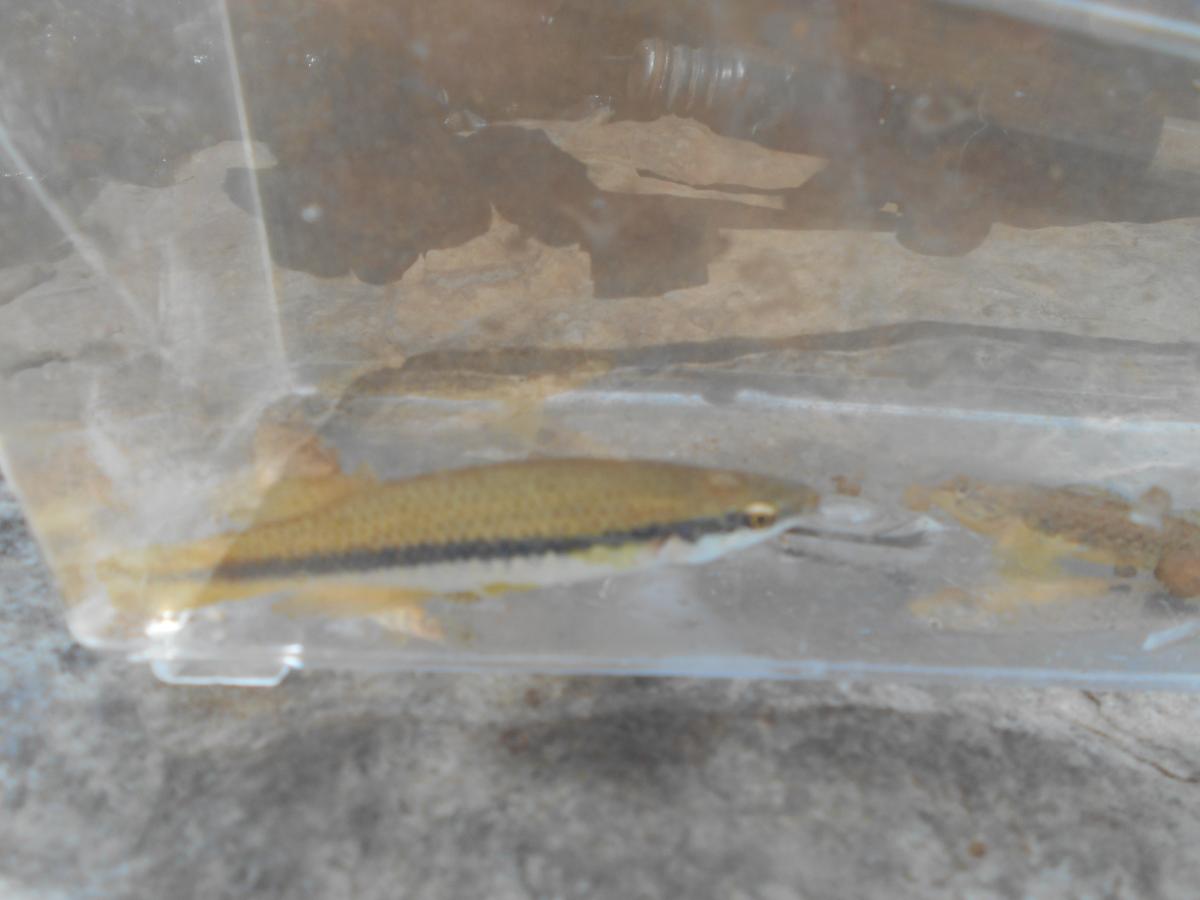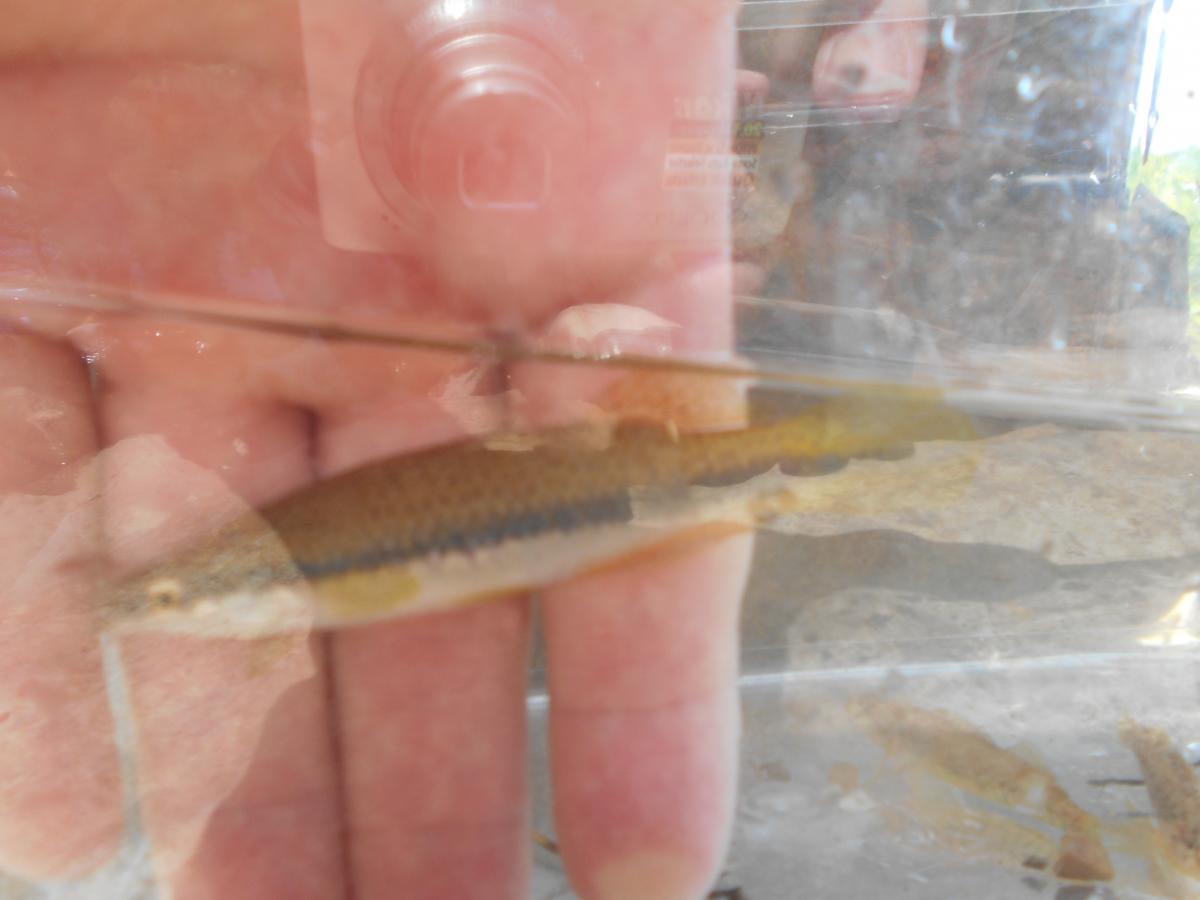 It seems by range that it is more likely to be a Blackspotted Topminnow, but sure looks more like a Blackstripe Topminnow to me.
Have more to post from Missouri, as well as South Dakota, Wisconsin, Michigan, and Ohio. But right now I have to attend to this thing called a "job", so will post more later.