Yesterday, NANFA member Camm Swift and myself supported another of the Paddle Georgia Hidden Gems series of events. http://www.garivers....gistration.htmlThe paddlers were scheduled to arrive in the late afternoon on a sandbar on the Berry Farm Conservation Area.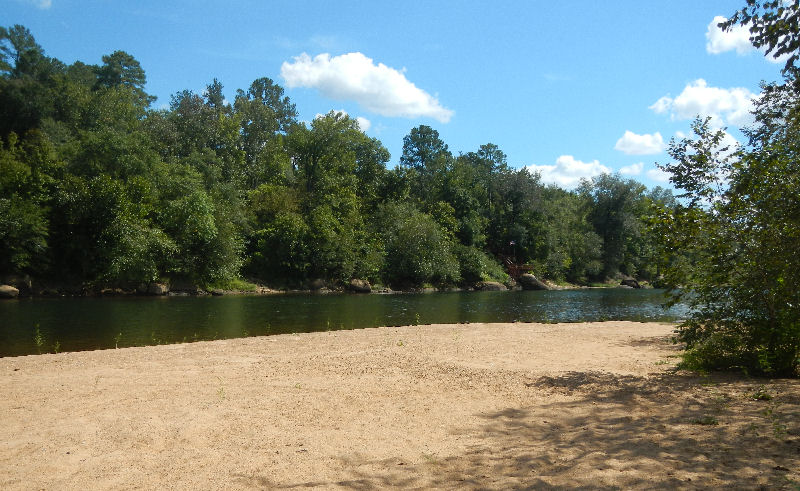 I arrived early and set up the NANFA table right down on the sandbar (thanks to my yellow Jeep I didn't have to carry things too far).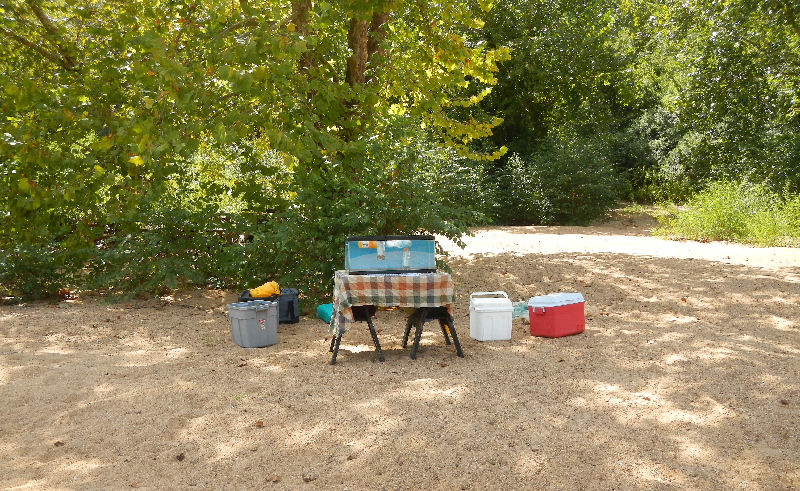 Solo seining in a large river is not as fun or productive as I would have liked, but, as almost 100 paddlers debarked the river from a day of paddling, they walked up the sandbar and were greeted by a tank full of fishes.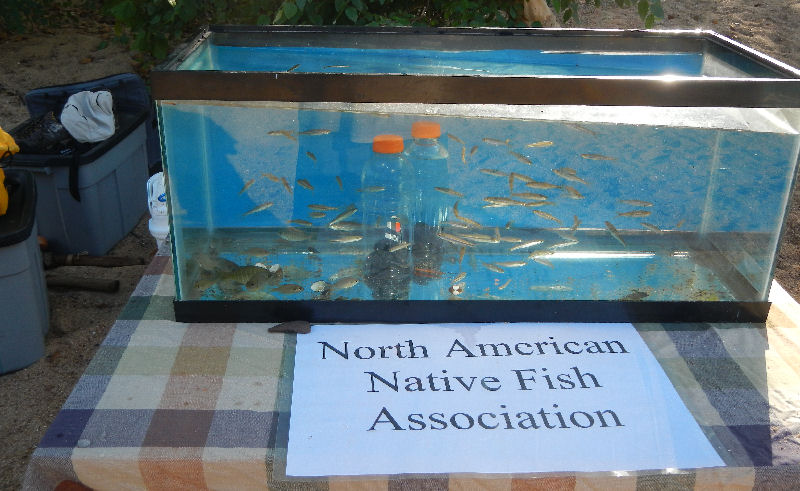 Camm was one of the paddlers, and when he arrived we seined a little more and were able to add a few additional species.  One of them has me a bit stumped, is this a tessellated darter?  It looks like an Etheostoma to me, and not a juvenile blackbanded (which we also collected at the same general location).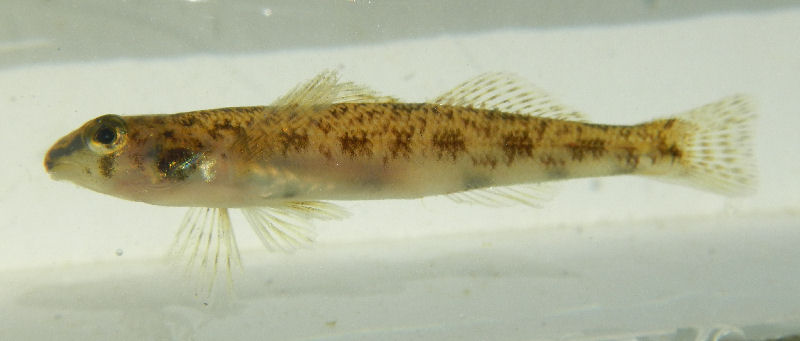 Later I was able to give a short 10 minute talk on NANFA and what we do for native fishes through our grant programs.  I also mentioned the fishes we caught (bluegill, redbreast, bass, balckbanded darter, spottail shiner and Ocmulgee shiner) paying particular attention to the last one which is endemic to the greater Altamaha drainage and the state of Georgia.