This past July this mural was unveiled showcasing three endangered Tennessee mussels and two darters, a Blotchside Logperch and a Citico Darter.  The mural is on a retaining wall that is 230 feet long by about 15 feet high and is located on one of our greenways near the University of Tennessee.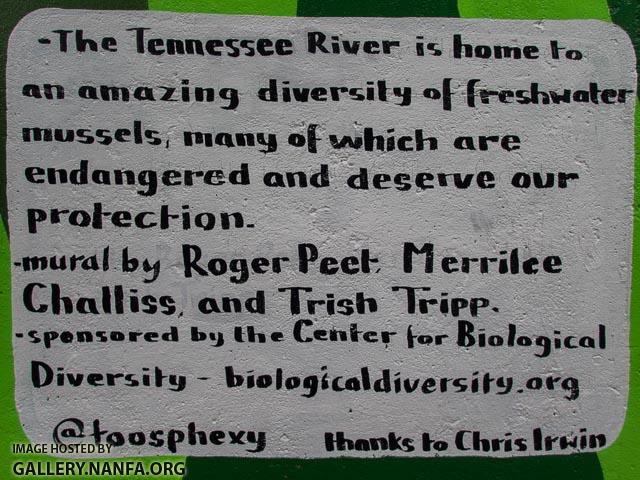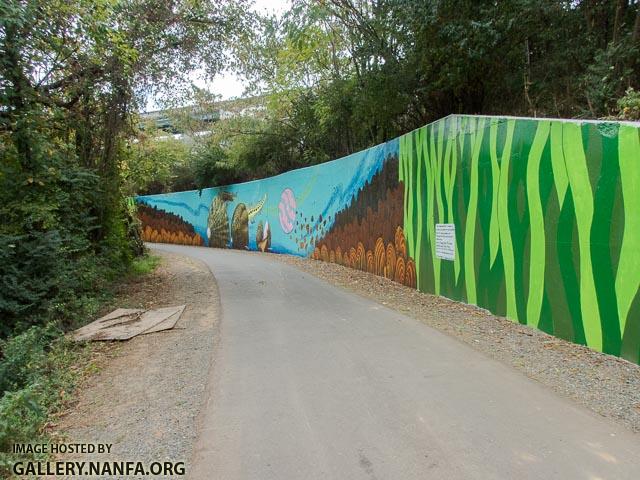 Looking south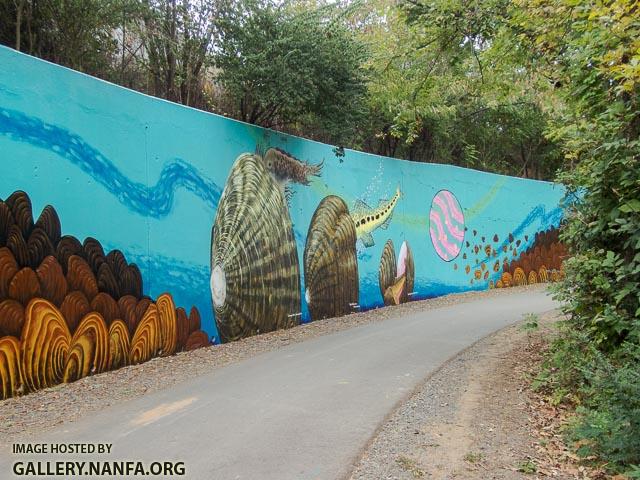 Looking north.  The wall is curved making photography challenging.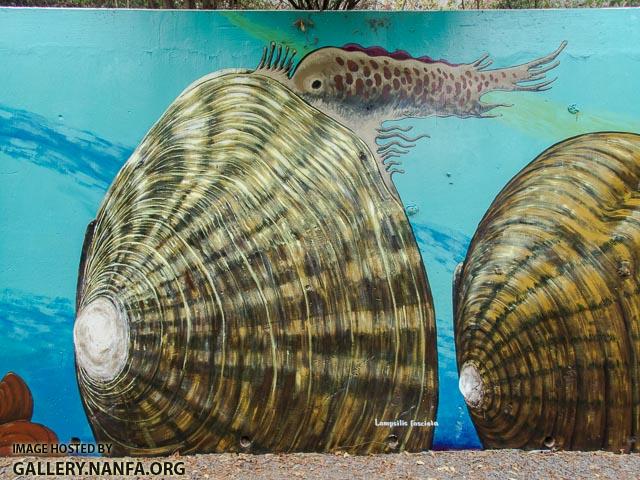 Detail of Lampsilis and lure.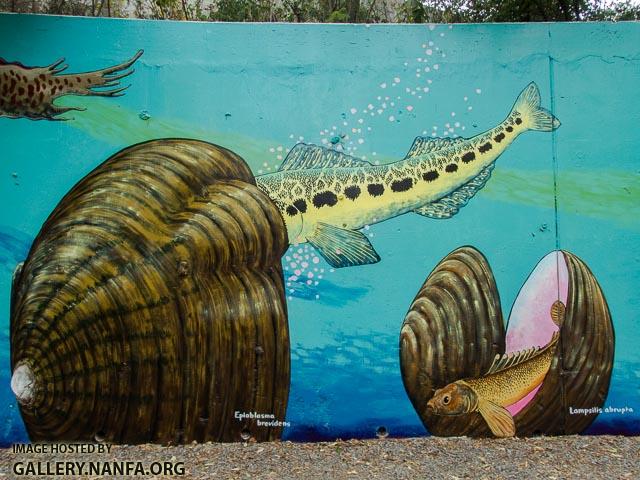 Detail of Epioblasma, other Lampsilis and Darters.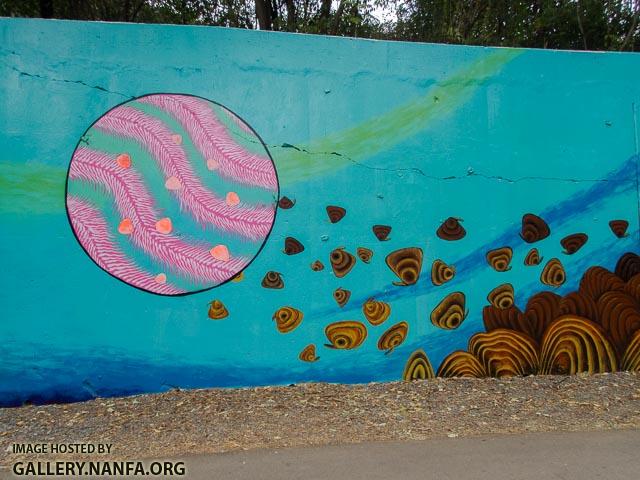 Detail of glochidia and baby mussels.