Just wondering if anyone else here is interested in these.
I did not collect these myself, but rather gave in and purchased them. They are Abedus herberti, the ferocious water but of the SW US.
male with eggs.(yep, raising some young)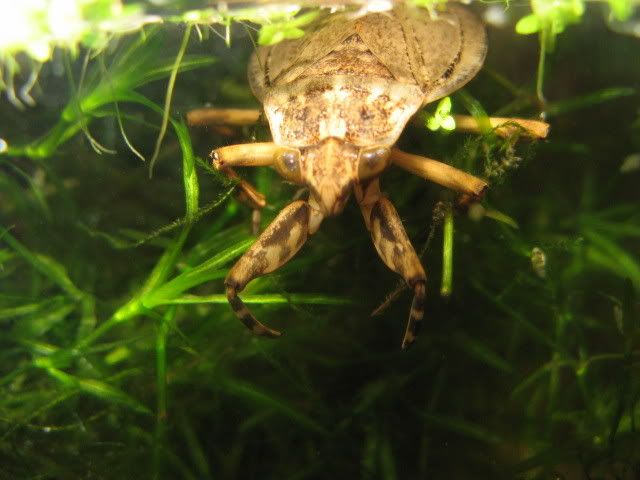 business end. These guys can tackle small fish easily, though they are a bit too bulky to capture them easily.