I had the opportunity to tell a couple groups about fishes in the last three weeks.  Both events were at Ivy Creek (a location I have talked about before in the Chattahoochee Drainage).
The first group was the Southeastern Environmental Education Association. These are teachers (traditional classroom and others) from across the southeast that are meeting to learn new techniques and share their experiences teaching about outdoors and natural topics.  I do a session called Teaching With Native Fishes where they get the chance to seine the creek.  I set up a stream side aquarium and we have the chance to identify a dozen or so species including this guy. They are always surprised by the species diversity.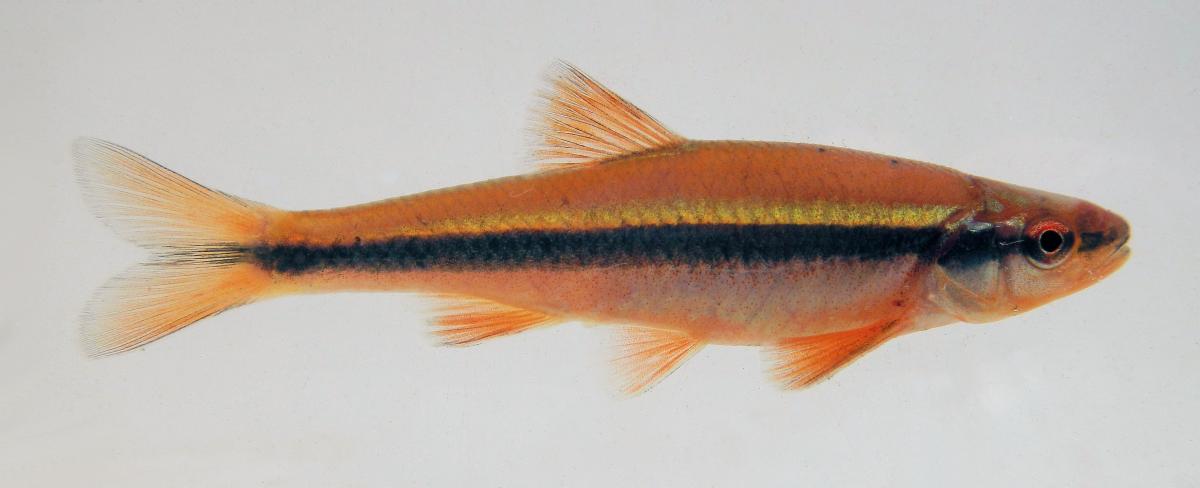 Last weekend we had another opportunity to introduce a couple of groups of Citizen Scientists to some stream fishes.  Georgia's adopt-a-stream program is a citizen based water quality monitoring program.  Once a year they have a convention for all these people called Confluence, to get them together from across the state here in the Atlanta area.  These folks are already very interested in stream health, so showing them how they can observe, and monitor fishes is an easy sell.  They love getting in the water and seeing fish.
Between the two days we saw:
Midlands Water Snake
Dekays Brown Snake
Southern Two-Lined Salamander
White Tuberculed Crayfish
Chattahoochee Crayfish
Southern Brook Lamprey (these were particularly interesting as we usually see them here, but usually in the sand substrate... this time they seemed to all be in the rocky substrate areas of the shallow parts of the stream... as we were leaving we saw why... look for my post in ancient fishes to see what we found)
Gambusia
Snail Bullhead Cat
Alabama Hogsucker
White Sucker
Stoneroller
Bluehead Chub
Creek Chub
Dixie Chub
Yellowfin Shiner (see above)
Redbreast Sunfish
Green Sunfish
Bluegill
Warmouth
Blackbanded Darter