This past Saturday , I went to the Conasauga River in Polk County Tennessee; it was a nice spring day, air temp. in the low 70's, water 55 and unusually clear.  I was looking for spwning darters,I wasn't disappointed.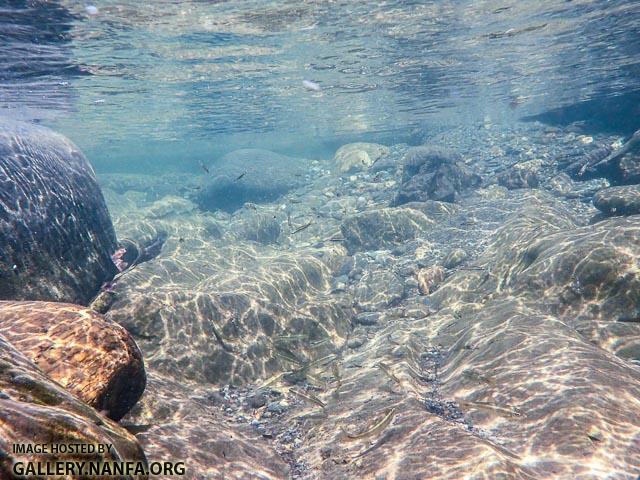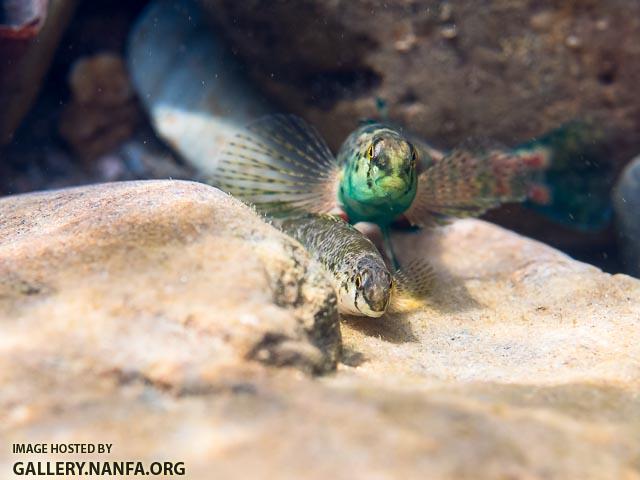 Spawning Holiday Darters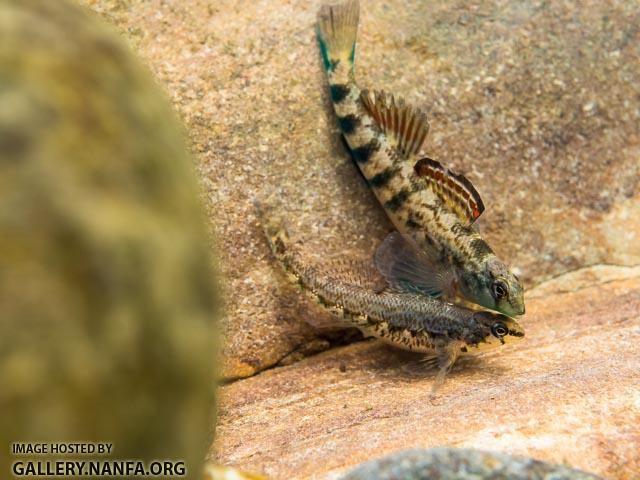 Coosa Darter, prespawn
Getting there...
...Bingo!  Note the extended ovipositor.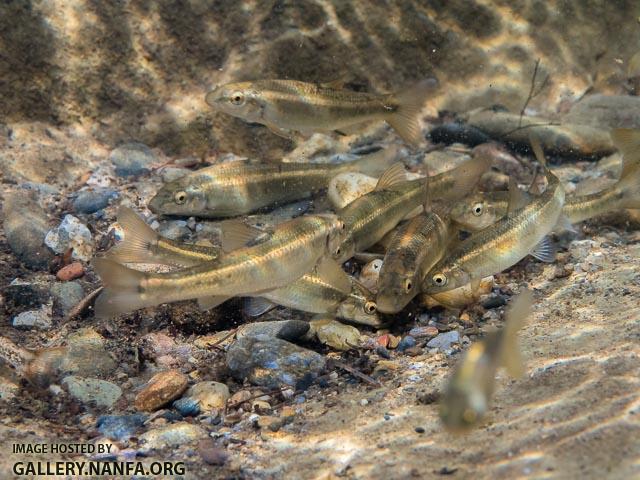 The Stonerollers are looking good, but I only saw one tubercled male and no trenches or pits.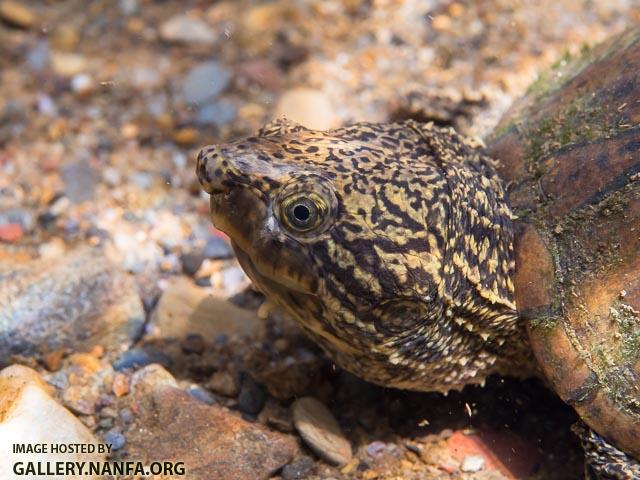 The Musk Turtles were out in force, I've never seen so many before and they're easier to approach in the cool water.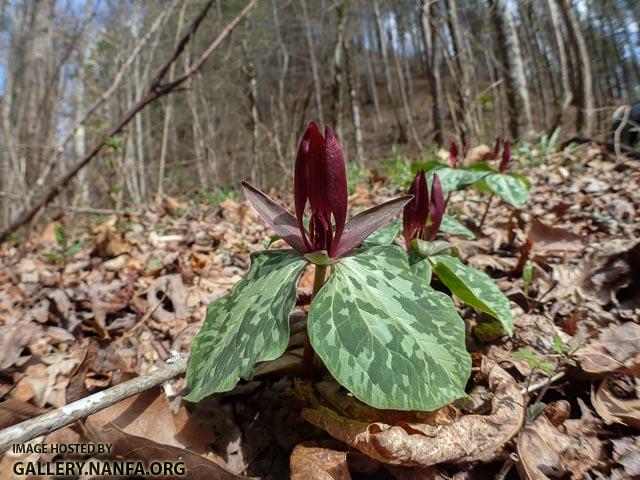 And the Trilliums looked good too.