My daughter and I headed across the Chesapeake Bay Bridge to Deal Island in Somerset County, MD in search of blennies again on Sunday.  Our first spot looked promising, a boat ramp, with oysters growing on the rip rap.  I thought for sure we'd find some blennies.  Nope.  We managed one unidentified goby and a zillion silversides and grass shrimp, and enough blue crabs that we could have had a nice meal (although we didn't keep anything).  
Unidentified goby below.  I thought that it was a naked goby (Gobiosoma bosc) at first glance, but after looking on line, it also resembles a seaboard goby (Gobiosoma ginsburgi), and now I've confused myself.  I read that the seaboard prefers deeper saltier water, so I'm thinking that it's a naked goby juvenile.  It's an inch long.  The specific gravity at this spot was 1.014.  What do you all think?  Not great pics, sorry, but it's the best that I have.  Thanks!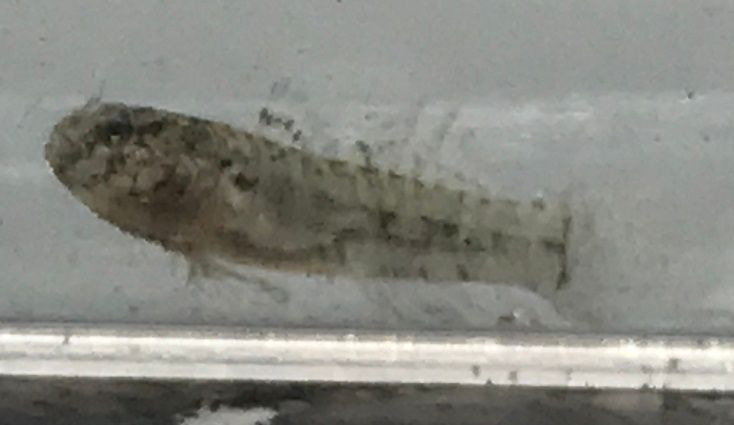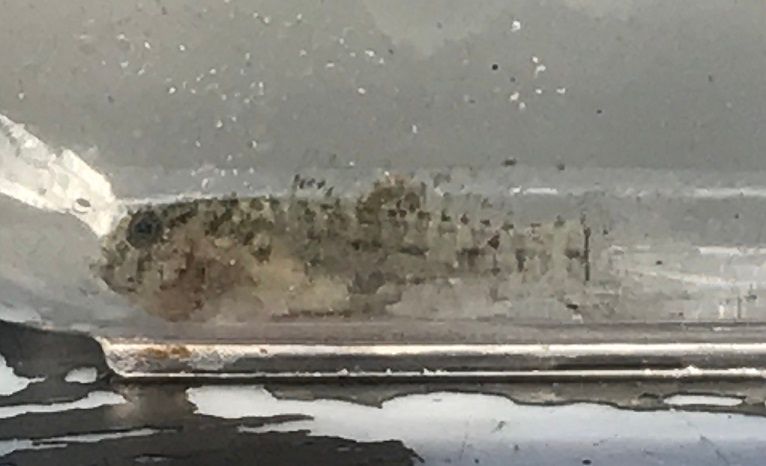 We hit several other spots on the island and only managed to catch a few mummichogs among the many silversides.  The goby was the only benthic fish that we caught.  No skilletfish.  No blennies.  This was a 3 hour one way trip that was a total bust.  We had fun, but I think for day trips, I might stick to the Western Shore to cut down the drive time and add more collecting time.
I tried hook and line at the last two spots.  Looking back, I should have tried it at the first spot before we left as it seemed to have the best fish holding cover.