My daughter and I tried dipnetting a new spot on the Eastern Shore of Maryland and also tried the spot that we did well last week.  Both locations are withing about 15 minutes of each other.  We were in search of Chasmodes bosquianus, the striped blenny.
At our first location, we caught 9 striped blennies, 4 pipefish, a bunch of naked gobies and skilletfish!  In addition, we found sheepshead minnows, banded killifish, rainwater killifish, mummichogs, and Atlantic silversides.
Two of the pipefish that we caught.  We found these among the weeds: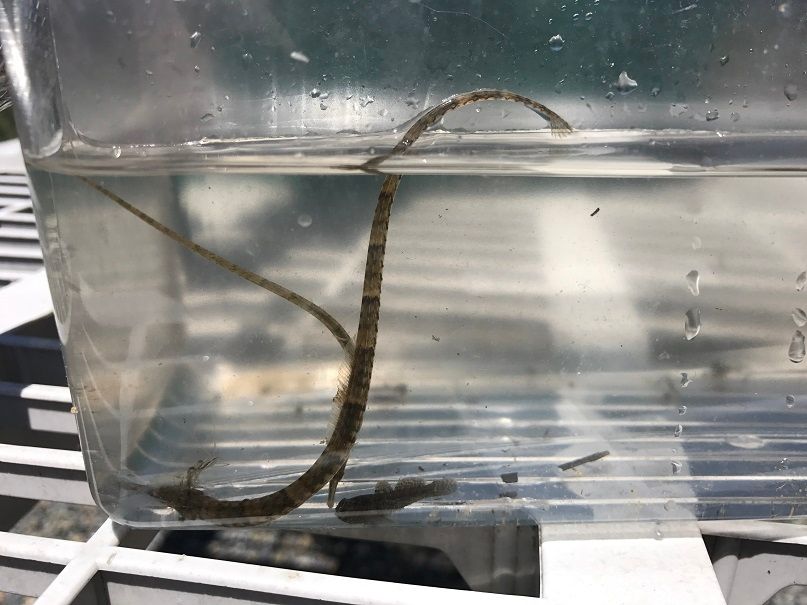 A striped blenny, Chasmodes bosquianus, lookin' at me lookin' at him...
I need to remember to wipe of the water off of the photo tank each time.  Sorry about that.  I'm not really happy with the photo tank, but it works for now.  I'd like to build a new one.
The same blenny, one of 9 from this location: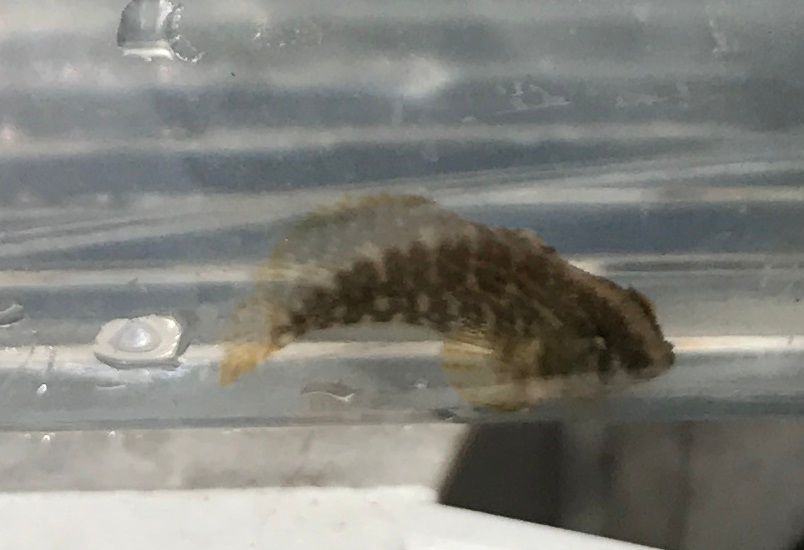 An adult naked goby, Gobiosoma bosc, below.  Last month, we only caught juveniles of all the benthic species.  Now we're getting a mix of all sizes (gobies, blennies and skilletfish).  I wonder if the larger ones were out deeper earlier in the summer and moved shallow to spawn as waters warmed.  We caught most of our fish in less than four feet of water.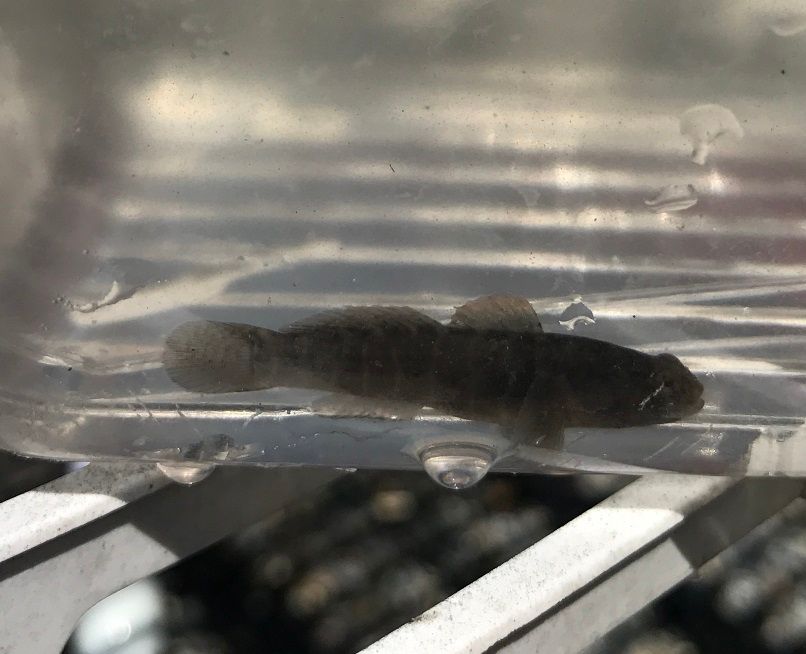 At our second spot, we caught more of the same but no pipefish.  Again, the benthic species were larger this time.  Here's a sheepshead minnow:
Make sure when collecting around oyster or clam shells to check inside the shells.  This blenny was hitchhiking inside an oyster shell: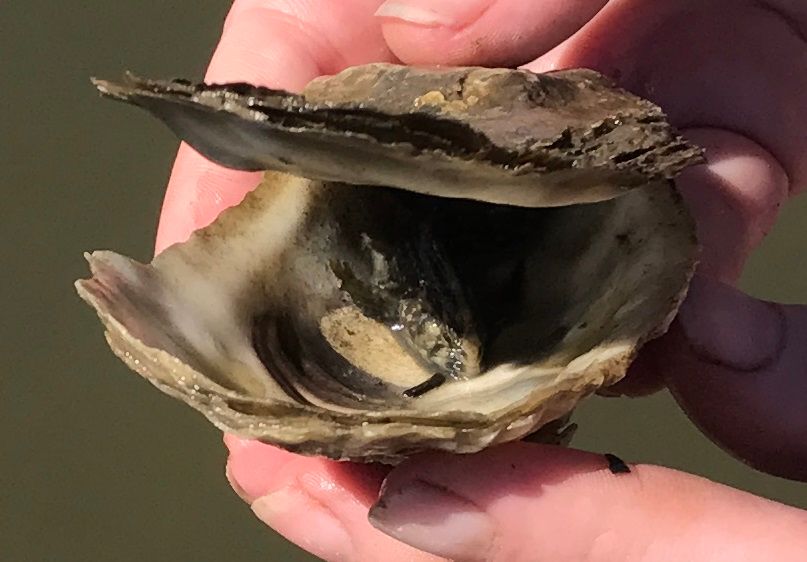 Atlantic silverside and a mud crab: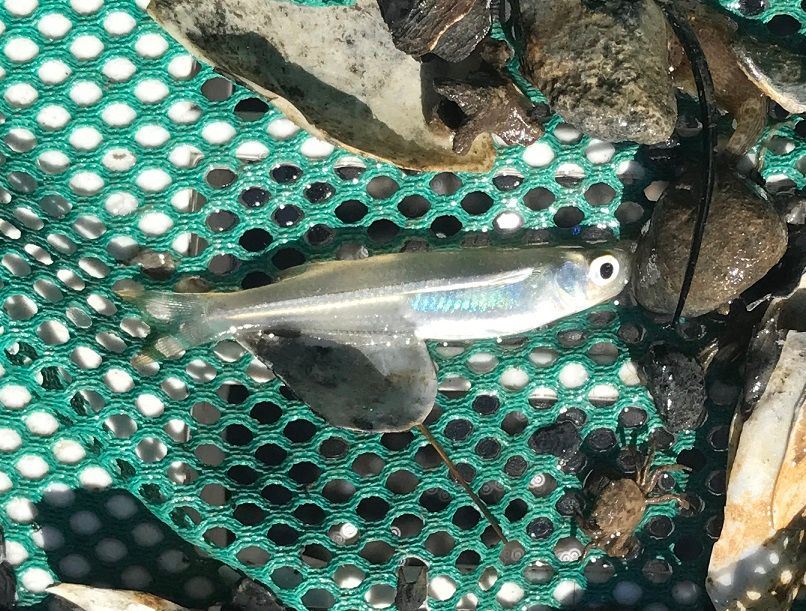 We had a great trip and caught lots of fish.  At the second spot, we caught a bunch of naked gobies, some nice sized skilletfish, and and more blennies.  I'm very happy about finding so many blennies at these two spots because I have good locations to stock my 100 gallon oyster reef tank once I set it up.