Hey everyone, my wife Lauren has completed setup on her online store for selling some of her artwork. She has a few pieces she wanted to offer up to NANFA peeps at a reduced cost first before offering them elsewhere. These are similar to the pieces she did for this year's auction and for Issac. They are also the paintings that her stickers were based off of. She also wanted me to pass on to everyone that she is also doing custom species to order should anyone like the art but want their favorite fish instead. Here's what she has to say about the pieces...
 

Would you mind please forwarding this info to the NANFA members?

I would like to offer these two original Darter paintings to the NANFA members before I post them on my Etsy account.

The dimensions of the wood paintings are as listed:

Splendid Darter:11.25" long x 7" tall x 0.5" thick

Redline Darter: 11.75" long x 7.25" tall x 0.25" thick

 

I am asking $65 each, plus shipping.

 

I would also love to do custom orders! Pricing for commissioned pieces of similar size and complexity start at $75. Please email me directly (watergirlcreations@gmail.com), and provide pictures if possible.

Here is a link to the fish stickers I listed on Etsy:
https://www.etsy.com..._home_active_37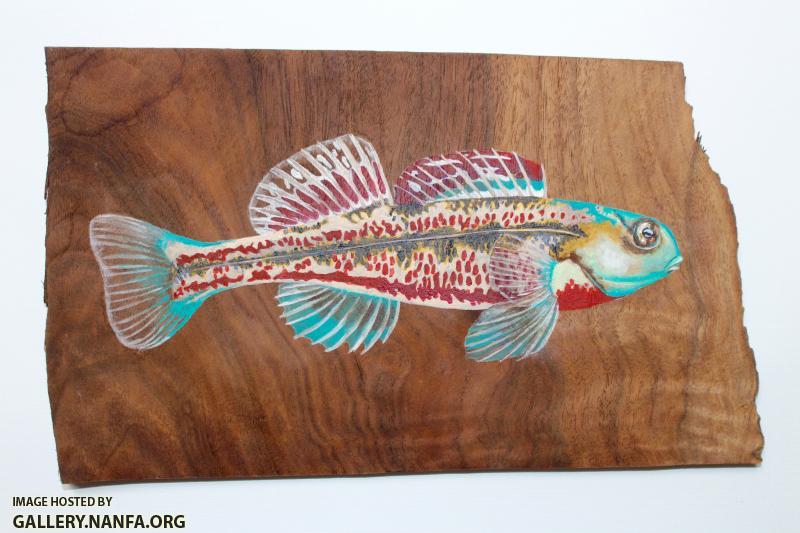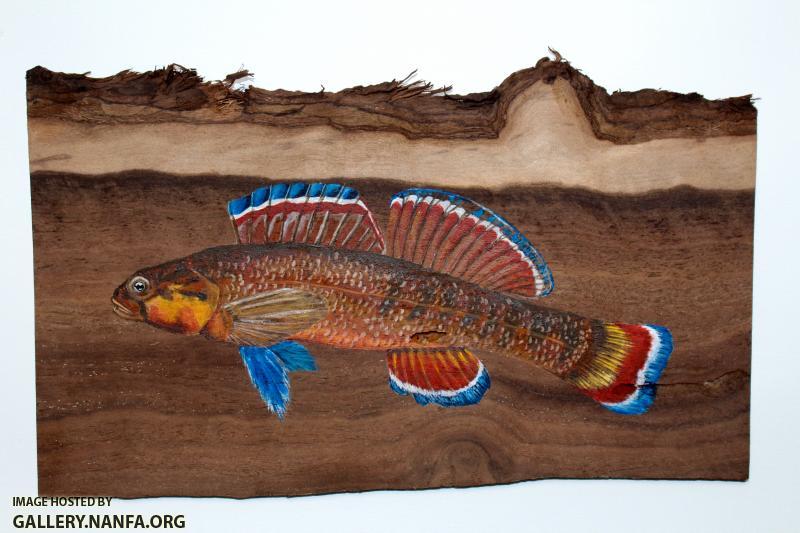 As a reference for anyone interested in custom species, here is a picture of the longear sunfish she did for Issac...