Today I set out to try to document the species that live in a small stream in my parent's backyard by micro-fishing. When we first moved to this house, I was 11 years old, and I remembered begging my parents to pick this house because I saw some small fish in the stream when we initially moved in. I remember my parents and neighbors saying, "there's no way there's fish in there," which I'm sure we have all heard a thousand times as micro-fishermen, but I caught fish in here the first time I ever tried fishing and have been catching ever since When I was young, I thought every fish I caught was a "creek fish," except the occasional sunfish that migrates up the stream in the warmer months, but now I want to know what these "minnows" actually are.
This stream is a tributary of Reedy Creek which is in Charlotte, NC and part of the Rocky River and Pee Dee River Basins. 
I hope to just keep adding pictures to it as I identify more species, I know there are several Lepomis species in addition to the Cyprinidae species I am posting today. 
The first fish today was the tried-and-true Creek Chub (Semotilus atromaculatus). These fish introduced me to micro-fishing at 11 years old, before I even knew about the hobby. I have caught them on home-made hooks, small artificials, flies, and just about every insect I could fit onto a micro-hook.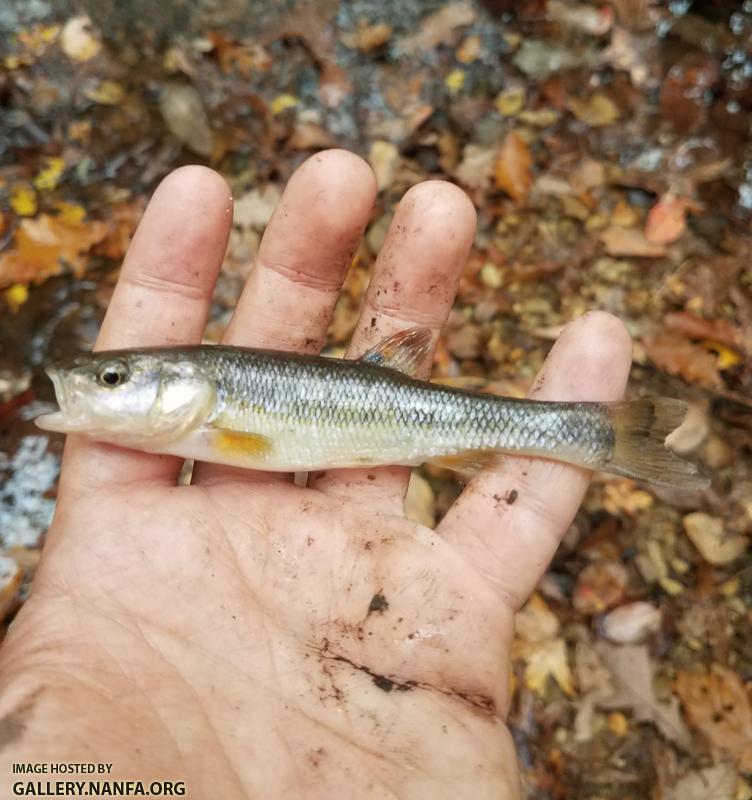 The second species was the Rosyside Dace (Clinostomus funduloides). These fish love hitting bugs on the surface, and have huge mouths for their size. Not to mention a gorgeous touch of color. Only my second location documenting these guys.