No fish in this post, but those that have been to the Star Bridge or Perry Mill dam may find it interesting.  We had 5" of rain yesterday and about 7" or 8" total since Wednesday and it turned a normally not too sedate river into a monster.  This is a very species rich river, if you're ever in this area do yourself a favor and stop by for a snorkel.  Remember no collecting in Tennessee without the proper permits.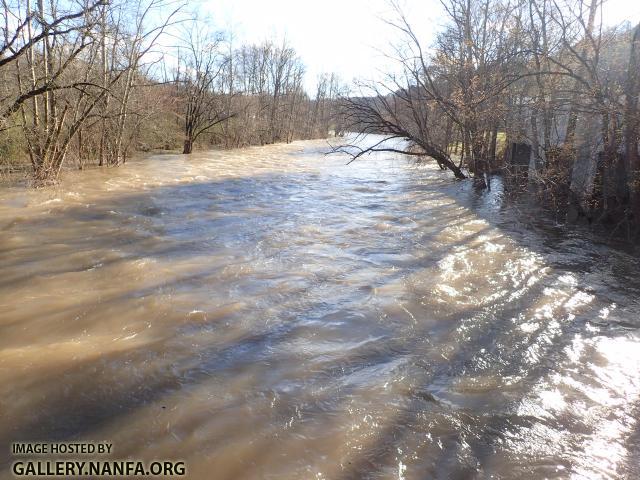 From Star Bridge looking upstream.  Note the openings at the right of the image, they are well above the water level at normal pool.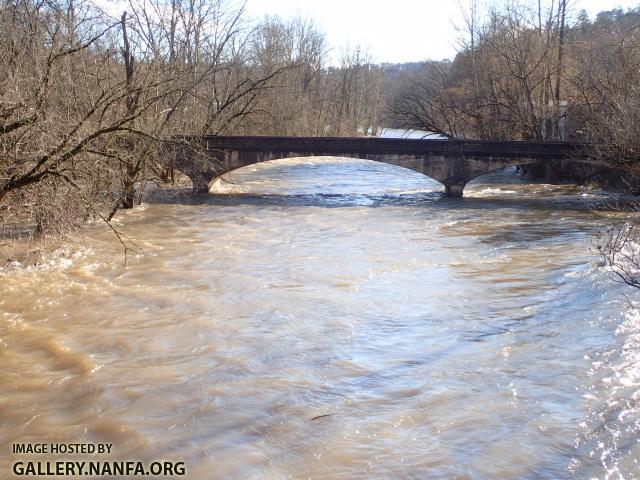 From the new bridge looking upstream at the Star Bridge.  Normally there's probably 20'-25' clearance (what do think Casper, Derek) between the top of the arch and water level.  Today it's around 10' or so.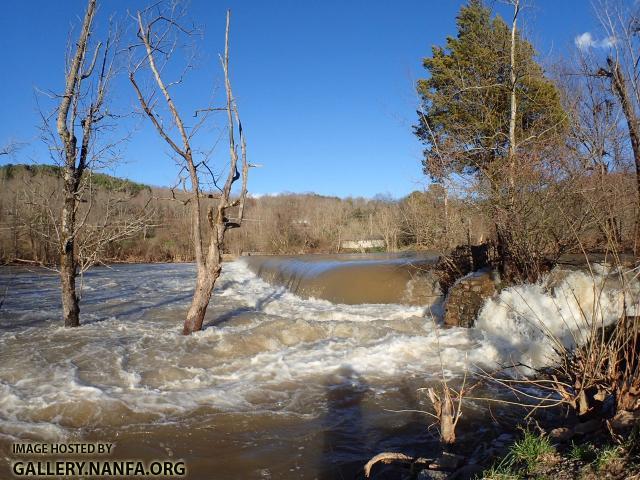 Perry Mill Dam about 1.5 river miles downstream from the Star Bridge.  Another incredibly diverse site and the access is much easier, but not today.  Normally there is about a 12'-15' (again Casper, Derek?) difference between the upper and lower pool, today it might be 6'.  Typically there is a gently sloping beach just beyond the leftmost tree making for easy access to a fantastic snorkel spot.