**Here we go. Not too much difference in pattern at 4 inches. The redfin seems to have more continuity in the cream lateral band, but I'm not sure how definitive that is.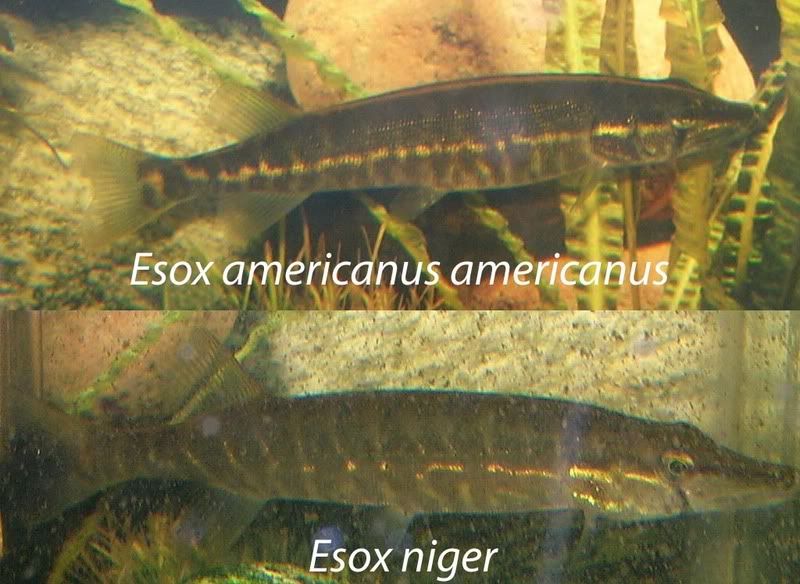 The chain pickerel does not often show bold, contrasting colors like the redfin seems to. Also an interesting sidenote: Those ever-moving pectoral fins of the redfin pickerel seem to be held still by the chain. While the redfin is stationary, the chain is stationary and motionless.
**These are my assumptions, I do not consider myself a Esox expert by any means, but I'm pretty sure of these IDs.