So much for promises...
I went back Sunday for about 4 hours and i have to say most of the trash is now gathered and and bagged.  3 years of activity has really gleaned this 300 yard stretch.  At the end i was able to uproot several more tires, flush them out and perch them in log jams or up on the banks.  Still a good bit of work to haul them up the steep banks to the roadside.  Weather looks good for this Saturday, a chance of rain on Friday but not enough concern to alter plans.  I need help!
I did find this very old Coca-Cola bottle.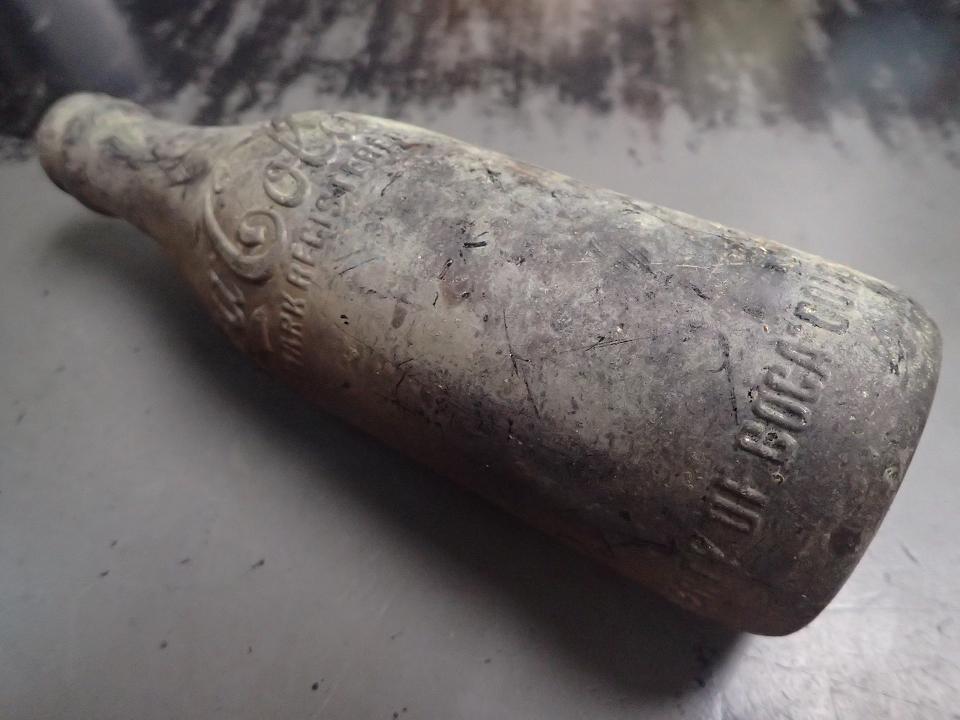 The 3 bass followed me eager for another meal, many pods of logperch, several turtles sunning, and the standard assortment of sunfish.  The water is way low and all the shiners are missing.  I presume they have moved to higher flow zones.
The next issue of American Currents will have an article about the first 2 years doing this.  This will be my 3rd and likely last as this North Chick site.