Full-body image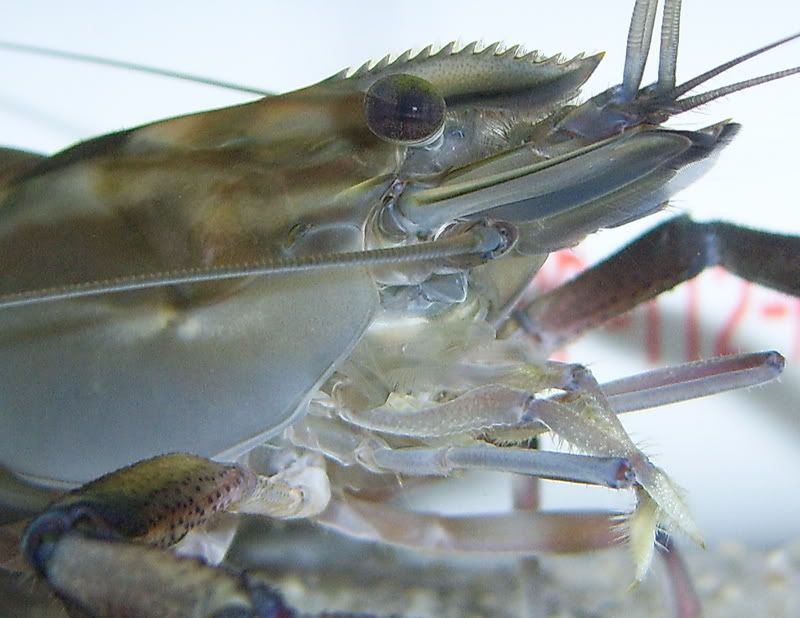 Closeup
In PVC shelter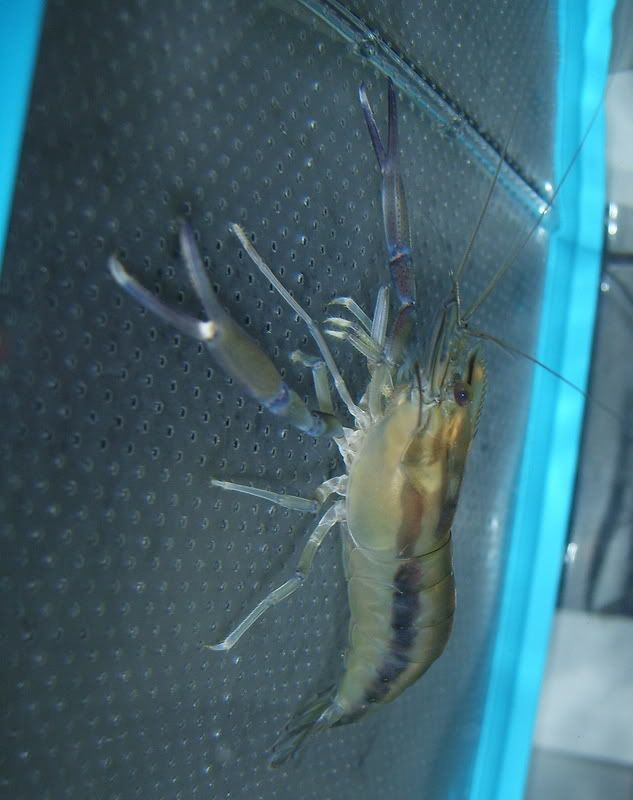 Climbing up divider
Extending chelae out of the water
One of six species of
Macrobrachium
found in the continental US (over 200 species worldwide),
M. carcinus
occurs in coastal streams and rivers from the Gulf Coast to southern Brazil. North America's largest freshwater invertebrates, full grown
M. carcinus
can exceed 2 feet in length (including the outstretched claws).
M. carcinus
function as generalist omnivores, consuming a wide range of aquatic plants, annelids, mollusks, arthropods, and fish. In captivity, these prawns take well to pellet and frozen food, though feeder minnows and goldfish are readily accepted. Most tankmates, including conspecifics, are apt to be eaten.
Since all U.S.
Macrobrachium
require brackish water for larval development (the fertilized eggs are first brooded amongst the swimmerets, or pleopods, much as with crayfish), dam construction puts them all at severe risk. Though many U.S. populations were historically vigorous enough to sustain local fisheries (as they still do in the tropics),
M. carcinus
appears to have declined considerably along the Gulf. Tragically little is known about even basic life history parameters like lifespan or migratory habits.
In my view, captive breeding and prawn-ladders (ala salmon stairs) hold promise for conservation.
(The shrimp depicted above were collected in northeastern Puerto Rico.)