I must have had a few "hitch-hikers" in my plants/wood/rocks

. I believe the snail that laid these was not an aquarium strain... For size comparison, the entire egg "pouch" is about the size a dime.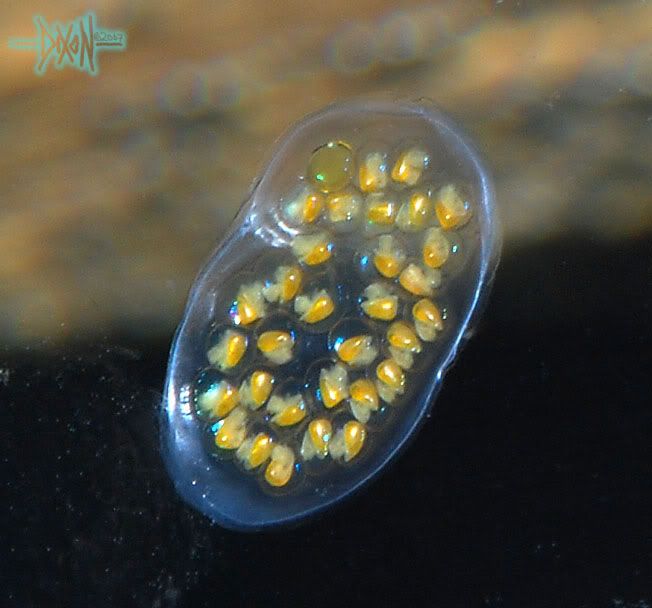 I'd love to show you the whole tank "Spring Creek" tank...but I can't seem to get a good image of the whole tank...I'll fight with lighting and try again though.