I am interested in trying to make my own drift net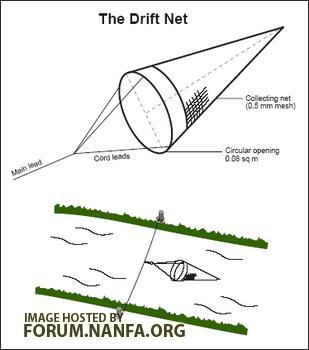 What would you suggest for the round opening?
This is the part that is not easy for me to find or fabricate, I have the netting material I want to use.
Also I have seen this called a drift net as well:
I think this would be ideal for madtoms and darters, and ideas on what to frame this with?
Thanks for your help
Tom.