Note to NANFA Members: This thread was originally posted on a Cichlid Forum so it includes some repeats of pics from my other threads on this forum. However I spent a fair amount of time getting this post together and it shows the collecting, tank and inhabitants in a condensed narrative instead of multiple threads... Much of the content is new, but you may recognize a photo or two...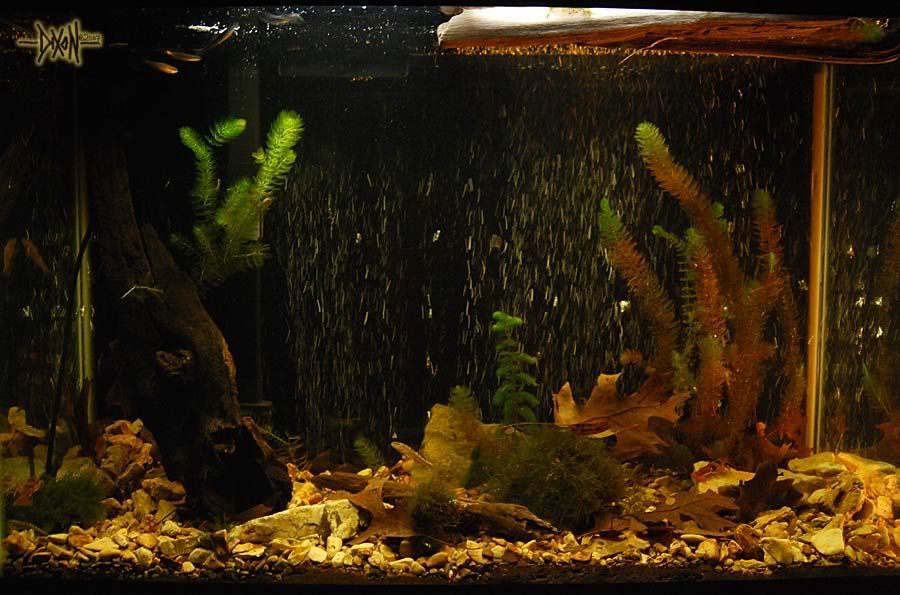 The goal of this tank is to attempt to re-create a bio-type that is based completely on Spring Creek in North East Oklahoma. The creek is considered a
"Pristine Ozark River"
and everything in the tank has come directly out of the creek itself.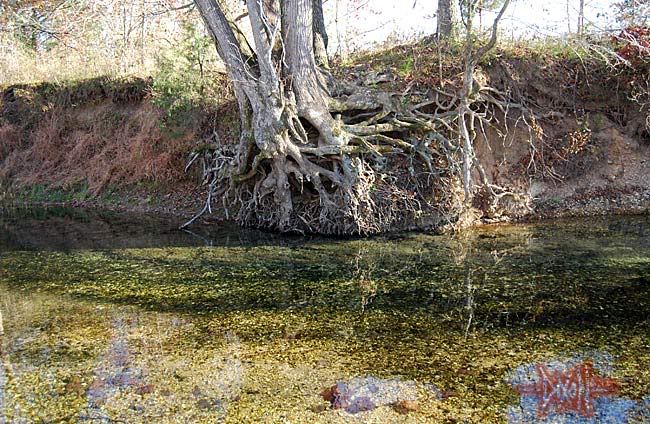 More images of lower regions of Spring Creek can be seen
Here
Permission to collect on the land was given by a Spring Creek land owner and prominent spokesperson for "The Spring Creek Coalition (SCC)" a group fighting to preserve the creek and keep it free from non-native sport species (trout). Please be sure to check out the SCC at their web page:
http://springcreekok.org/
I have my Oklahoma Lifetime Fishing License (as does my spouse) and we contacted 2 local streams biologists and the Oklahoma Fish & Game Department and got permission from the land owner before collecting. Efforts were made to ensure no threatened or endangered animals were taken or harmed.
~Please be sure to check your local laws before collecting North American native fishes~