I was snapping some pictures the other night because I realized I didn't have any pictures of Bluefin Killifish in my pictures collection. I got them to sit still for a little bit. The pictures made me realize I need a better camera too.
The largest male in the aquarium...
The male displaying (wish my camera showed this better, without the granulation)...
The largest female in the aquarium...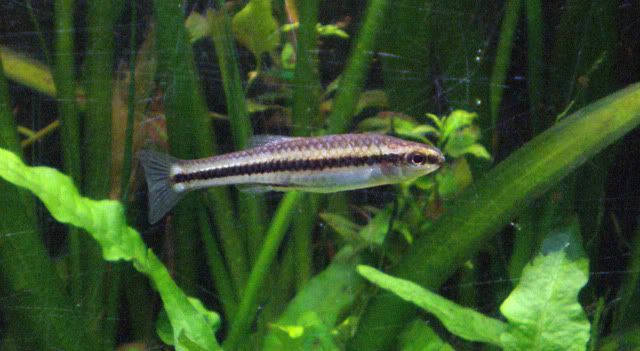 Just thought I'd share.
-Nate