I've been pestering you guys with questions about how to set up some public display tanks for the last several weeks, so I figured I might as well show you what's happening with them.
First, a little history:
These two large acrylic tanks are in the lobby of the science building at the university where I work. Formerly the smaller of the two (120 gallon bowfront corner tank) was set up as a freshwater tank with two large plecos, a school of giant danios, and two half-grown red-eared sliders; the larger (ca. 500 gallon rectangular tank) was set up as a saltwater reef tank. But eventually the tank inhabitants were relocated, and the tanks have been sitting empty for some time.
Now, a student chapter of the Wildlife Society has started up at the university and has just secured funding to renovate the tanks and set them up with native flora and fauna. I have been sort of an unofficial advisor for the club, and have ended up in charge of the tank setups. We have been planning, cleaning out the tanks, and waiting for the funding to come in. Now that we have it, the real fun begins!
We made some of the first significant additions to the large tank today. We washed and added to the tank ca. 3 cu. ft. of pea gravel, purchased at a local home center. We also added several pieces of driftwood, collected from the Cumberland River. Then we filled the tank, to allow the driftwood to become waterlogged and some of the tannins to leach out.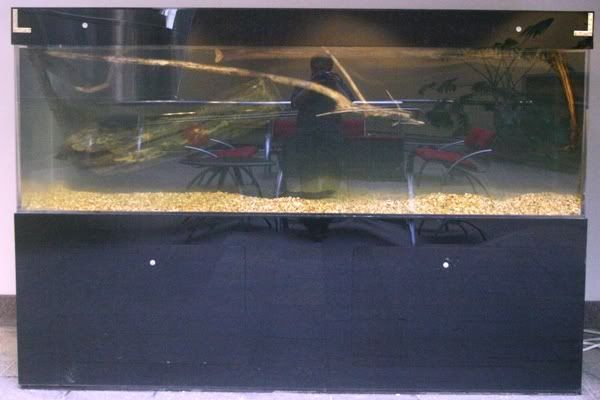 We will drain and refill the tank a few times to get rid of some of the tannins and detritus. Then we will add 3-4 cu. ft. of mixed topsoil and leaves, plant some
Vallisneria
,
Potamogeton
, and other typical plants of our local streams and reservoirs, top off the soil with creek gravel and stones, situate the driftwood in its permanent arrangement, and refill the tank.
Some other plants we may add to the tank, at least until the vals get going:
Some kind of reddish-leaved aquatic knotweed (
Polygonum
); I can't get a positive ID on it until it decides to bloom.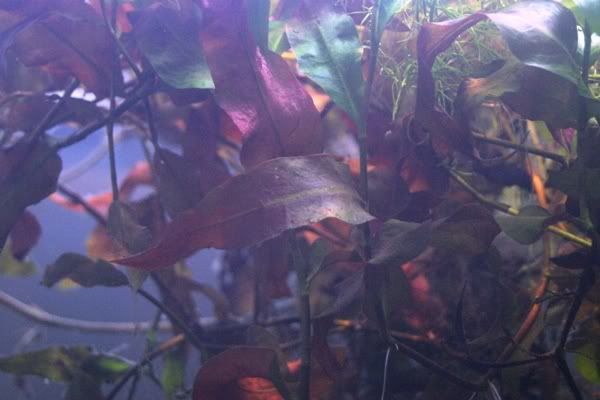 Two-headed Water Starwort (
Callitriche heterophylla
)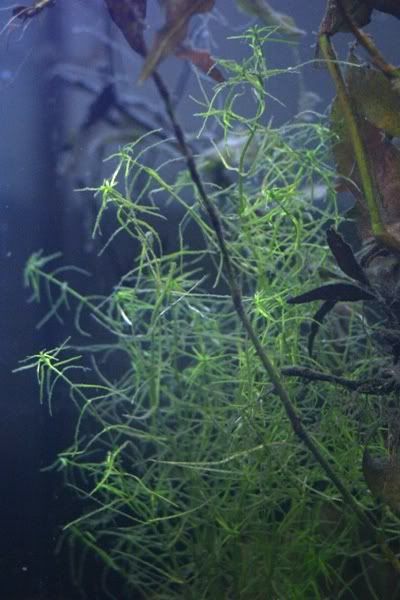 Some American Frogbit (
Limnobium spongia
), kindly sent to me by Nativeplanter.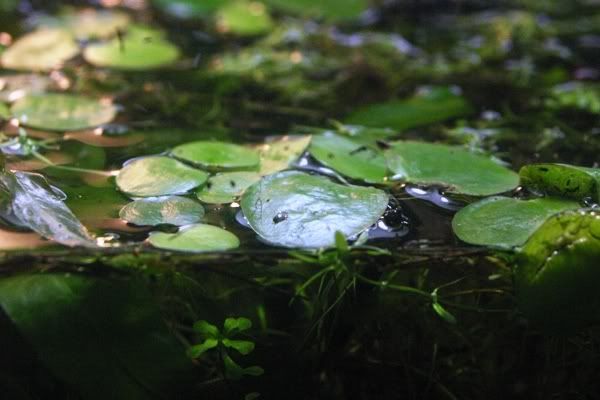 American Bur Reed (Sparganium americanum)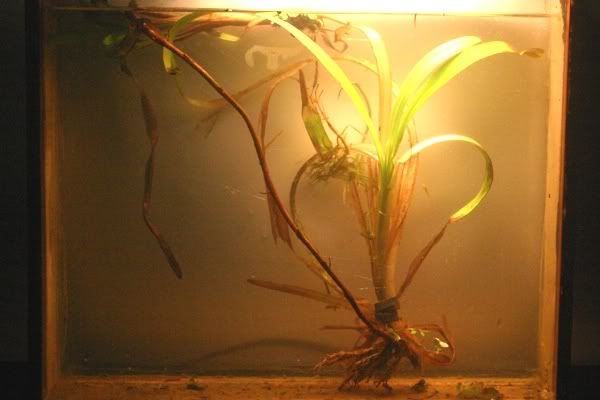 These are all swamp plants moreso than riverine plants, and will be transferred to the other aquarium when they have done their work in the big tank. The corner tank will be set up as a paludarium and feature flora and fauna of our river swamps, oxbows, and sloughs.
Edited by Newt, 21 March 2008 - 05:28 PM.