Thought the topic title might draw some attention

I've been working on my exhibit at Bass Pro Shops in Rossford, OH since mid-April. I've got two tanks over there. One is a 19,100 gallon waterfall exhibit that features native fish from Ohio. The other is a 4,100 gallon canyon exhibit that has two waterfalls and contains only Rainbow Trout. I don't have pictures of the latter right now. Here are some shots of my 19,100 gallon tank though. Hope you enjoy, I'll update whenever I get around to taking more shots.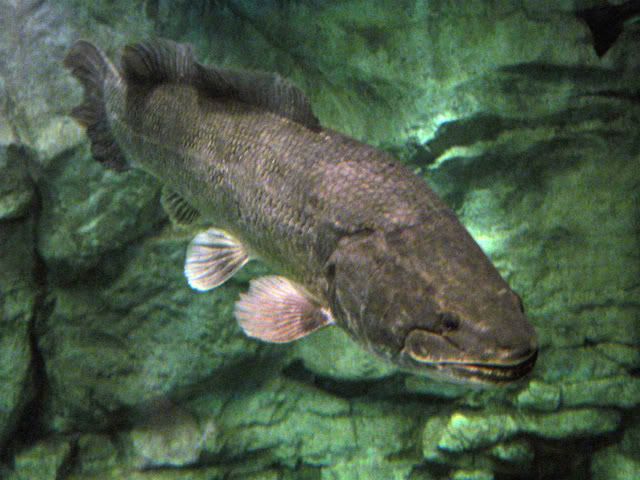 Here's my biggest Bowfin (around 7 lbs.). It's one of two great looking Bowfin we've got in the exhibit. It's fun to see them come up to the surface, take a gulp of air, and then swim back down. Great display fish.
Here's one of my Bowfin again right above the big log in the aquarium. There's a Silver Redhorse sitting on the log below the Bowfin.
One of Ohio's rarer fish, a Shortnose Gar. This fish was donated to me from our corporate fish farm in Missouri. We had to acquire permits to put this fish on display, but it was worth it. They make great aquarium fish and they eaven chase, catch, and eat live bluegills.
This is a shot of one of the Bluegills in our exhibit. Some of our Bluegills were dontated from our corparate fish farm in Missouri. They look to me like they are the southern subspecies of Bluegill however.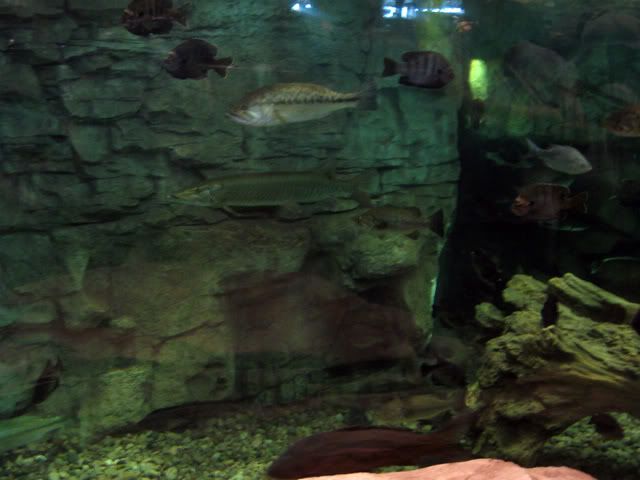 In the middle of this shot, you'll notice a 36" Muskellunge. It's one of the newest additions to the aquarium. I went out with the ODNR and collected this fish from the Mohican River. It's a beauty.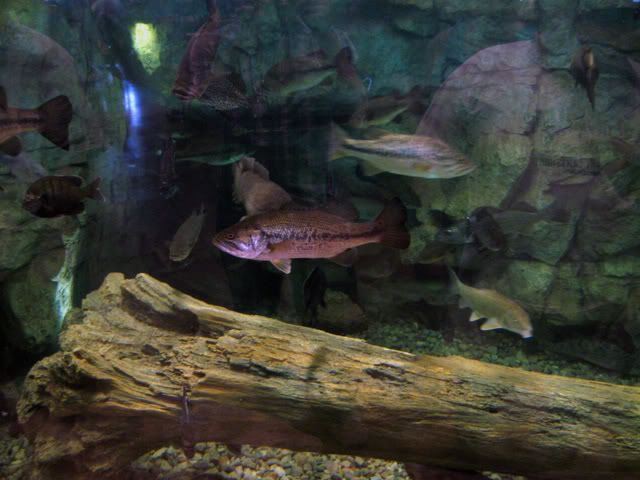 A generic shot of the exhibit, showing our some of our bass. The tank has both Northern Largemouth Bass and Florida Largemouth Bass (up to 10 lbs.).
Hope you enjoy this teaser, I'll post more when I take more.
Thanks,
Nate