What if
you all could design your own "User Friendly" Dip Net , but you had to work within certain parameters.
Could something like this work for you?
Keep in mind:
EVERYTHING IS A COMPROMISE IN NET DESIGN......EVERYTHING!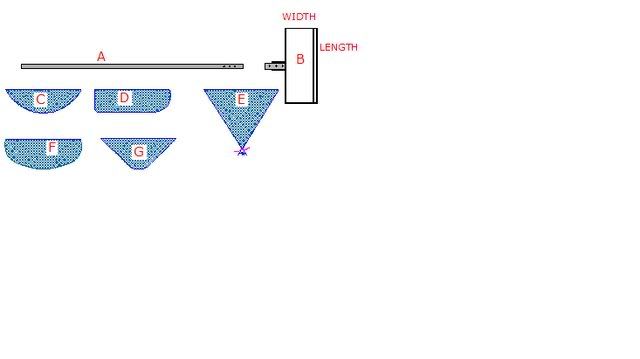 A.
Pole
Length of pole
Thickness of pole
What if you could have different lengths? What would they be?
FYI
The Frame Head would weigh approx. 2.5-3.5 lbs.
It would have a Chafe Bar on the front
It could hold a 5 gallon bucket of mud and muck in a vertical position without breaking
You could shove the edge into the substrate like a shovel blade and scop up a full load of mud, sand, rocks or shells without the frame breaking
The Frame Head would be interchangeable with 2 or 3 bolts or cotter pins
B. Frame
Length x width ? keep in mind that 12x12 will be the min. either in length or width
20" Length x 16" Width will be the Max.
So what size(s) would be ideal?
* Remember, with this Fantasy Dip Net you can have multiple frame heads with each one having a different net or any combination*
C.
Basket Style
: slow and tapered to a rounded -like bottom....not much depth, 2 seams
D.
Back Slo
pe : back of net slopes towards user ...really easy dumping
E.
Dump Bag style
: Load it up with 30-50 lbs of muck , mud and fish.....carry to where you want and untie the "dump" line
F.
Crab net style
: Bottom is sewn in and is a certain % reduced from the top frame size....4 seams
G.
Valley style:
EVERYTHING drops into a valley at the bottom of the net
How deep is User Friendly?
What if you could have 3 or 4 depths? What would they be?
MESH
Square is the measure of one side of a diamond.
What size mesh or what type mesh?
White and soft or treated?
Green or black?
Stiff like wire mesh or just a touch?
Thickness:
really light like Ace
Slightly heavier
..a lot heavier and almost bullet proof
Lets call this a Fantasy Dip Net.....[i]a What-If......
[i] Give me some feed back if you want. I am very curious about this ...!
sa va,
nm