All,
Here are some pics from the Southeastern Wisconsin Native Fish Club's (SEWNFC) trip to the Discovery World Reiman Aquairums on Nov. 15th.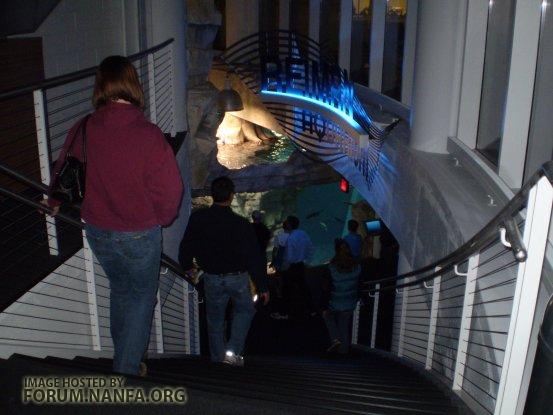 Entry to the Reiman Aquariums from the "Great Lakes Future" exhibit. At the bottom of the stairs, you get a side view of the large Lake Michigan fish tank.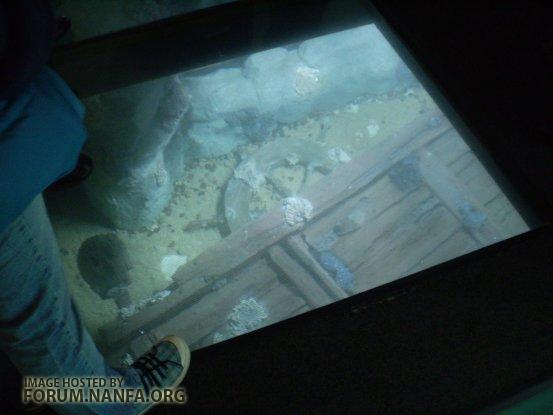 View of one of the tanks that you actually walk
over
. There is an ROV in that tank that users can control from below the mezzanine.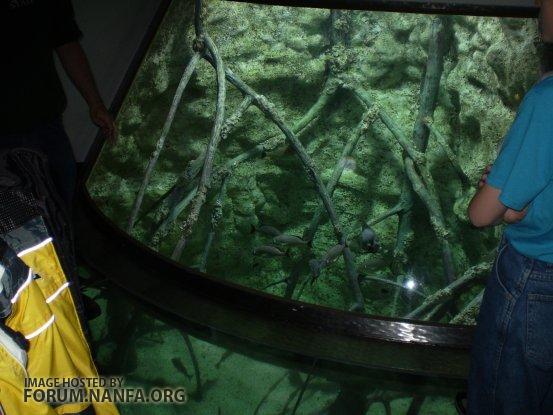 The mangrove tank. This tank you can look at from the side and also walk over.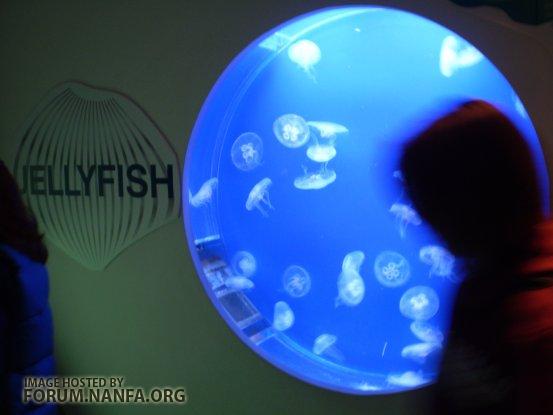 The jellyfish tank. The tank has a counter-clockwise rotating current to keep the jellies afloat. The current is strong enough to keep the water moving, but not too strong as to pull the jellies into the filter intake.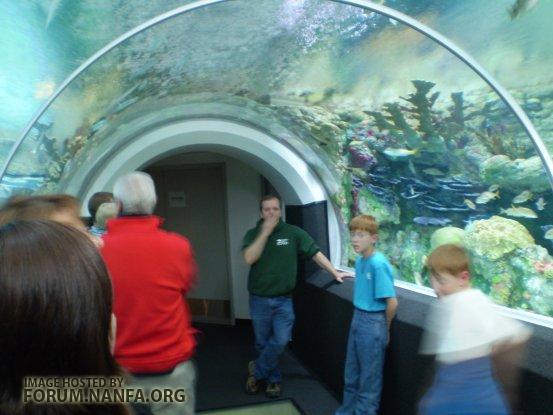 The Caribbean reef tank (6,500 gallons). This tank has a tunnel that allows you to walk "through" the reef and also has a window on the bottom of the tunnel so that you can see the reef underneath. Cool!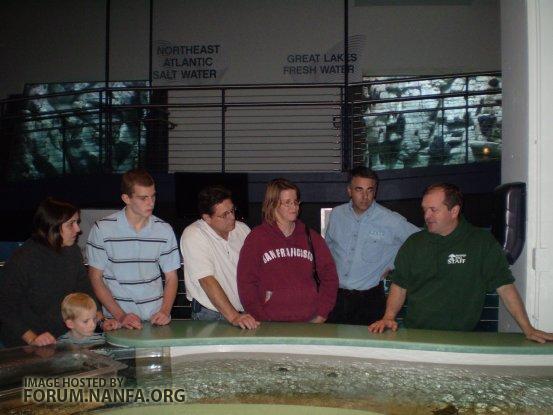 Everybody gathered at the "touch" tank. The gentleman on the right is Ken Billin. He's the general curator at Discovery World.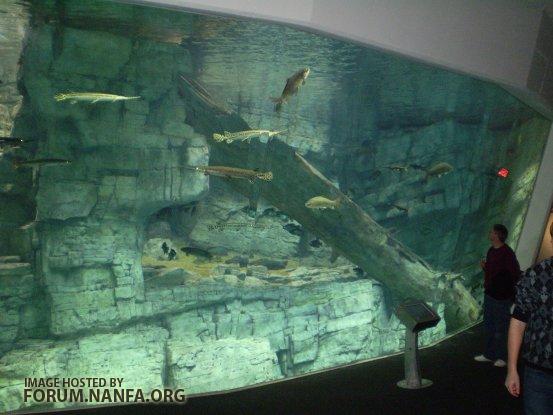 The magnificent Lake Michigan tank. I believe it's 22,000 gallons in volume. It houses fish such as Paddlefish (
Polyodon spathula
), Longnose Gar (
Lepisosteus osseus
), Lake Sturgeon (
Asipenser fulvescens
), Black Crappie (
Pomoxis nigromaculatus
), and Largemouth Bass (
Micropterus salmoides
), as well as others.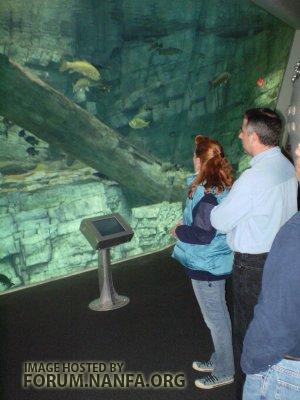 Another view of the Lake Michigan tank.