Here it is. This might seem over-dramatic, but my roommate and I both have aquariums with Native Fishes. We both have egos that are in constant battle. We're constanlty harrassing each other over who has the "better" tank. Whatever that means...I am sure that mine is the better of the two though

Here they are:
The 1st tank is a 29 Gallon Aquarium.
It contains:
1- Spotted Sucker
1- Creek Chubsucker
6- Iowa Darter
2- Northern Starhead Topminnow
1- Black Banded Sunfish
2- Banded Pygmy Sunfish
2- Golden Shiner
5- Assorted Guppies (using the young as feeders for the darters, golden shiners, and eventually the sunfish)
Numerous- snails, clams, and plants
This is a closer shot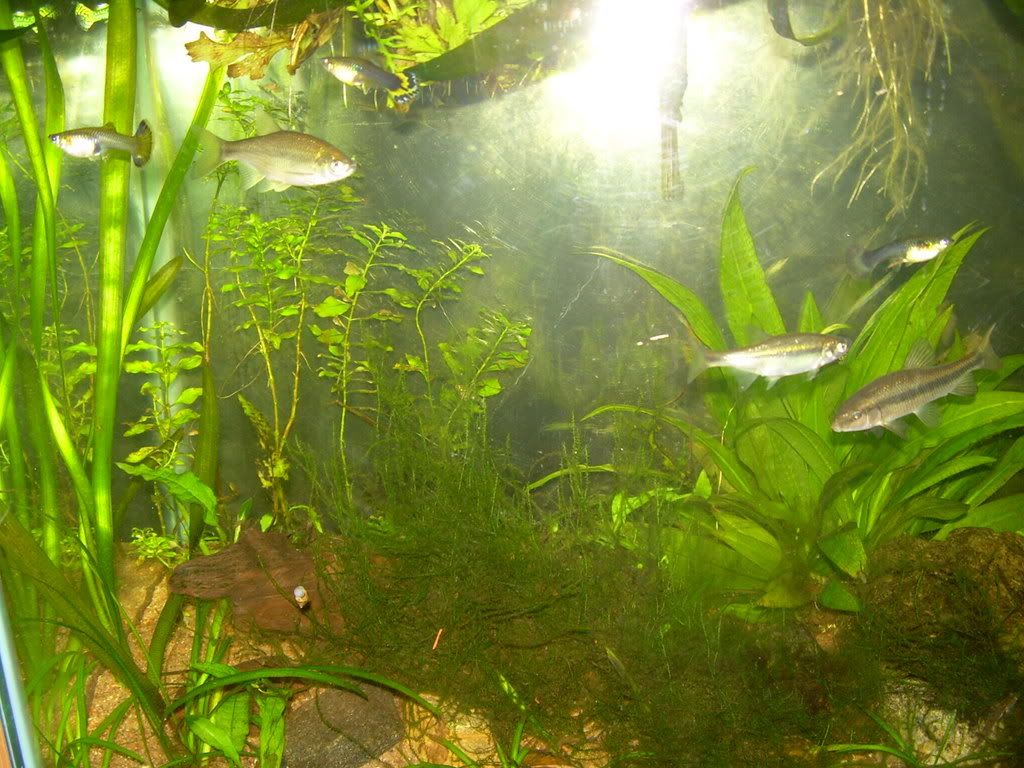 The 2nd Tank is a 45 Gallon Aquarium.
It contains:
2- Grass Pickerel
1- Smallmouth Bass
1- Rock Bass
1- Black Crappie
2- Yellow Perch
Numerous- feeders on the feeder side of the tank
1- Mudpuppy
Here is a shot with the feeder side more as the focus...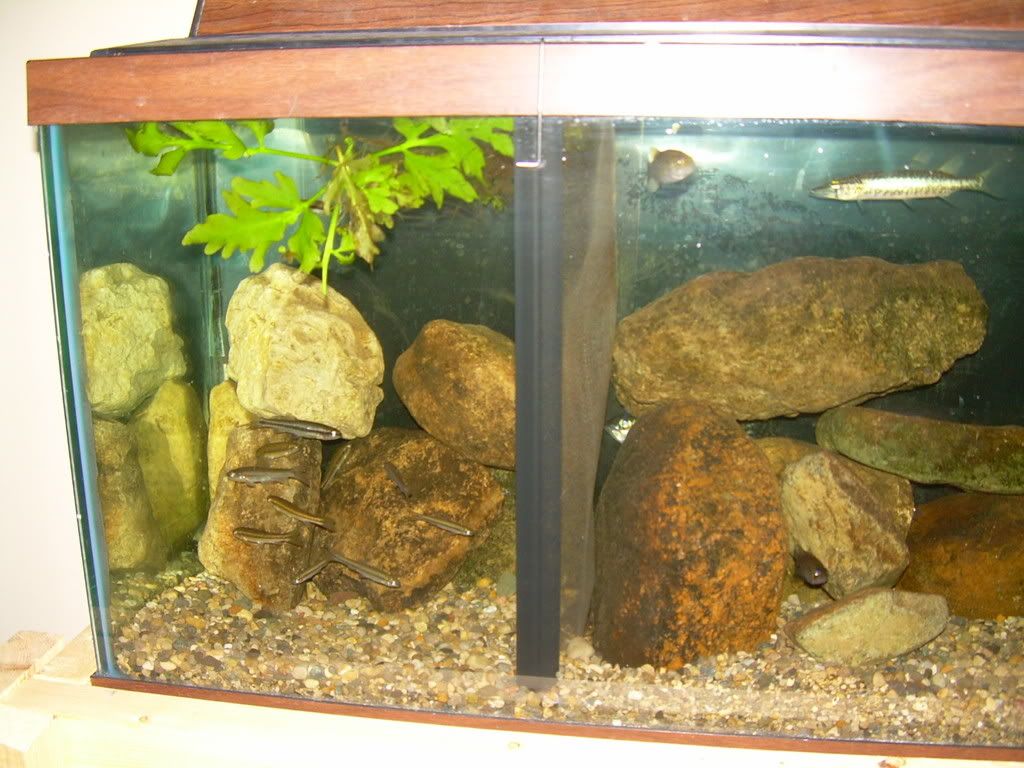 Please cast a vote on which tank you think is better. Please include some feedback on possible suggestions for bettering these tanks, and questions are welcomed too. Also put what you liked or didn't like about the tanks.
-sorry about the fuzziness of the pics, my camera isn't the best for this sort of thing.[list]