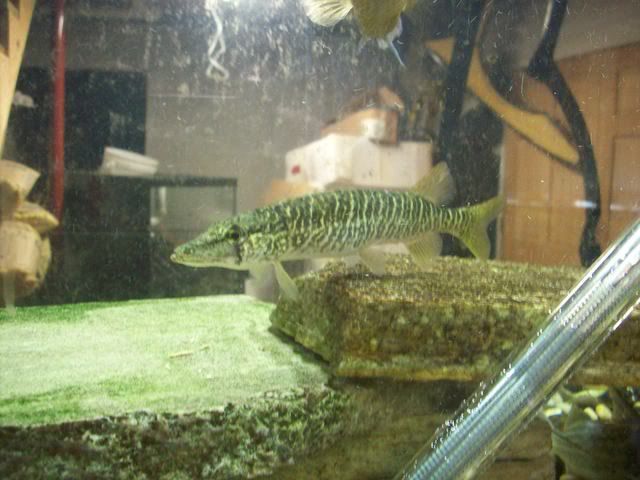 and this is what happens when they mistake your finger for food!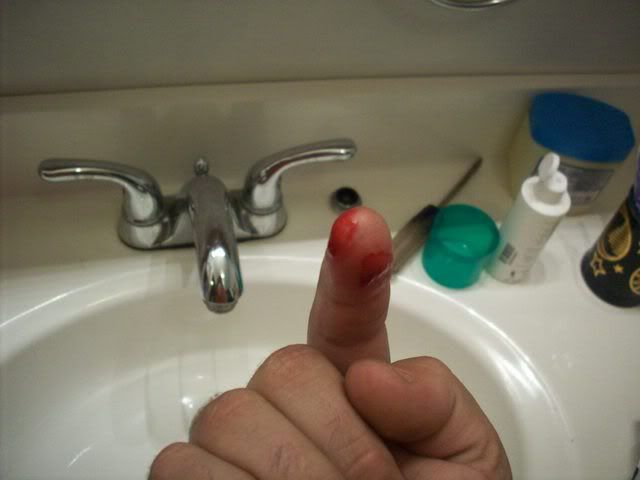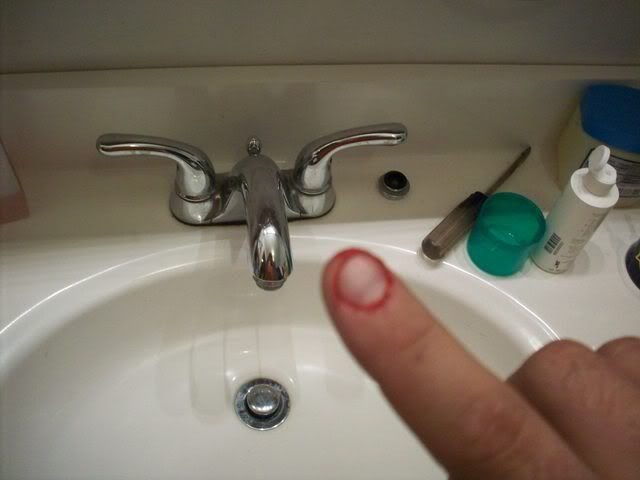 i got 4 of them from zimmermans last year, they were approx 2" long.
they are now around 8" long, and eat native feeder fish, goldfish, and earthworms, as well as human fingers!
there are still 3 of them in my tank, one died when he jumped out, since then i keep heavy vegatation at the top of the tank and its about 60% covered also.
in the tank there are:
3 grass pickerel.
4 longear sunfish
1 green sunfish
1 rock bass
2 pleco's
1 pimodela catfish
its a 125 gallon tank.
There is also a small mouth bass that will be moved out soon, its going into a friends 150 gallon tank to live with larger bluegills.
the small mouth ive had since it was 2" long, i got him on the new river and he was stuck in a shallow pool of water that was about to dry up (river was low) he had about 4" of water depth left, and about a 2 foot circle.
i have to say, im very happy with my zimmermans fish though.
matthew