Hello,
I was recently in Northwestern Ohio sampling a natural lake (one of the few in Ohio) with some forum members (farmertodd, schambers, among others). Among our catch in the new bag seine were some Sunfish sp. We pulled out a bigger Pumpkinseed for photos. After putting him in the photo tank and taking pictures, we started wondering whether or not this was a pure-bred at all. Looks to me like it's 90% a Pumpkinseed and 10% Green Sunfish or Bluegill. This natural lake has a population of Pumpkinseed, Bluegill, and presumably Green Sunfish.
Here's a shot of him: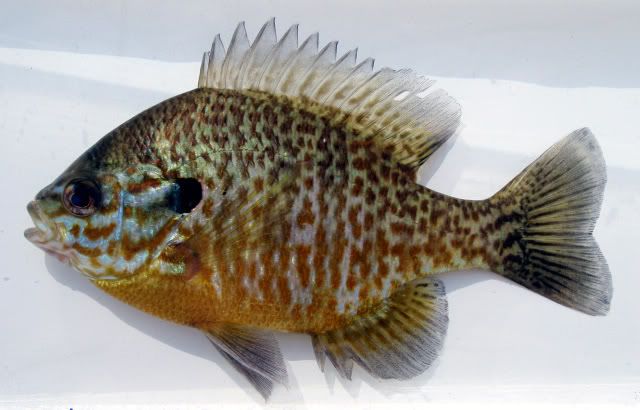 In that first shot there, the mouth seems too big...more becoming of a hybrid. Plus, the tell-tale red patch on the opercular flap wasn't visible.
Another shot of the same fish: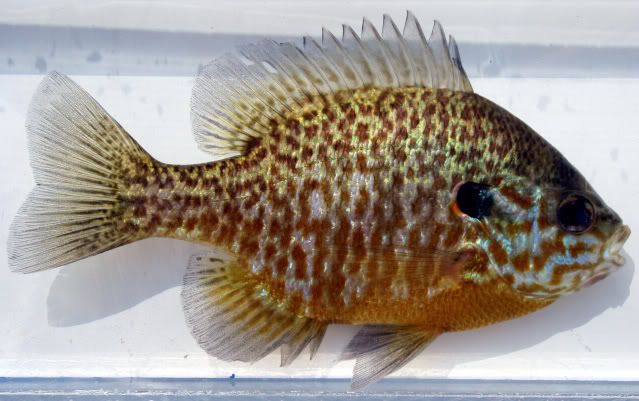 This shot makes him look more like a pure-bred Pumpkinseed. What do you guys think?