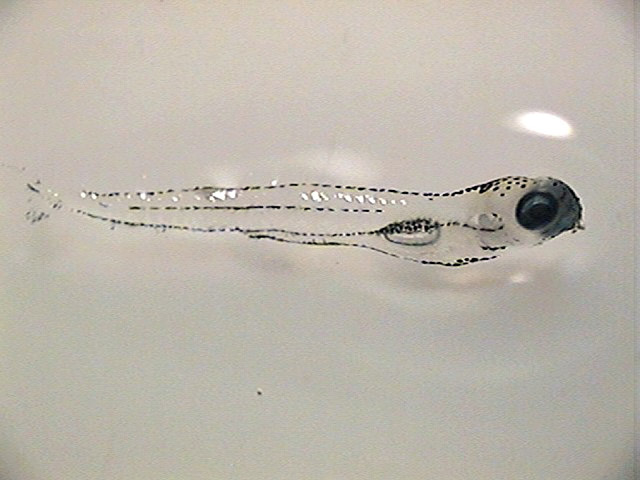 I received several bags of larval scarlet shiners,
Lythrurus fasciolaris
, from Phil Kukulski the other day in an Interstate hand-off. They're now in spawn-specific small aquaria, doing well eating an egg-yolk powder concocted by Phil. Several in one spawn were DOA, so I put them in 10% buffered formaldehyde. Above is a photo of one of them taken with a dissecting 'scope with a built-in digital camera. The magnification is 20X, and the fish is 5.9 mm long from snout tip to caudal tip. The fish was 22 days old. I plan to document larval growth in weekly intervals.