Missouri 2011
Bob Hrabik hosted a spring fish endeavor again this past year and what another wonderful time it was. Highlights from last year can be viewed
here
I didn't have to leave Bob's front yard to pull out my camera....nestled in the middle of the grand prairie at home, we don't have Spring Peepers. I get down to Missouri and there's a zillion in Bob's front yard.
The first morning, we started off driving through the back roads running down small headwaters trying to find Brook Darters (
Etheostoma burri
). We consistently hit waters that were a hair too big and were consequently swamped with Rainbow Darters. Many of these fish made us squint to determine
caeruleum
complex, or
spectabile
complex.
Konrad Schmidt, our host Bob Hrabik, and Ray Katula
After an entire afternoon of work, finally a payoff. The size of stream these creatures inhabit blows me away - can't imagine these hold water in summer.
Brook Darter (
Etheostoma burri
)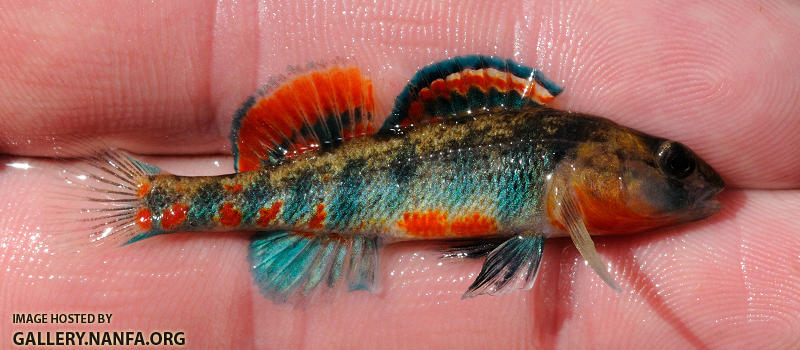 That evening we pulled up to our hotel, made acquainted and drove to the edge of town to see if we couldn't scrap up a few Missouri Saddles before dark. That was a negative, but we very much enjoyed the cooling temperatures, good company, and stunning colors all around us.
Ozark Minnow (
Notropis nubilus
)
The next morning we headed down stream a bit to the next access - not really what we were after but how pretty. We picked up the next crossing even further downstream where we finally received a single glimmer of Saddles.

Picture 6498.jpg
220.26KB
3 downloads
We worked and worked most of the morning til almost exhaustion which yielded only a couple in this upstream limit of their habitat.
After lunch we darted off to the roaring waters of the west to locate our
Nothonotus
friends, the Yoke Darter (
Etheostoma juliae
). After a winding decline down what us flatlanders would call a mountain, we came to a huge river access. First kick seine about ripped my arms off. I'm unsure how any seine lead line could be grounded in that kind of turbulence but to our surprise, a beautiful Yoke and much more.
Checkered Madtom (
Noturus flavater
)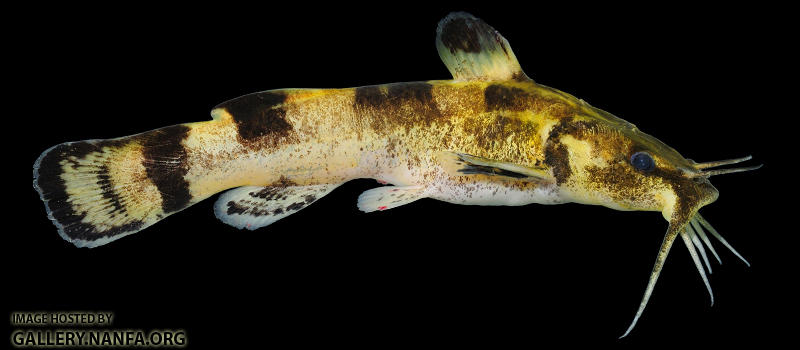 Bob making a specimen of himself


Picture 6361.jpg
255.66KB
1 downloads
Edited by natureman187, 16 September 2011 - 06:18 PM.