Hello Burbot!
I'd love to visit your part of Canada and see your amazing fishes. Here are a few introductory blackfish photos to share, for starters.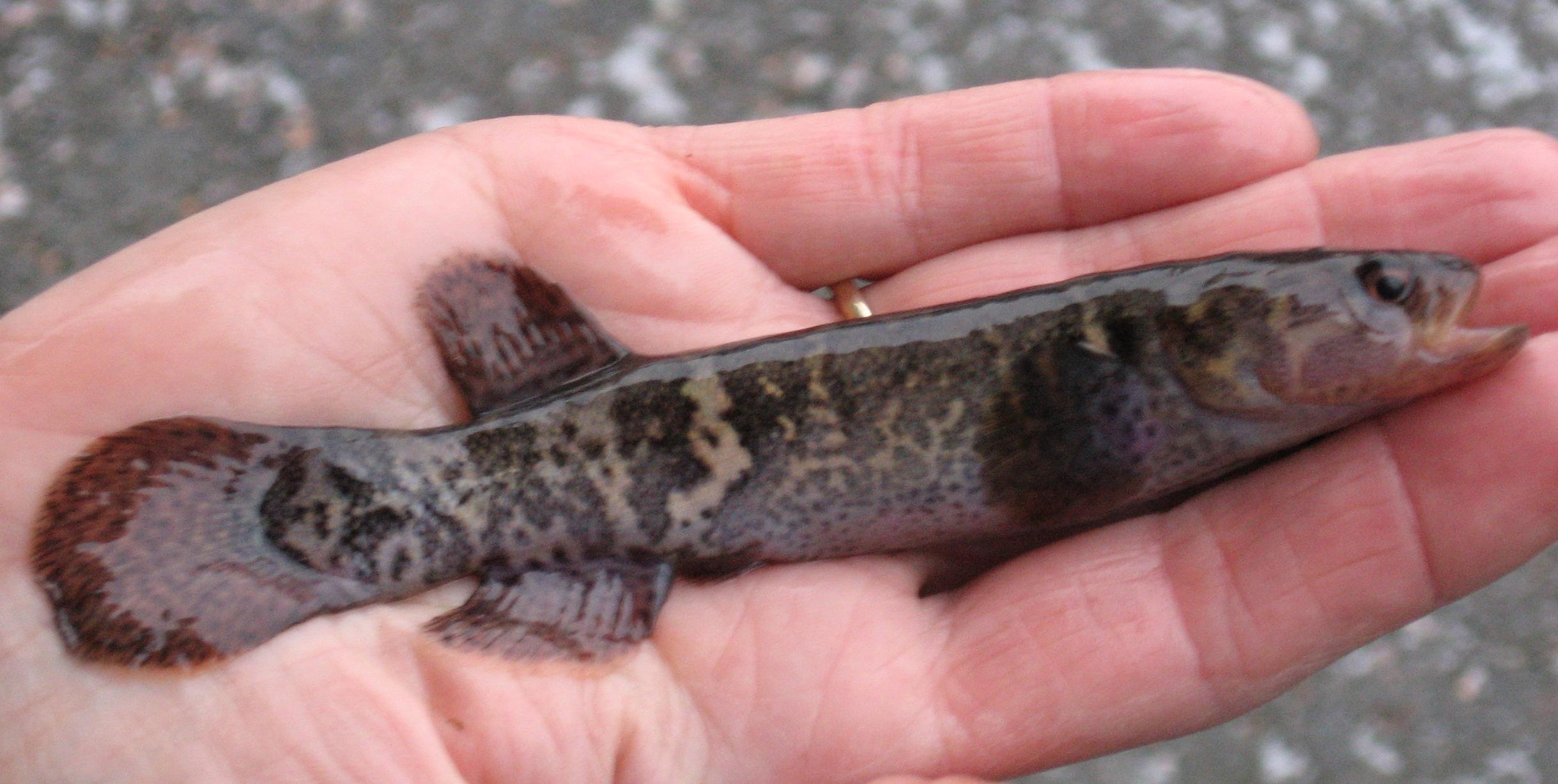 This Alaska blackfish is about 11 cm TL (total length). Blackfish from the Anchorage area average about 10-14 cm in length, although a record 33 cm fish was reported in Anchorage. All our area blackfish are introduced; native specimens are found in Western Alaska. Note the distinctive side patterning--a very beautiful little fish!
Note the tiny pelvic fin with only 3 rays. Also note the broad pectorals used for paddling, and giving the name "pectoralis." "Dallia" is for Dr. W.H. Dall, a naturalist for the Alaska Telegraph Expedition. Alaska blackfish are like northern pike (both belong to Esociformes), having rearward-placed dorsal and anal fins.
-Dona in Alaska
Edited by FishofSchool, 04 January 2010 - 02:59 PM.