This effort is resuming.  Methodology now better enabling more likely fertilization.  Recognizing behaviors indicating spawning imminent now easy.
Overall setup.
[/URL]">http://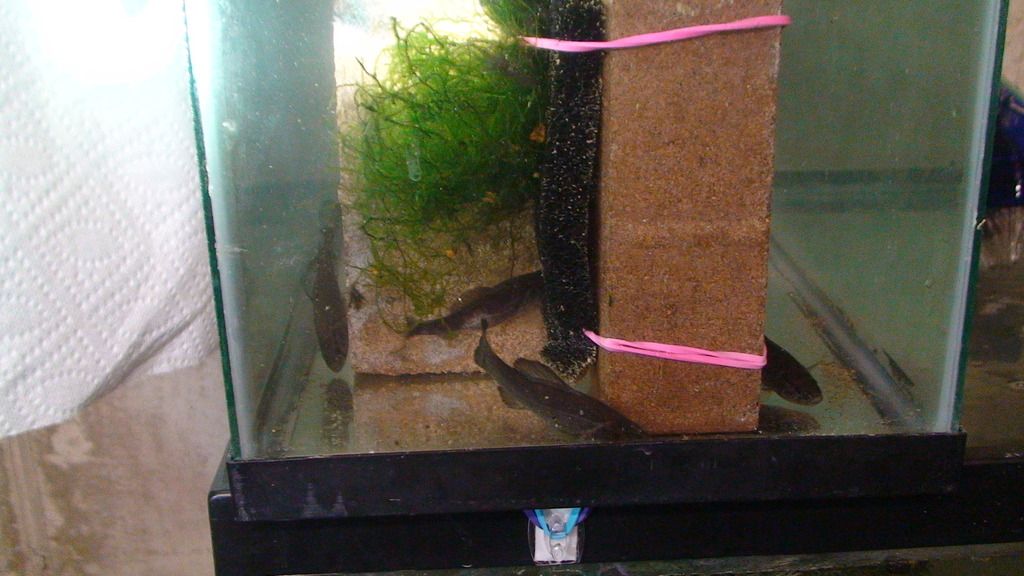 Male and female coordinating signals and lining up to spew.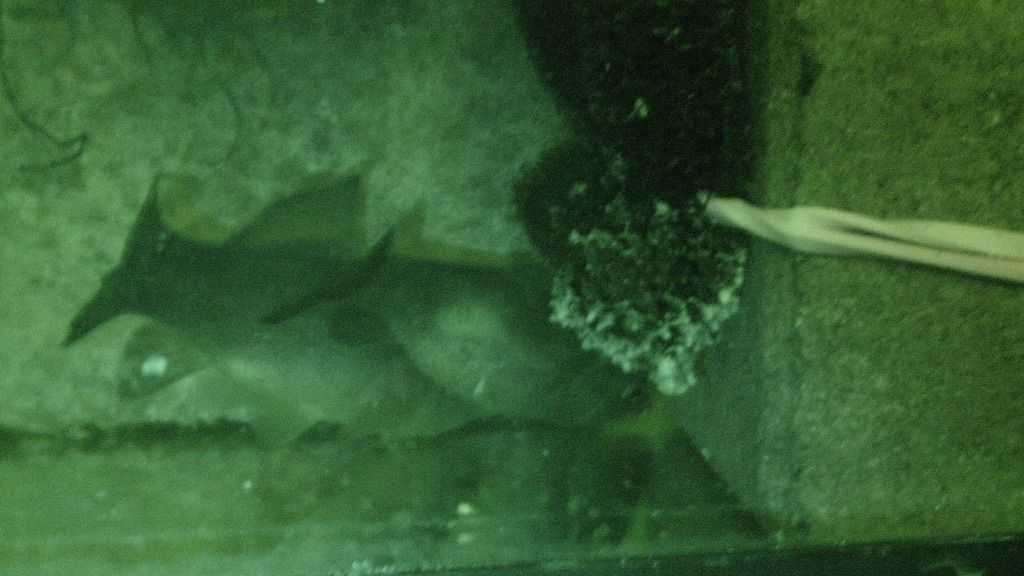 A pile of eggs in corner behind crevice the fish spewed into.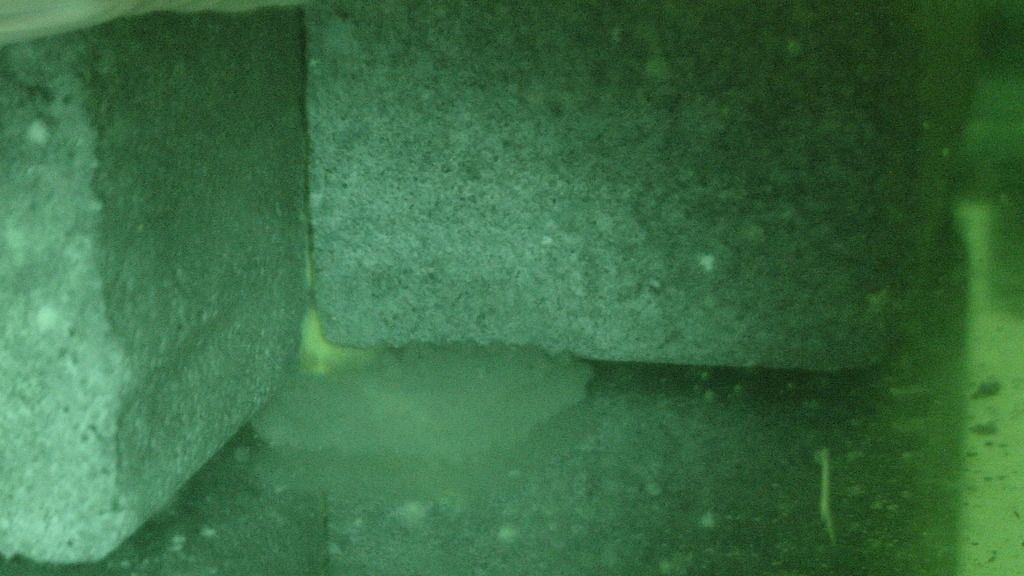 Most of clutch I was able to remove by siphing pile above.  Probably a similar number of embryos were spewed into the fibrous materials attached to brick.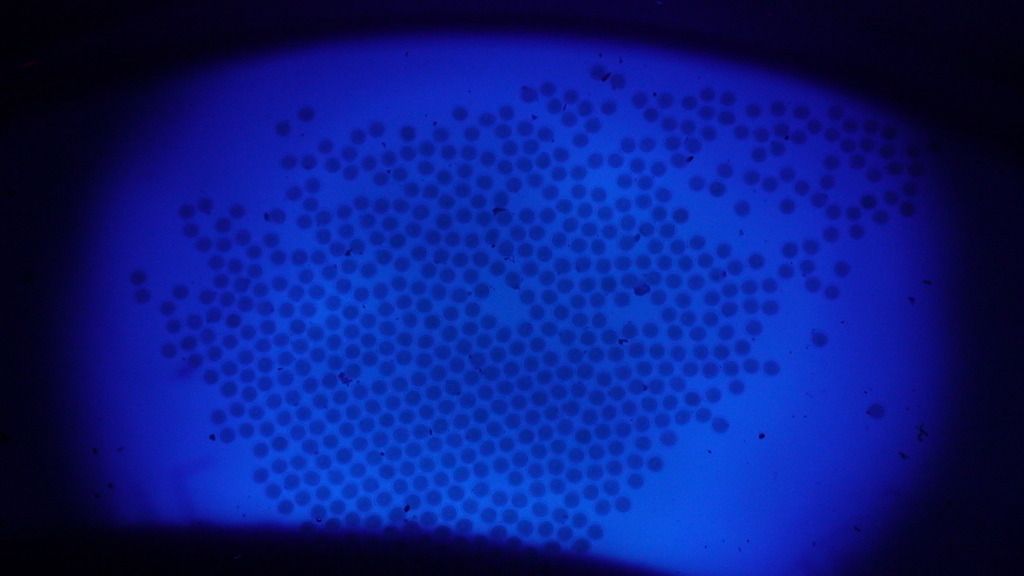 Embryos will be incubated in blue buckets as shown.  Best is water kept shallow.  Tomorrow brood will be split into petri dishes.  Hatch percentage important this round because I will attempt to rear these guys in mass.