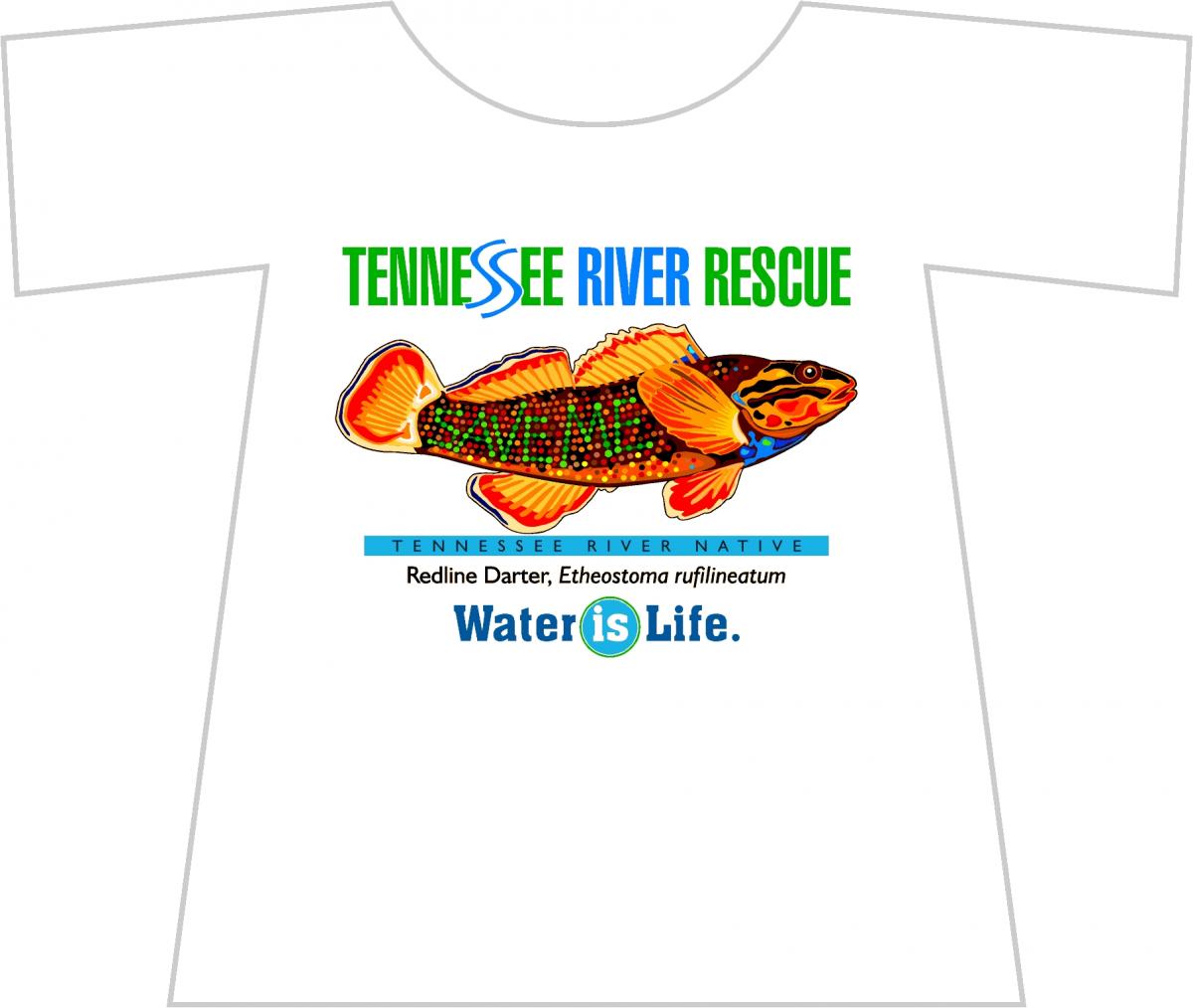 The 24th annual event is occuring Saturday at 21 different sites reaching the Mighty T.
I will be seining local natives for a little show and tell at the Camp Jordan site on West Chickamauga Creek which soon joins South Chickamauga creek. I have a list of things to take along for the Fish Show & Tell from 11 to 3. We want to let folks know what they are rescueing! Over 900 shirts were printed for the volunteers, and i had the honor of designing this year's shirt. Of course i choose one of my favorite Tennessee Natives to represent... the Lite-Brite Indian Corn Darter, a Nothonotus Var., for this year's honor.
Come help us and be appropiatly attired both before and soon afterwards.