Not sure if any of my fathead minnows are left but at least 7 frogs are now in the pond along with tadpoles. I believe the big frog is back in the pond after leaving. All the other frogs are small. Plant is parrots feather. Funny thing is I live in uplands away from any water frog marsh or stream.
Here is a pic from today: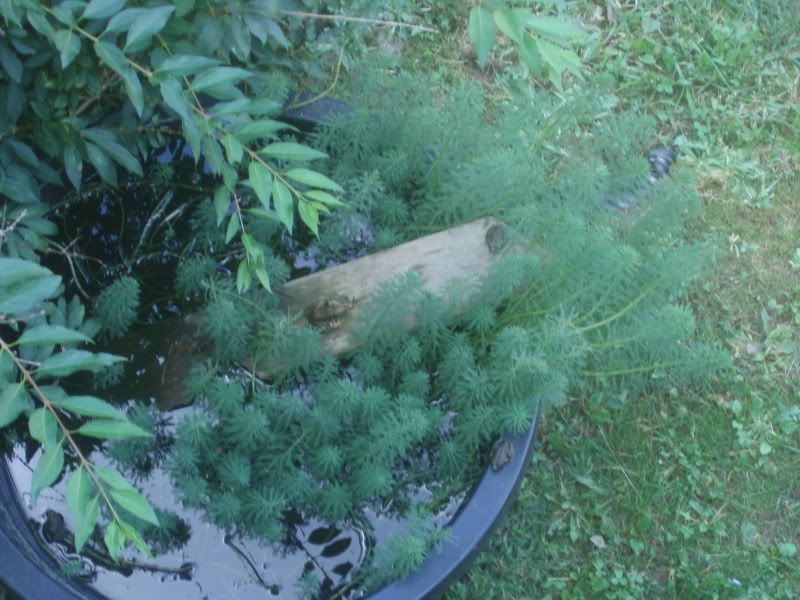 Edited by Gambusia, 15 September 2010 - 02:00 PM.