This is my new fishing kit. I've just put it together, and I'm looking for opinions as to anything I might need to add. I'd prefer to keep it from being too full, otherwise I'll scatter things around every time I open the box, but I'm not sure if I need anything else. 
I'm currently rearranging this a bit to give me more space. 
I currently have: 
Hooks: Three ultra-tiny (neon tetra sized), three tiny (baby sunfish sized), three very small (juvenile sunfish sized), two small (perfect for juvie to large sunfish), four large hooks for bigger stuff. All are barbless or have flattened barbs.
Foam bobber trimmed down to fit
Large, heavy weight
About two dozen teeny weights
Four larger weights
Four of those little things you use to connect snells to the line
A grubworm bait
A shrimp-like shard of bait rubber
A shiny piece off a large lure (the little flippy bit that attracts big fish closer)
A small clamp for random uses 
A pair of tiny scissors
Fishing line wrapped around a piece of a plastic brace
A pair of strong tweezers that double as mini pliers
Card with my name, phone number, and e-mail address in case I lose this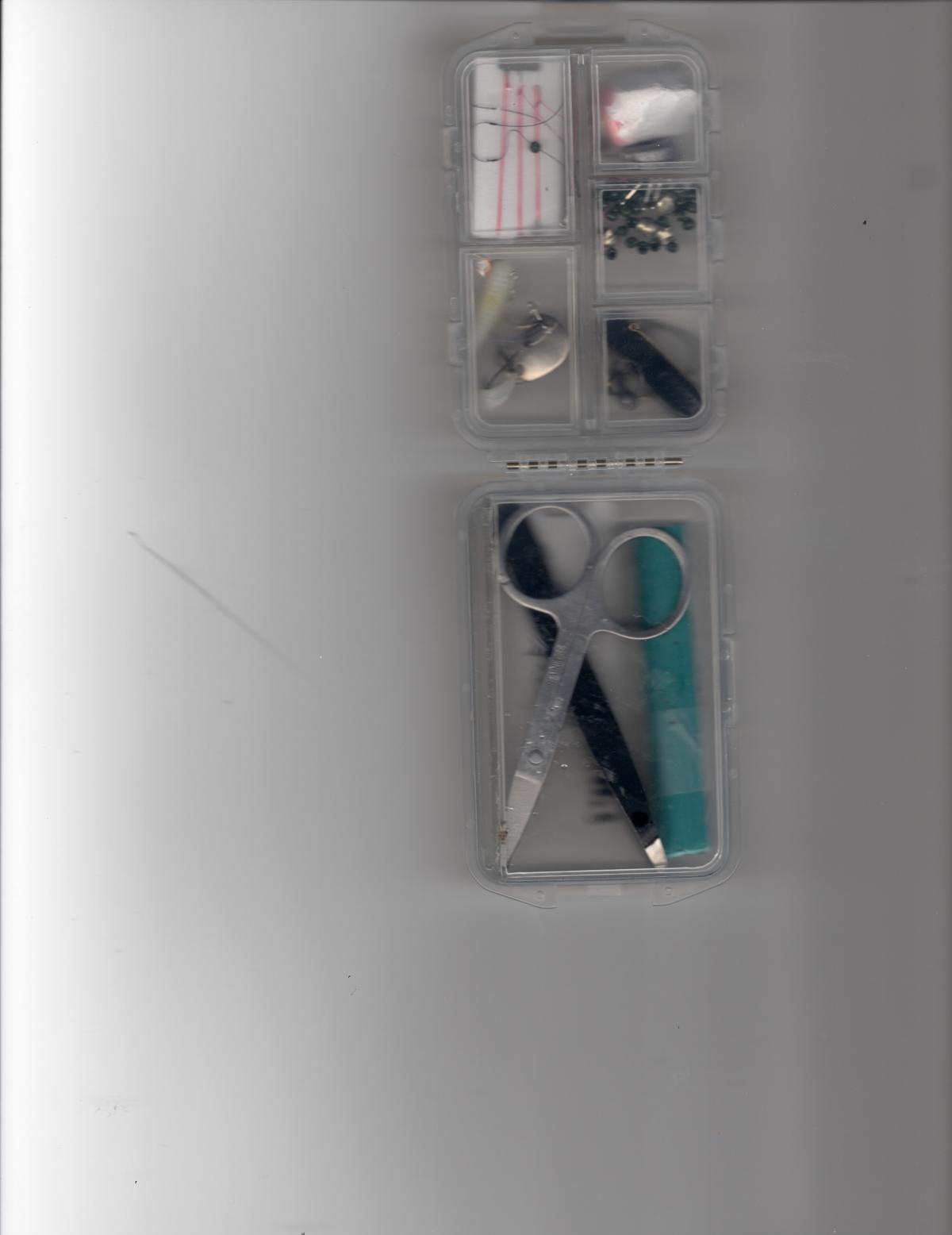 Basically everything but the rod and reel. Fits in my pocket and weighs probably less than five ounces. 
Any suggestions? Perhaps a small fish-like lure for hunters? Anyone have an example of one? 
Maybe a fly or two that look like large bugs? I have a target in mind: bass. Many of the rivers and lakes around here have bass, but I've never managed to catch one. I saw someone catch a baby on a piece of worm earlier today, but that's it. What sort of artificial bait is small and would have a decent chance of catching a bass? It doesn't have to be a big one, I'd just like to be able to cover all my bases and have something for the picky predators. 
Edited by Betta132, 05 April 2015 - 07:25 PM.