Erin and I had a seat o' the pants, last minute day trip to Pickens and Oconee Counties yesterday. The day got off to a goofy start when we realized the Clemson v. Carolina game was in Clemson and not Columbia. It was of note because Erin wanted to check out a spot in the Clemson Experimental Forest we had been to some time ago. So, after some minor game day traffic delays (it was still 8 hours till kick off) we got through Clemson. Managed to miss the turn to CEF twice, and then realized it didn't really matter because the forest was closed to vehicle traffic. Unless your vehicle was a horse. Or a mountain bike. So we guessed at directions for a while, found a lake to explore, but whose highlight turned out to be a half submerged, recently dead deer. Eventually we found our way up to one of our favorite spots, the Chattooga River in the mountains on the SC/GA border. The drought was very much in evidence. I have never seen the river lower. Our fave swimming hole, while still swift, was very wadeable. Places I had seined/dipnetted in early August of this year were very high and dry. Made a few half-hearted casts with a small spinner and caught what I expected; nothing.
But the very low water allowed me to work the river a little more thoroughly than in the past, and I was happy to find many smallish, but healthy fish. Found a few nice Turquoise Darters, a couple Mottled Sculpin, some young chubs, a couple definite Blueheads but maybe a River mixed in; Longnose Dace, y.o.y. Yellowfin Shiners, and a couple Darned Ifiknows. The highlight in the finny parade was my first Warpaint Shiner! We only had an hour or so to play, goof off, and photo before dark started to set in and we had to schlepp back through prime time Clemson game traffic, but it was a really good day. My usual lame photos follow...

The droughted Chattooga...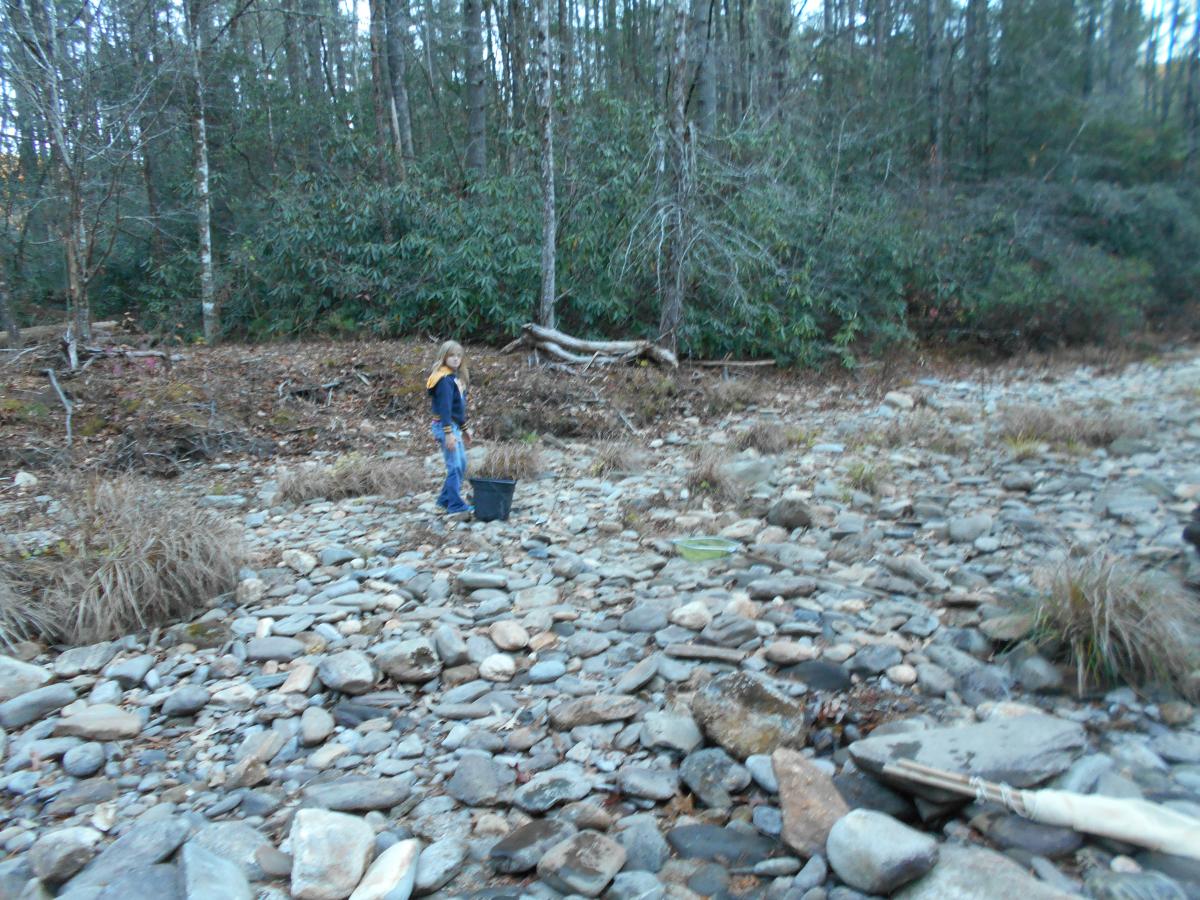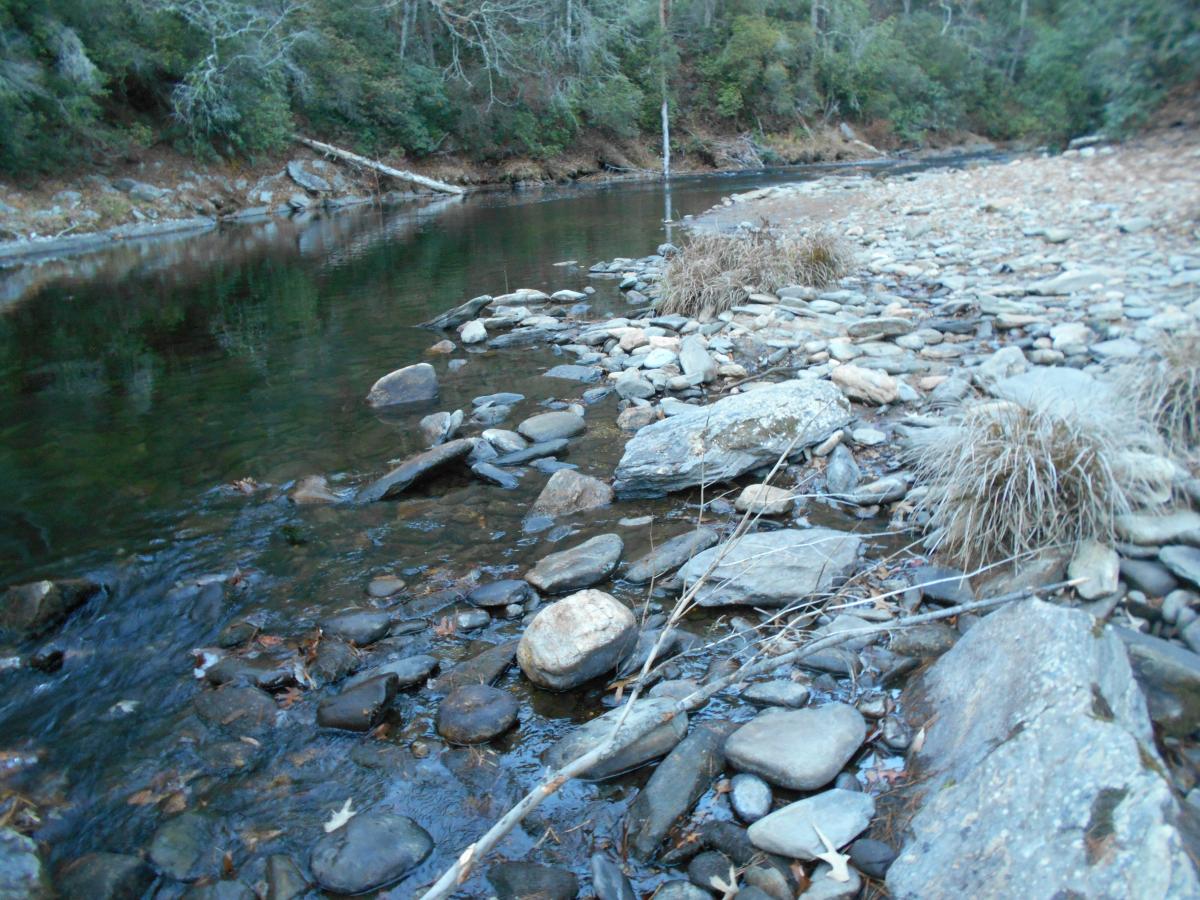 A fairly causal look at the steeper shore (Georgia side)will reveal the more usual water line for late summer through mid-fall. The flatter, rocky side (SC side) also shows the lower water level. The grass tussocks are usually in water. These pics are from just above the swimming hole.
Some new friends...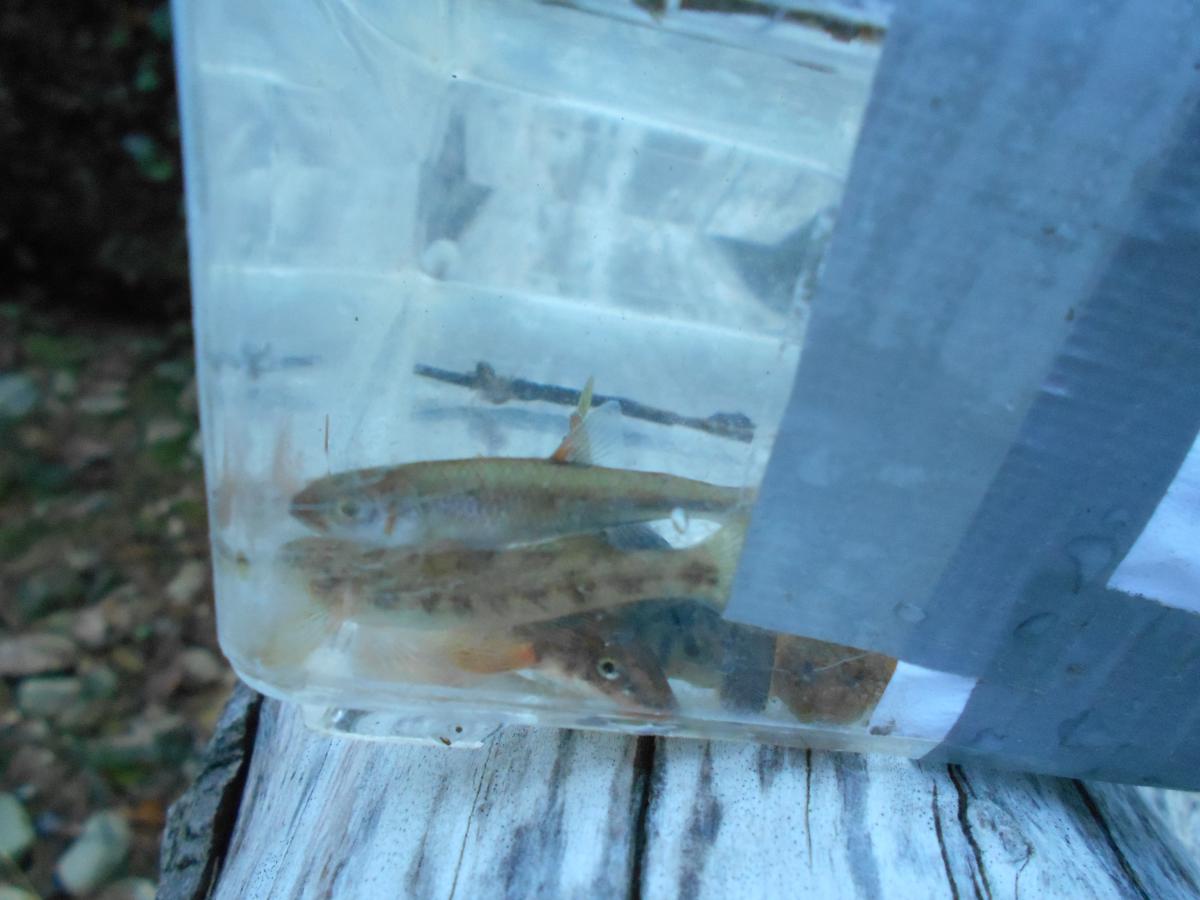 Warpaint! Even though the last pic is horrible for clarity, it's the only one that hints at the paradoxical brilliance of its subtle blue/purple/silver hues when it left the water.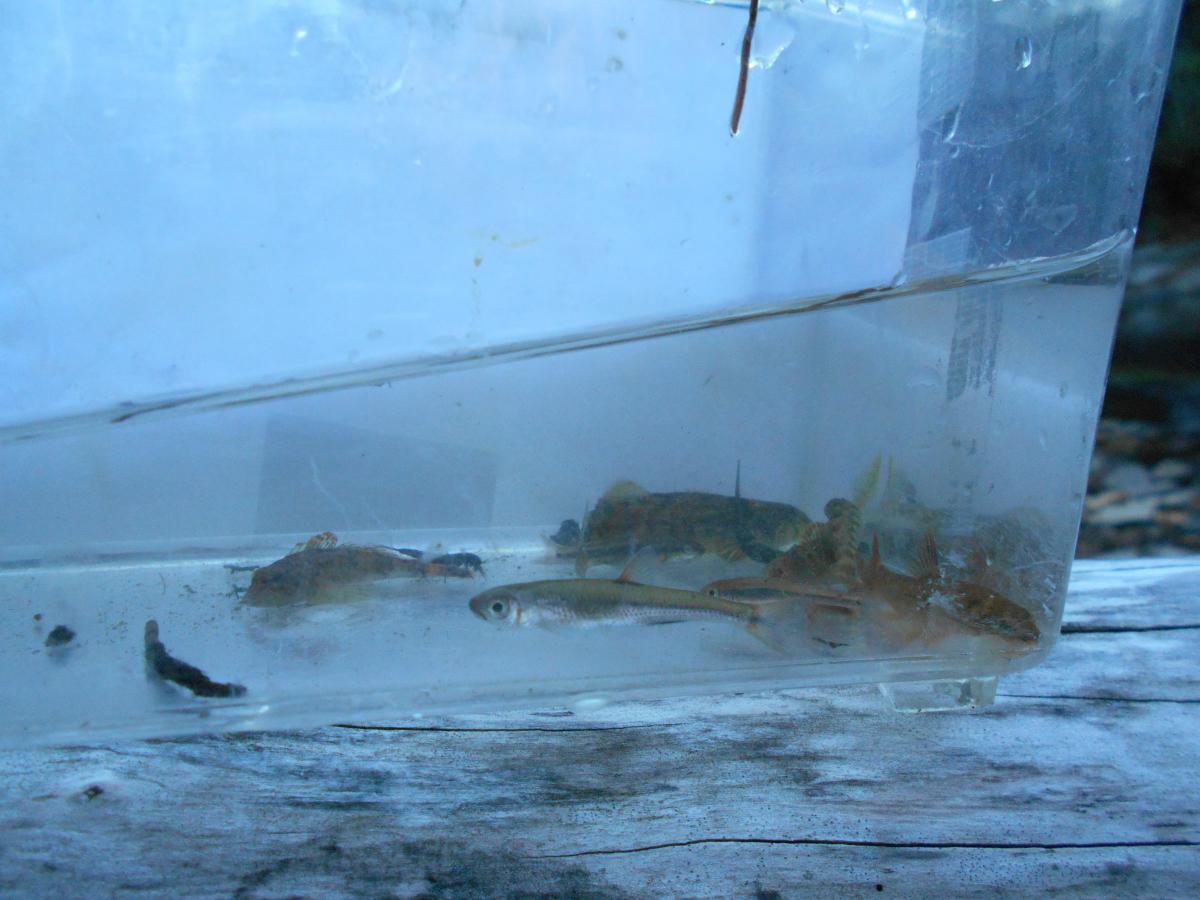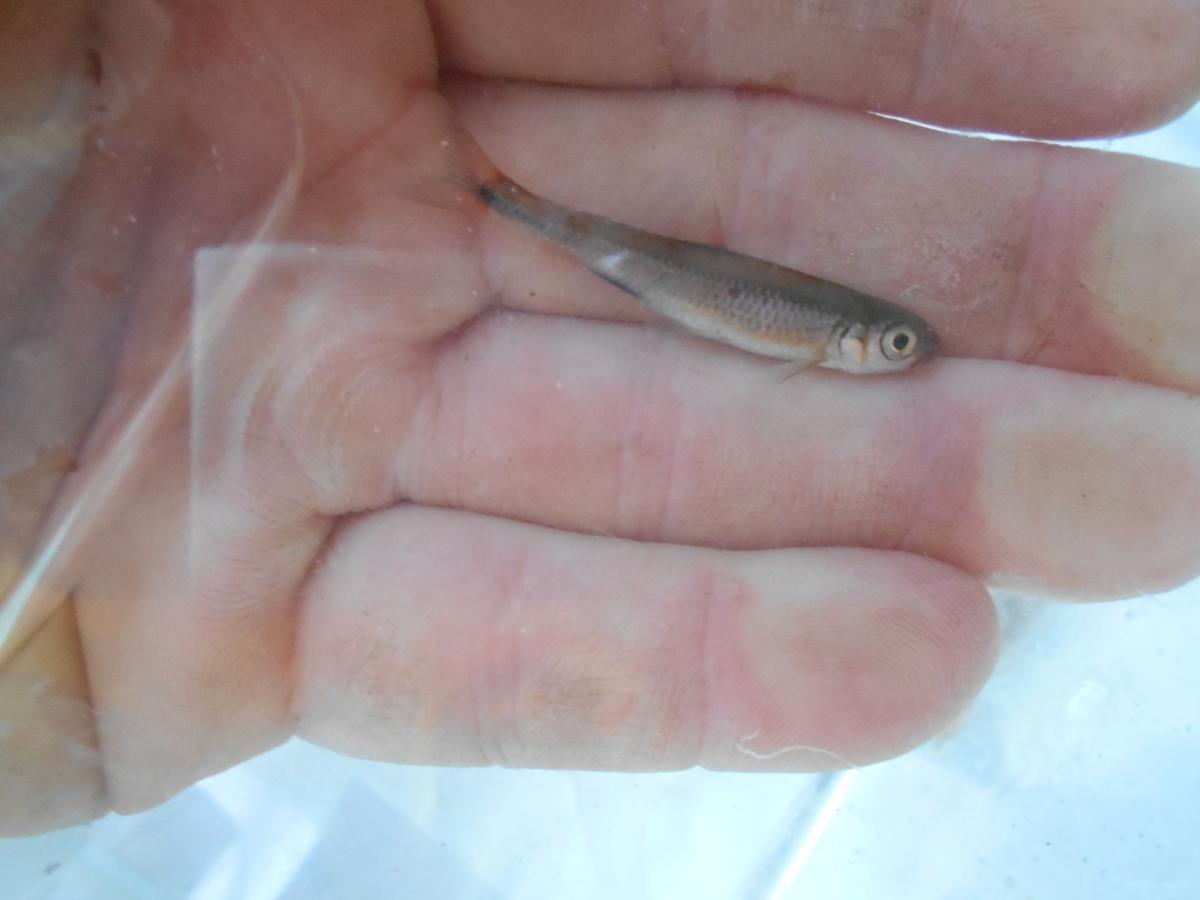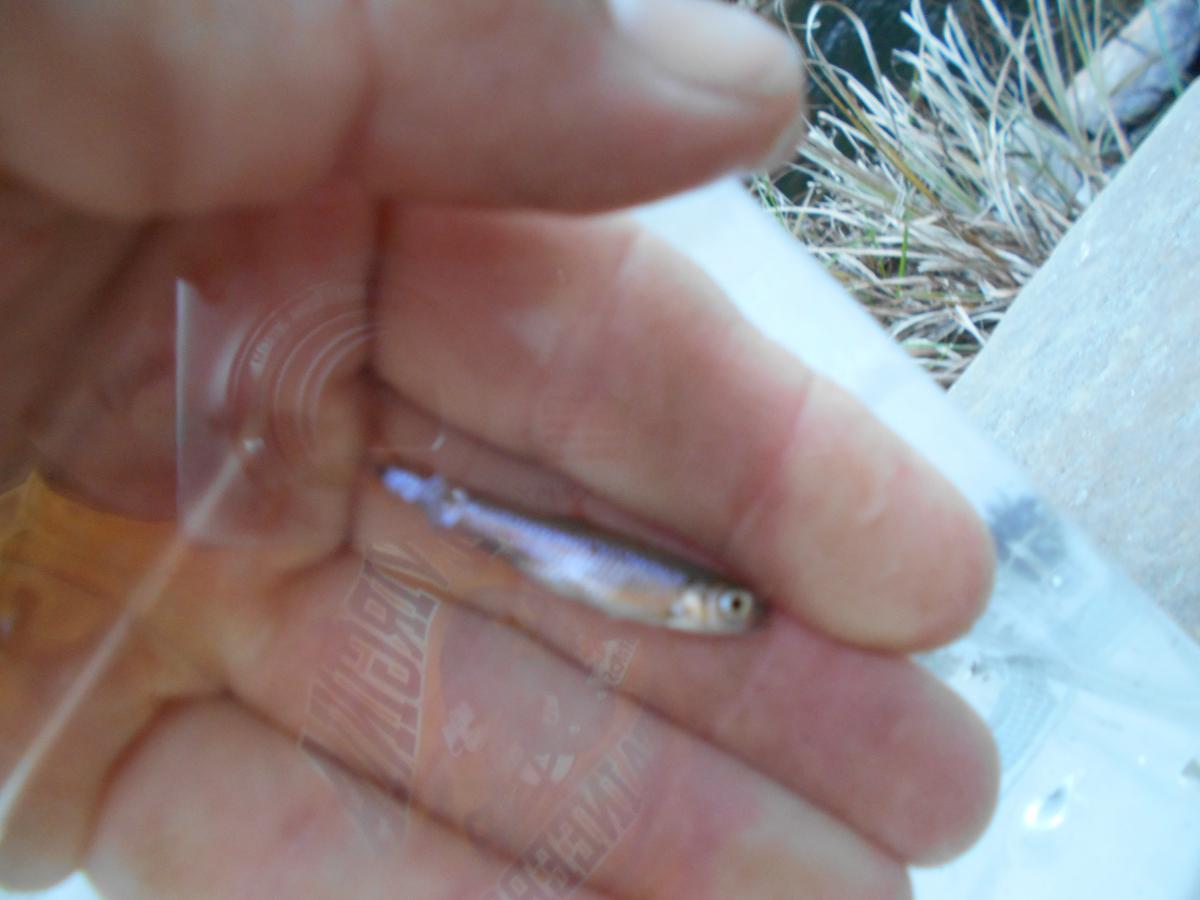 The Longnosed Dace in these parts have beautiful orange color all year round, not just in the fall.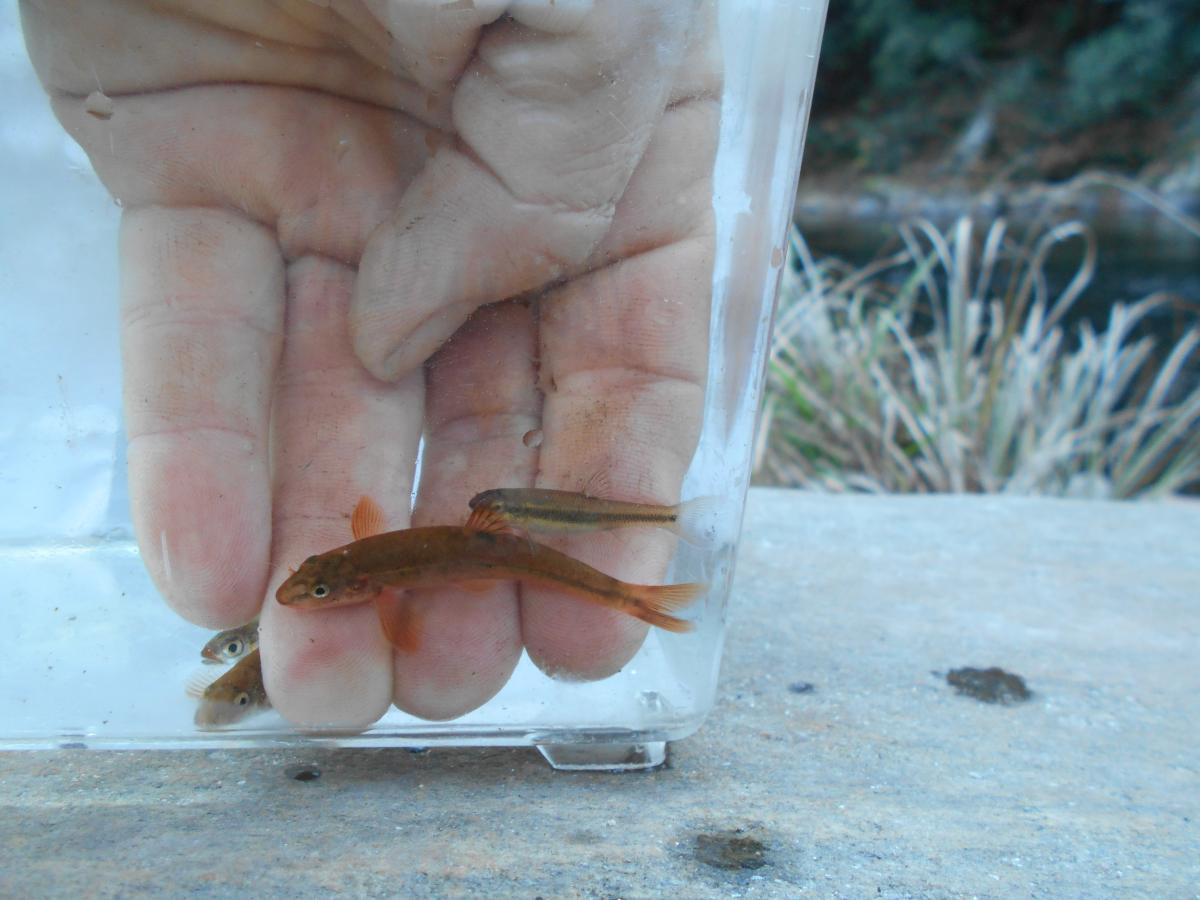 Always love to find me some sculpins!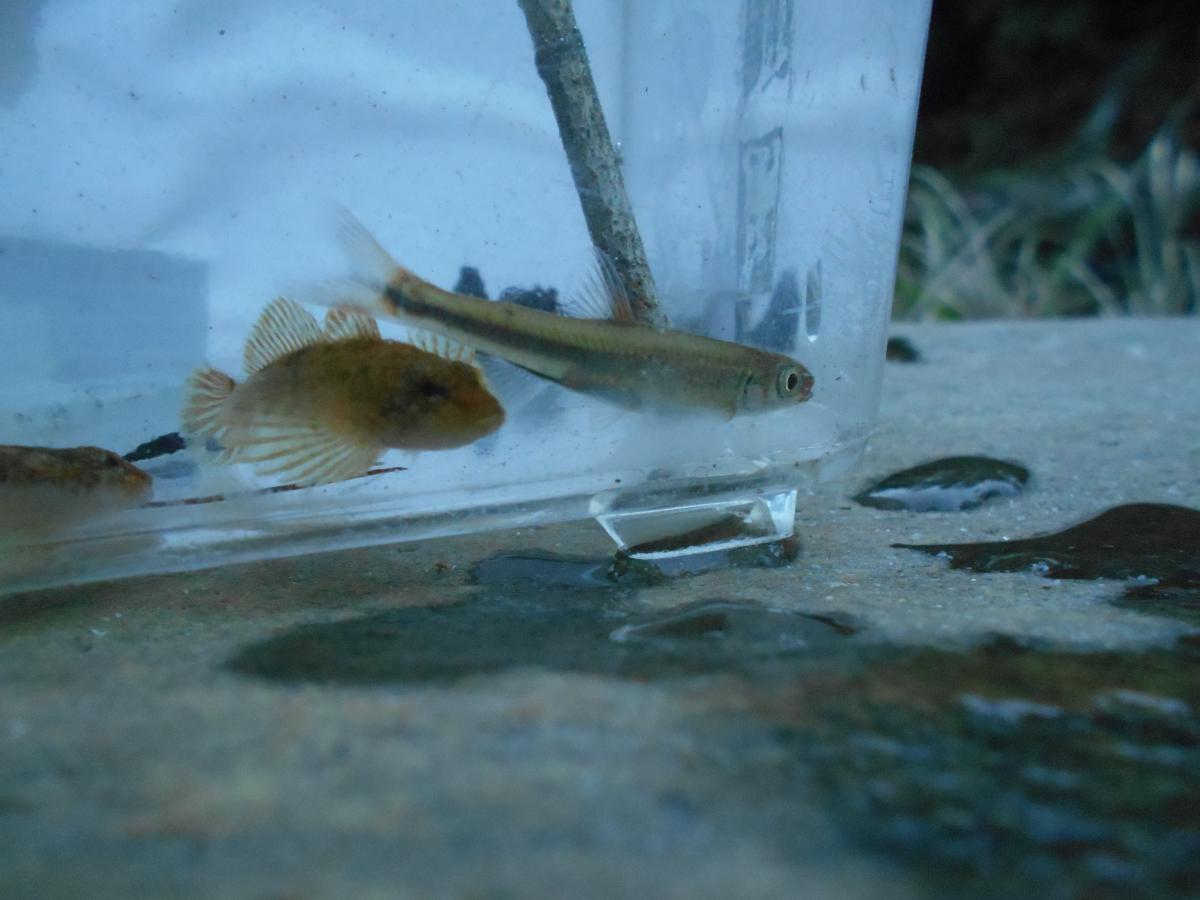 Help me out on this guy, please. The same fish but it looks all chub in one photo and all dace in the other...