Cherokee National Forest Snorkel Trips 2016
June 18 with the Georgia Conservancy Group.
First session of the year.  It was nice seeing the Conasauga again after a long Winter and having Ed, Jeremy and Dave along was a bonus.  And the Georgia Folks are a motivated, interested, eager group of participants.  Afterwards Ed and i camped quiet under a full moon as the whipperwill called throughout the night.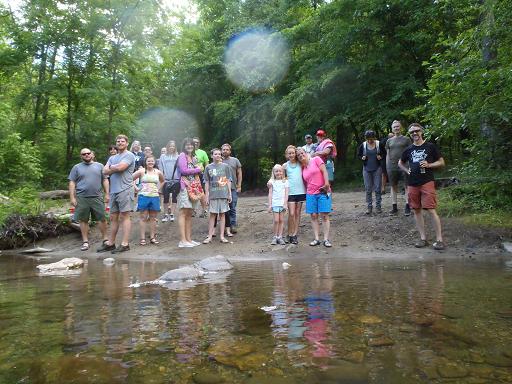 Early Morning.  Clear Water.  Eager Georgia Conservancy Members.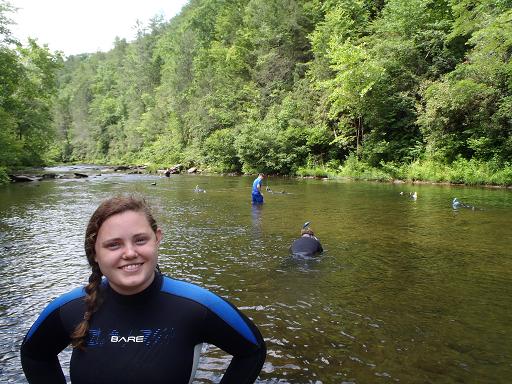 Lifeguard Amanda.  Looking upriver beyond the riffle run.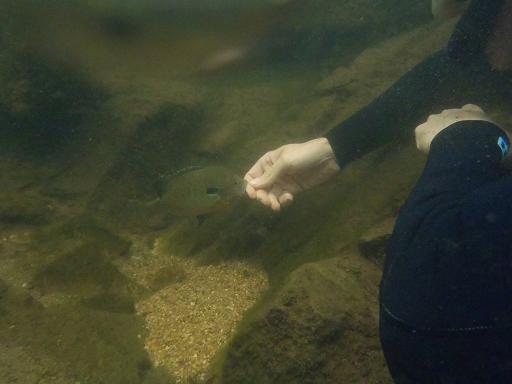 The Robin bites hard.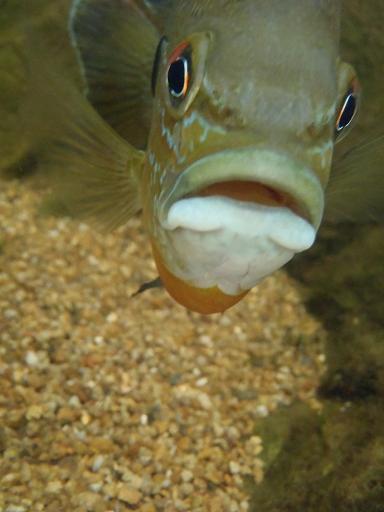 He means business, so you best beware.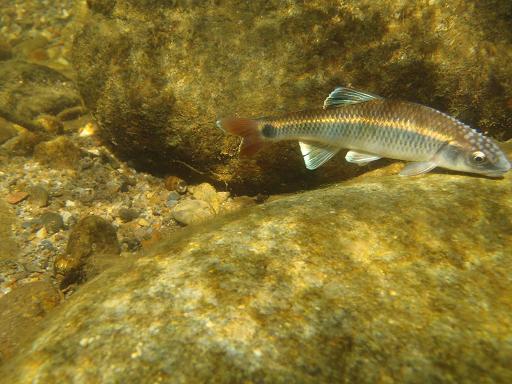 Tuberculed Alabama Shiner.  Kings here in Tennessee.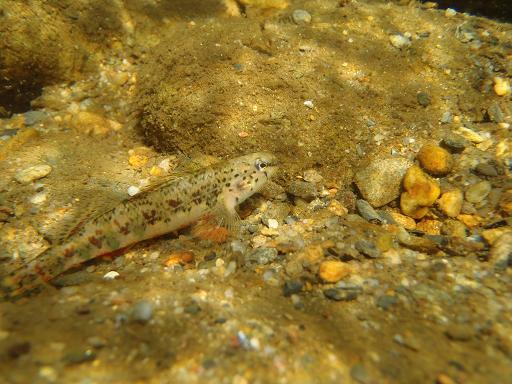 Another Holiday awaits.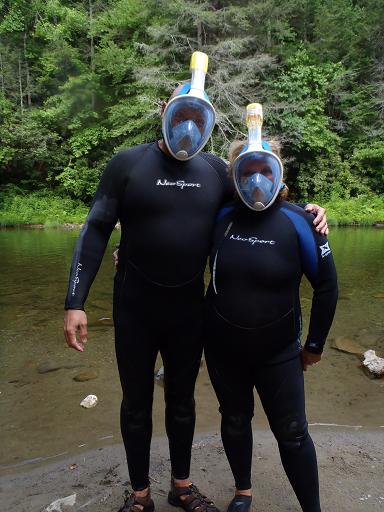 Arrived for a weekend visit from a place far away.  I forgot to ask them where exactly they were from, who they represented and how the air was here.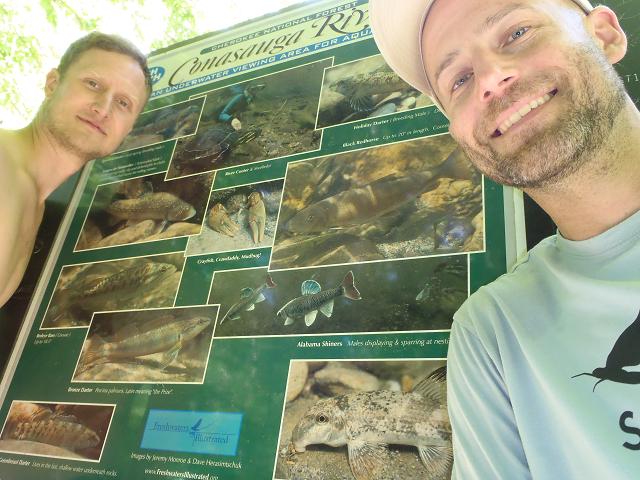 The Freshwater Boys.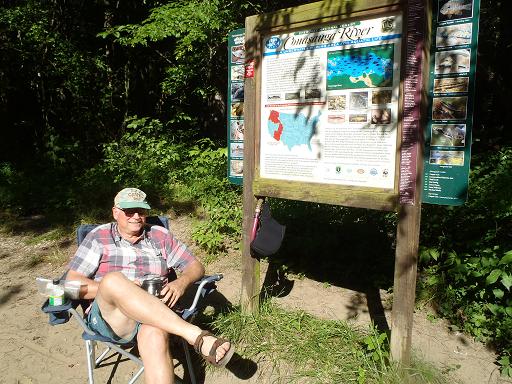 Lazy Ed.