Went to a favorite spot of mine, the Little River at Calhoun Mill in McCormick County. I have become fairly certain that darters migrate around/through their streams quite a bit, and today's visit reinforced that idea. This location has a stretch I like that has three different microhabitats in it. On the east is a shallow side channel, it is shaded, and gets its water in part from a deeper part of the pond above the dam. Consequently the water is often noticeably cooler here than in the main channel, which though much deeper, gets its water from the upper pond waters which come over the spillway. Farthest west in the stream are proper shoals, which the water courses or meanders through, depending on water level. There was dormant aquatic and emergent vegetation in all three areas, but the highest amount of it was in the interface of the shoal and main channel areas. Today most fish were found in the shoal/main channel border. The largest darters were in faster water, but most were in the aforementioned zone.
The site. This is the main channel and the shoals. I could probably add a fourth microclimate, the main channel has a shoulder (in the picture's foreground) that is a warmer, deeper version of the side channel, really. (Side channel not seen in this shot.)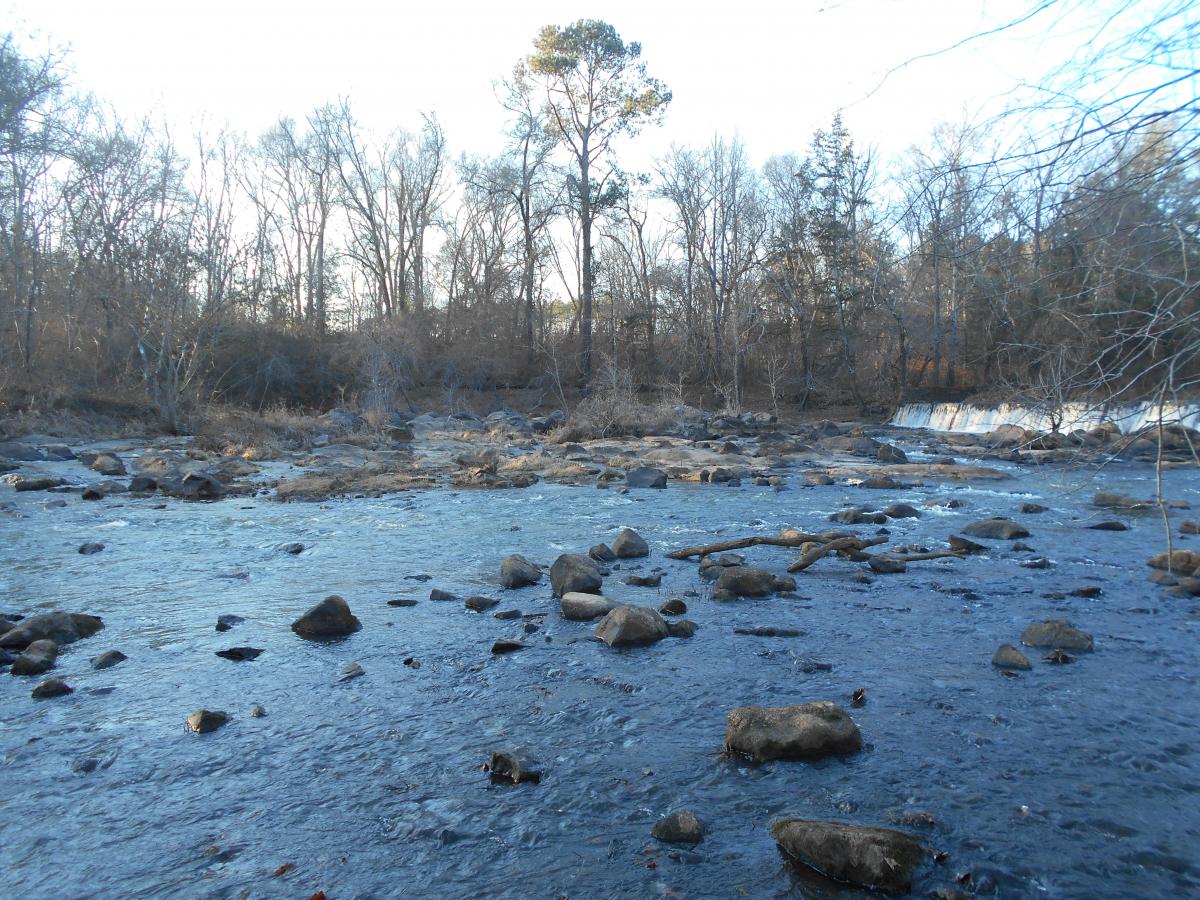 The biggest Christmas Darter of the day. He was in fast water, unlike the rest of the Etheostoma hopkinsi I caught (females and smaller males) who were in the slower, comparatively warmer shoal area.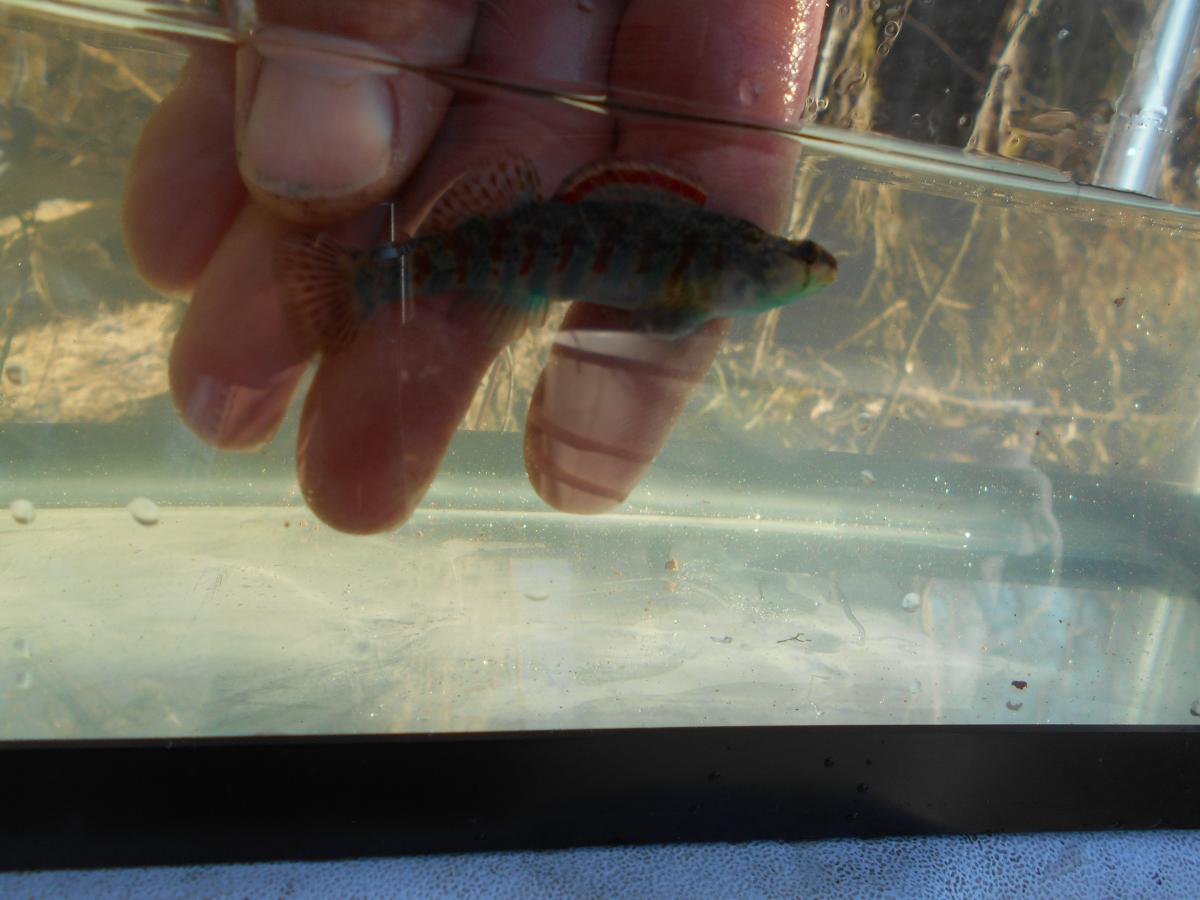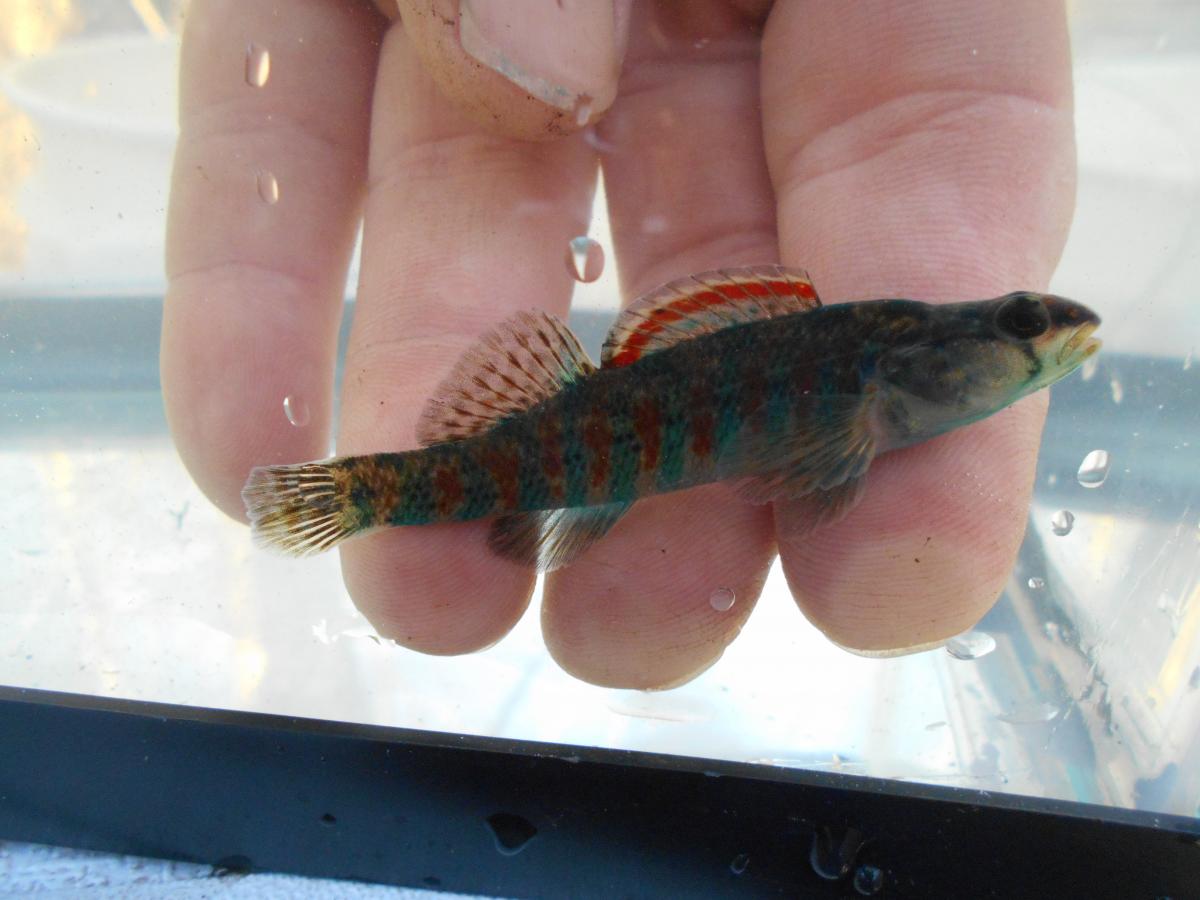 Caught the cutest bullhead. Based on barbel colors, I'm going with Flat Bullhead and not Snail. Like the big darter above, he came from fast water in the main channel.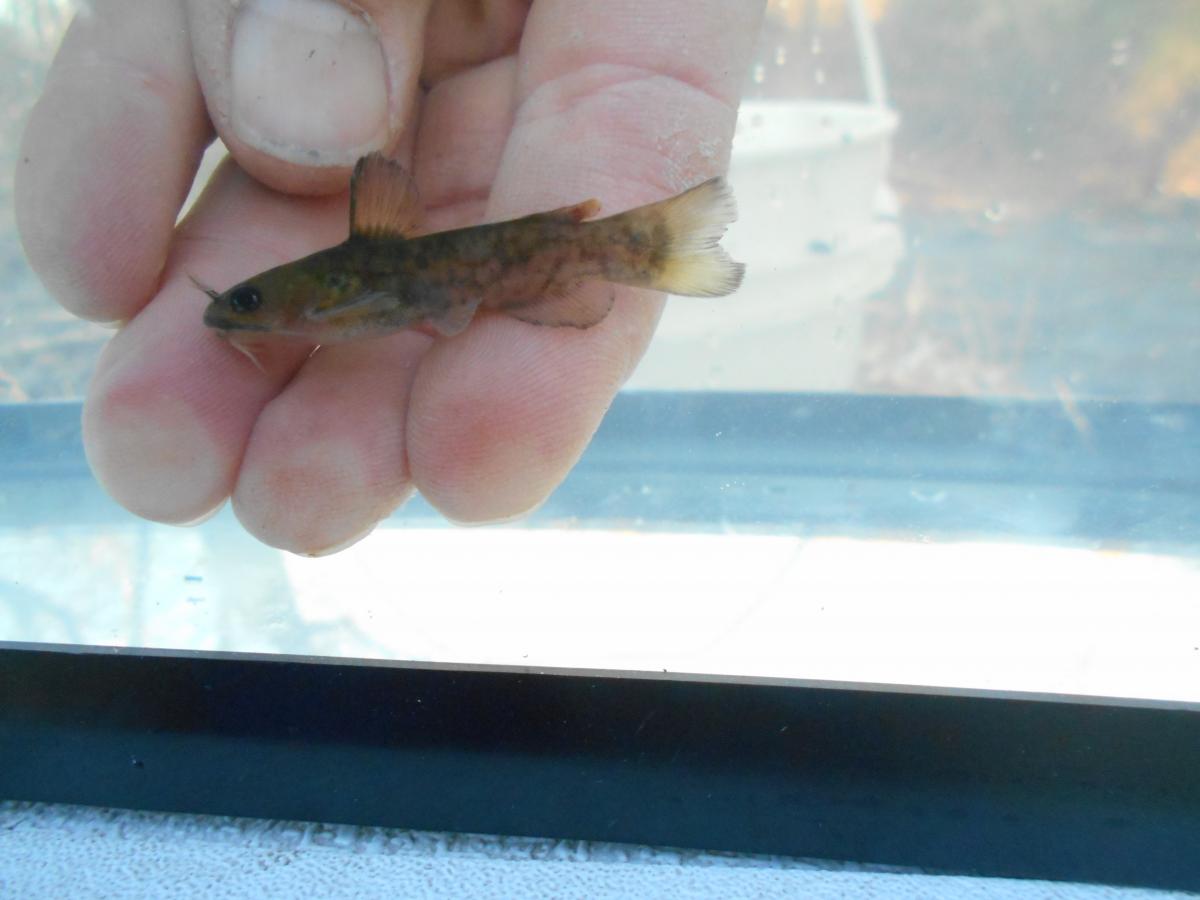 The Turquoise Darters are coloring up nicely. Caught a couple males and a female.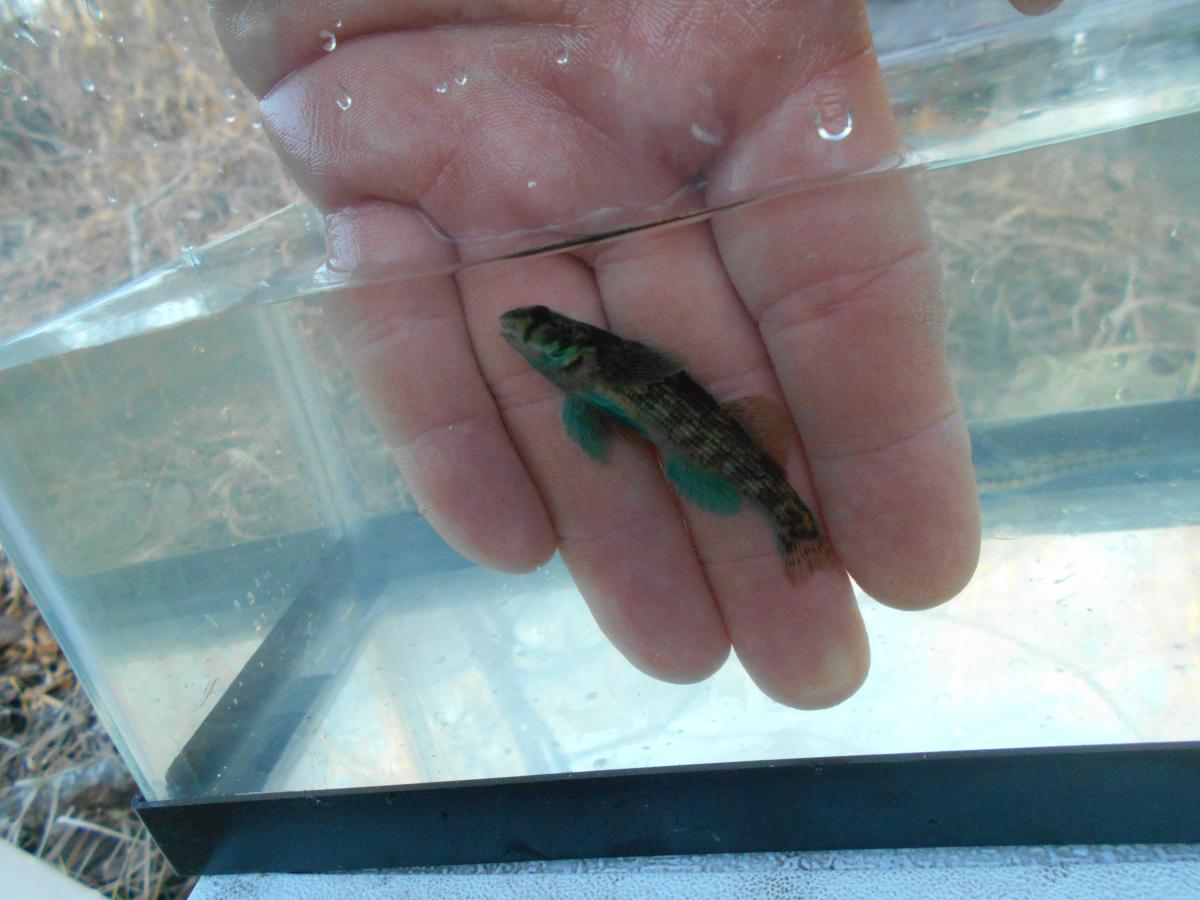 Have netted a couple large Northern Hogsuckers here, usually in the eastern side channel. This modest guy was in one of the deeper pools in the shoal area instead.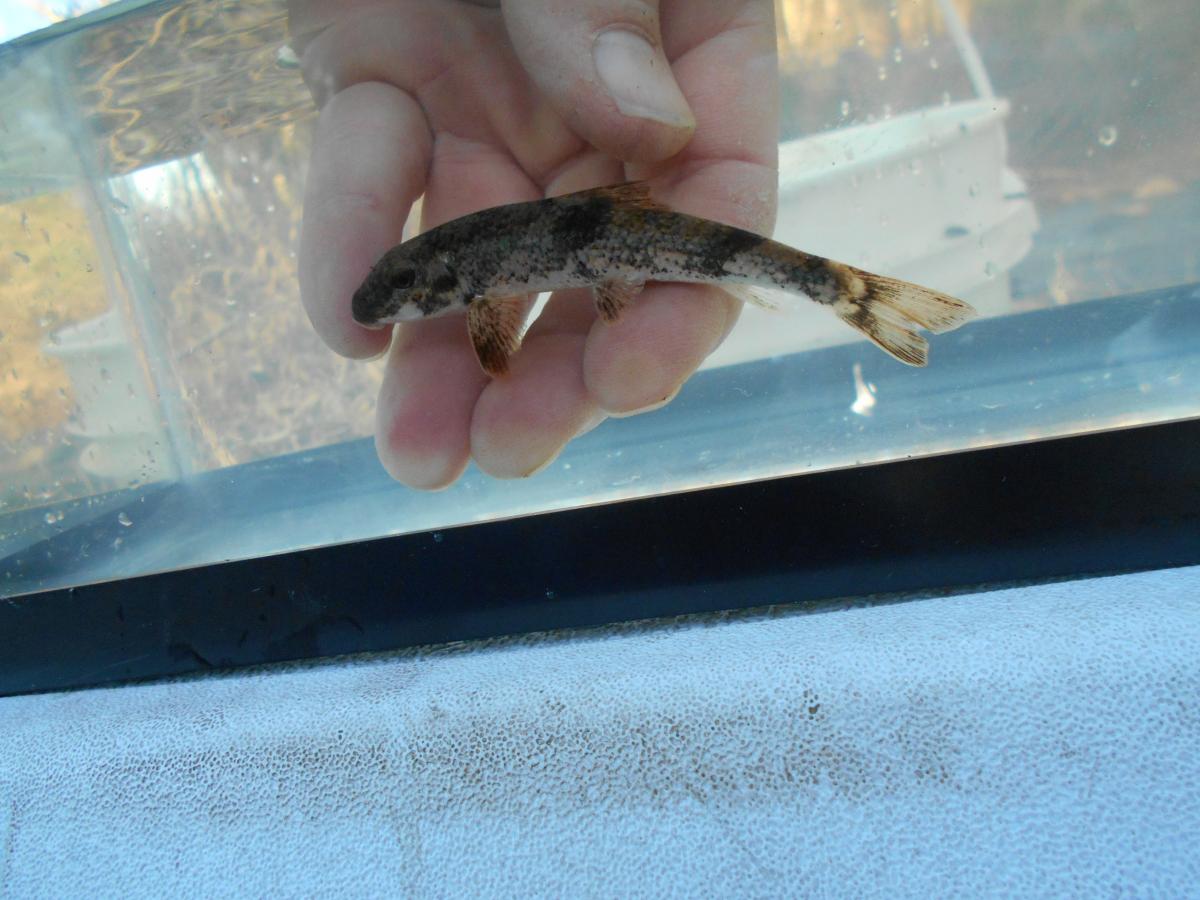 There were a couple Tessellated Darters in the mix, several Percina nigrofasciata, a juvie Bluehead Chub, a single Yellowfin Shiner and a few Cyprinella nivea.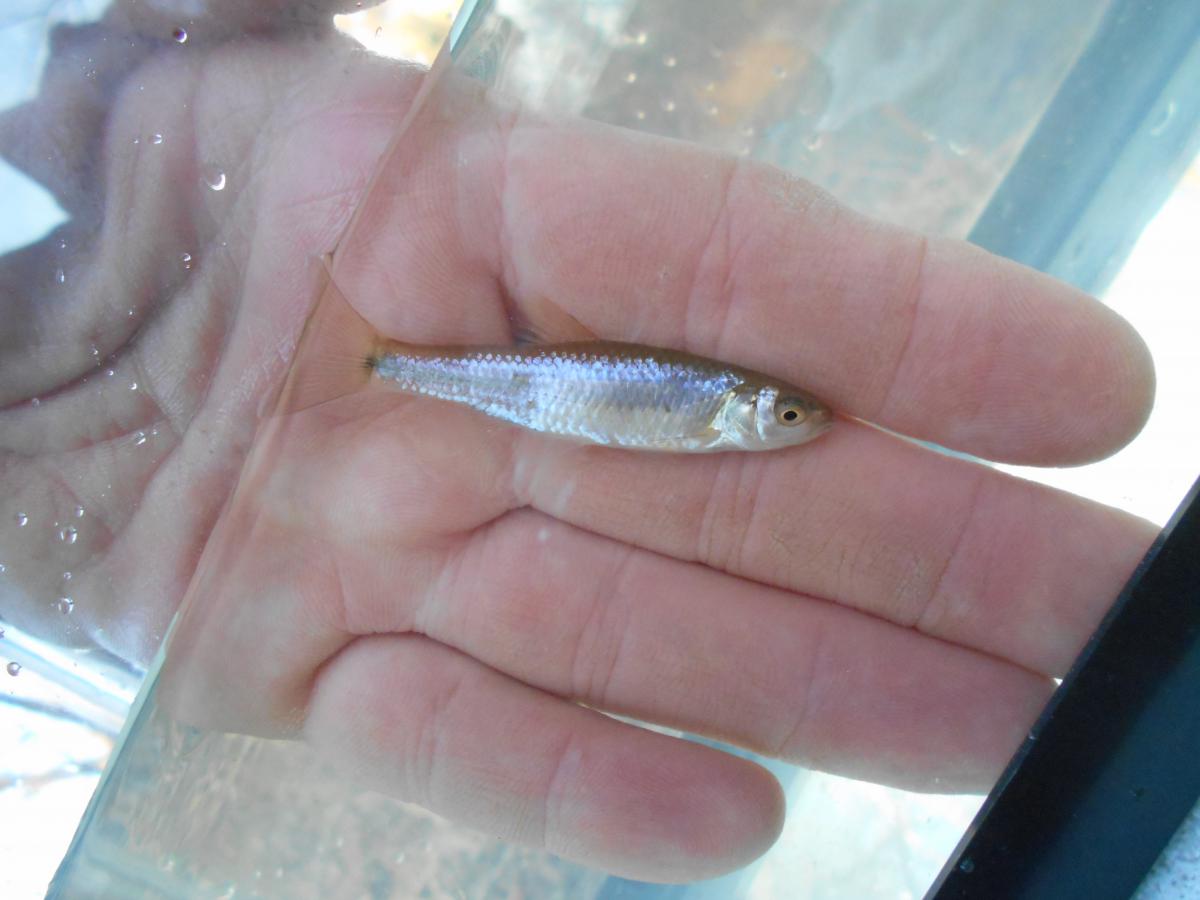 A couple swipes above the dam turned up a few juvie Lepomis of some type and a couple tiny gambusia.
It was a good day, even better because Erin accompanied me on this trip, too. I'm a happy daddy!