Convention Shirts are available for order now! Go to the NANFA Shopping Cart to order yours now.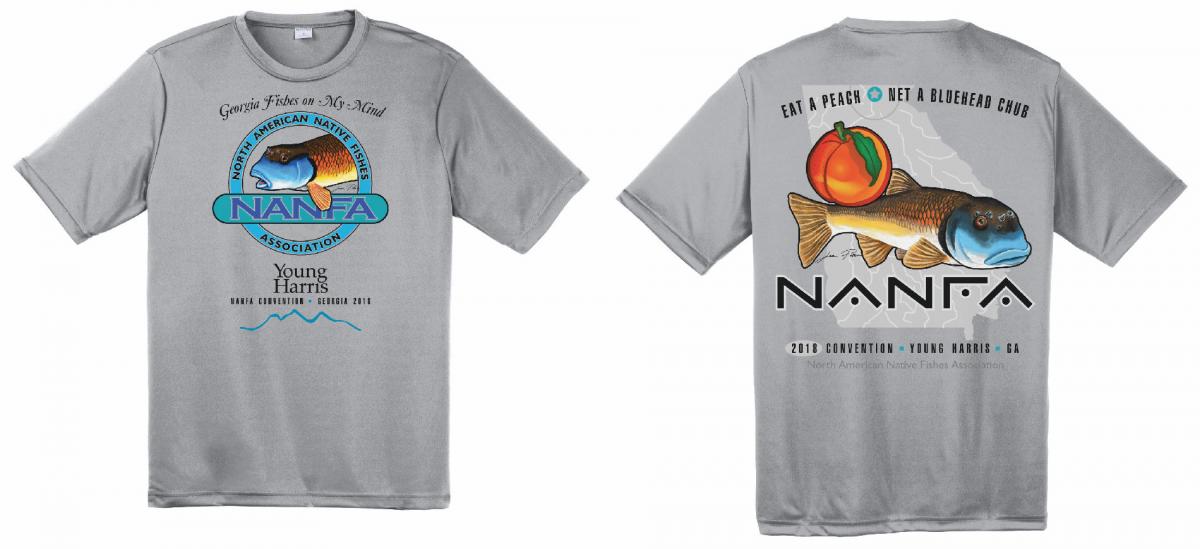 They may take a week or so to deliver as Dennis is printing them in groups to keep our inventory and costs in line.
This year's convention shirt features original artwork by Lauren Porter AKA WaterGirlCreations and layout design by the Snorkelmeister. It features the Convention Logo on the front and a map of Georgia on the back; both with Nocomis leptocephalus, the River Architect, the Bluehead Chub. Printed once again by Dennis Bruso, these are Silver/Grey shirts with full color printing on front and back. Ink fuses to the polyester and will not fade. Stain resistant.
Also, in years past, some folks have asked about the possibility of a NANFA hoodie.  Well, Dennis as looked into it and it seems that we can do a basic grey hoodie with the same logos on front and back for $40.  They would look something like this.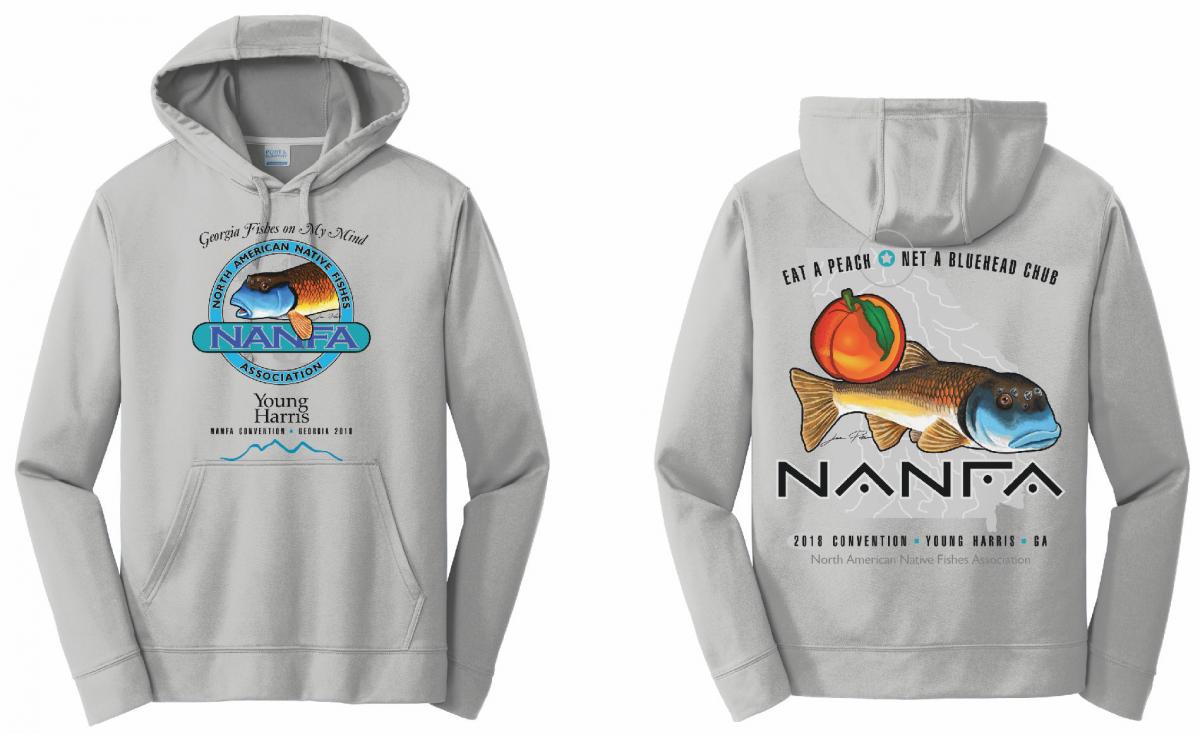 If you would be interested in this option, let me know.  If we get several people that want a hoodie, I can add this to the website for purchase through our normal porcess.