All,
I would like to announce that I will be speaking at the
Madison Aquarium Gardeners'
June meeting regarding Setting Up a Planted Nano-Tank for Least Killifish (
Heterandria formosa
). That meeting is scheduled for Wednesday, June 17th at 6:30pm. Here's the evening's schedule:
Wednesday, June 17
Doors open 6:30 pm
Pizza arrives 6:45 pm
Events begin 7:00
Wrap up a little after 9:00
Location: Science House, 1645 Linden Drive, Madison, WI 53706. University of Wisconsin, Madison campus.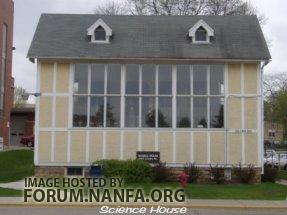 The Madison Aquarium Gardeners club is a group devoted to the dissemination of information about keeping live plants in aquaria. Meeting events include: a speaker or speakers, a plant exchange, and use of a vast library of plant-related books. The club's website is:
http://aquariumgardeners.com
. We have a great time! Hope to see you there!
Brian