This summer I've been scouring the countryside for fish flowers and anything else nice and neat - finding the hidden secrets of central Illinois

A few times I've wondered out of state but mostly it's been solo and typically local. I've completely slacked on posting fishy trip reports as they've occurred so I'll slim down the multi topic shenanigans into one with all my adventures as I begin sifting through summertime photos.
____________________________________________________________________

Ohio/Michigan Extravaganza

Several weeks ago Todd so cordially invited me to his birthday bash for a fish and flowers weekend extravaganza. I made the 5.5 hour trip to Todd's house to arrive at a friday night department party filled with awesome people and great laughs.

Day 1: Saturday morning, Todd led the way to Ann Harbor to host a program for kids at a retention pond behind an apartment complex. Todd and Jeremy sampled for a bit before turning the gears to what was living out of the water. For an urban retention pond, the flower lineup was impressive in my eyes.




Bluegill (Lepomis macrochirus)
Largemouth (Micropterus salmoides)
Blackstripe Topminnow (Fundulus notatus)
Hybrid Sunfish (macrochirus x cyanellus & macrochirus x gibbosus)

We ate lunch and headed to a nature preserve. Awesome place.

Explorer Todd



Northern Ribbon Snake



Bushy St Johnswort



Soon after we proceeded to a stream not far away. I didn't bring my waders because it was blasting hot in Illinois all week, not in Ohio. Thank god Todd had some on hand. It was considerably mild that weekend. For those that know me would agree, hell must freeze over before I'd go on an endeavor with waders, a shirt on, and long pants…that day, waders, long pants, and a shirt, all day. It was cold and quite pleasant. Uland could even had taken pictures of me that day



This was my first experience seeing northern longears; very neat compared to what I have at home. I think Todd took a photo of the really nice one, awesome looking fish. The chubsuckers we got were very small and seemed surprisingly fragile.

Lake Chubsucker (Erimyzon sucetta)
Central Mudminnow (Umbra limi)
Grass Pickerel (Esox americanus)
Golden Shiner (Notemigonus crysoleucas)
Northern Longear Sunfish (Lepomis megalotis peltastes)
Warmouth Sunfish (Lepomis gulosus)
Blackstripe Topminnow (Fundulus notatus)

Central Mudminnow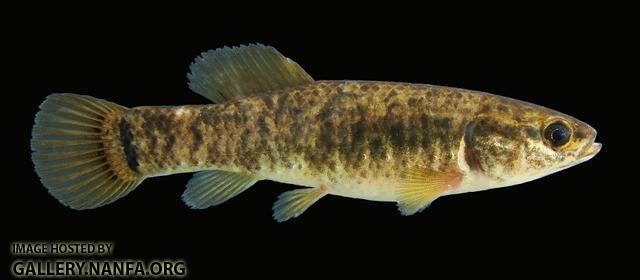 Grass Pickerel: with a leach on its mouth.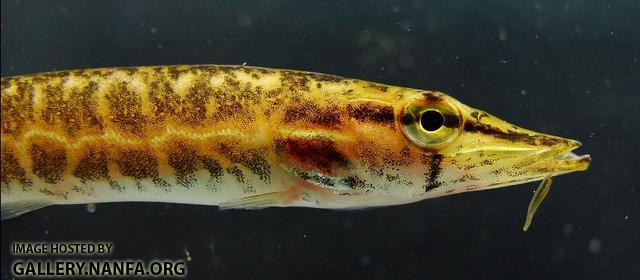 Norther Longear Sunfish



That night during story time I tried feeding Todd homemade blackberry wine for a birthday present, in turn, he fed me blackberry cobbler, with walnuts. It was absolutely delicious, and so was the benadryl induced coma since I'm allergic to nuts. The cobbler was so good I'd do it again



Day 2: Sunday morning we took a walk through Kitty Todd until it got warm enough to get wet.

http://farm3.static...._fa07e104ff.jpg

I had no words for what I saw…blew my mind that that much diversity existed in a single place all flowering at that given moment.

Horsemint
http://farm3.static...._c61c99c9c5.jpg

Grass Pink Orchid
http://farm3.static...._ca86c98328.jpg

Orange Fringed Orchid
http://farm3.static...._fa63d0ca0b.jpg

Round-leaved Sundew
http://farm3.static...._e9886f7a76.jpg
The rest can be viewed here: Ohio/Michigan Set

We then went to a cottage on a pot & kettle lake. Being my first time at a natural lake, I was quite impressed.

http://farm3.static...._35388eb688.jpg

It even had it's own spring and skunk cabbage seep!

http://farm4.static...._fcb5131b8e.jpg

We intended to snorkel, but between that particular days wind and boat traffic, the water was slightly murky around the shore. We did get quite a bit during our sample. I'm sure I'm missing things. Todd will have to chime in and verify what we got. I've slept since then and don't remember what all those silver jobbies were from either lake.

Blackchin Shiner (Notropis heterodon)
Blacknose Shiner (Notropis heterolepis)
Logperch (Percina caprodes)
Iowa Darter (Etheostoma exile)
Least Darter (Etheostoma microperca)
Pumpkinseed Sunfish (Lepomis gibbosus)
Bluegill (Lepomis macrochirus)
Redear (Lepomis microlophus)
Largemouth (Micropterus salmoides)
Brook/Rainbow Trout

Jury still may be out for what exactly those juvenile trout were. I'd be eager to go back when the spring is really churning in hopes of evicting some adults. Here's Todd's topic on it: Brook or Rainbow?
Overcast and drizzle plagued us with less than optimal photo conditions. I did salvage a few photos.

Pumpkinseed Sunfish
http://gallery.nanfa...icture 1090.jpg

Iowa Darter
http://gallery.nanfa...icture 1070.jpg

I met some awesome people, saw some mind blowing things, and brought back 750 pictures worth in Ohio/Michigan memories. I'd like to thank Todd and his wife for their hospitality, showing me around, and putting up with me all weekend. This trip was amazing!