Just some picture updates of the fish. The plants are growing slowly – I am thinking it is because the water hovers in the high 50 to low 60's.
Bull male Northern Longear. I thought he might grow bigger but when I transferred him into this tank I measured him at a full 5". Probably about max size. He is the only one in the tank. I would like a female for him eventually.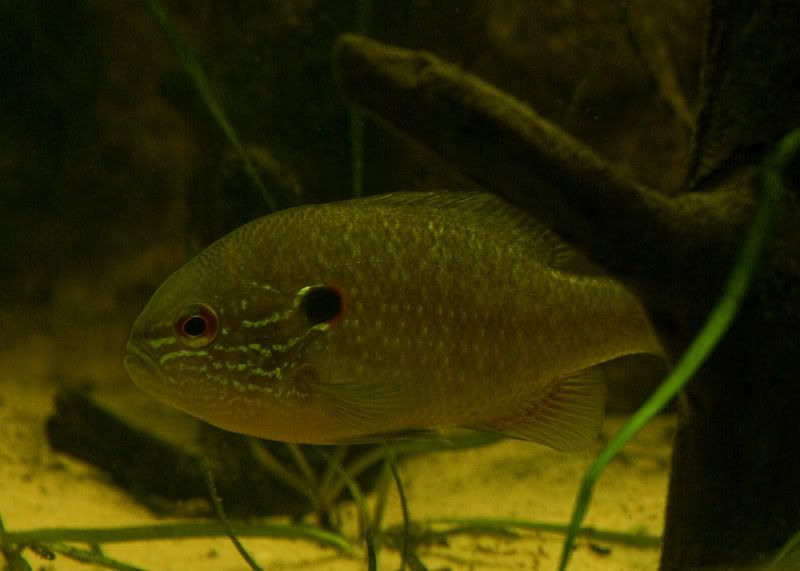 Here is a large part of the minnow school. Redside Dace, Spotfin Shiner, a Central Stoneroller that has grown huge and digs holes all over my planted section, Silverjaw Minnow, Fathead Minnow, Blacknose Dace and an old Fantail Darter.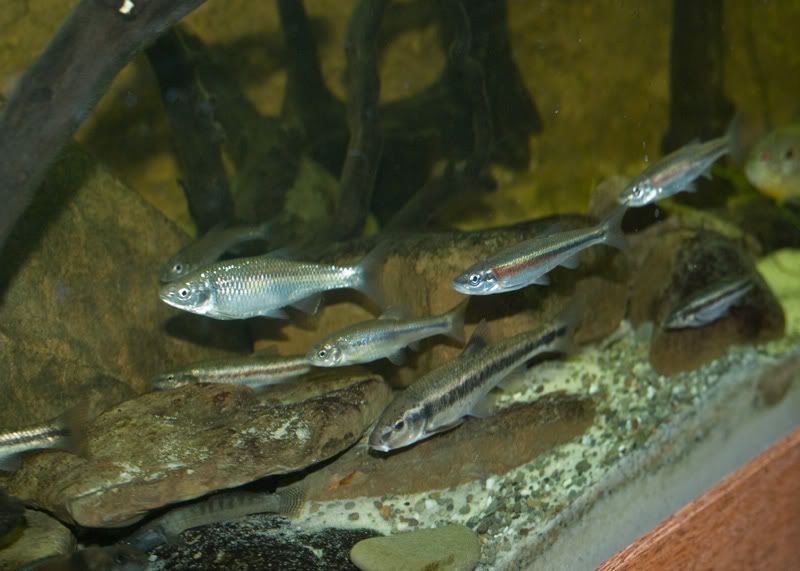 Another minnow group shot. Many of the same fish but with a Rosyface Shiner trio at the top.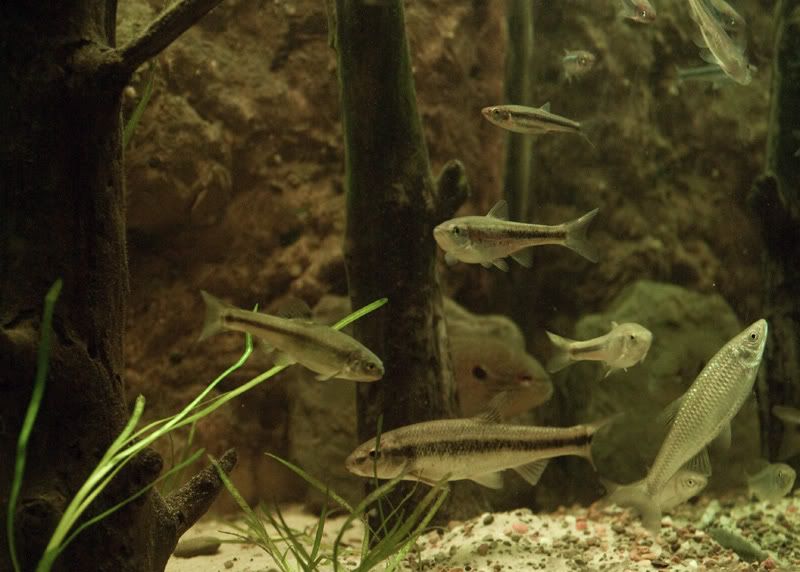 Redside Dace and Sand Shiner.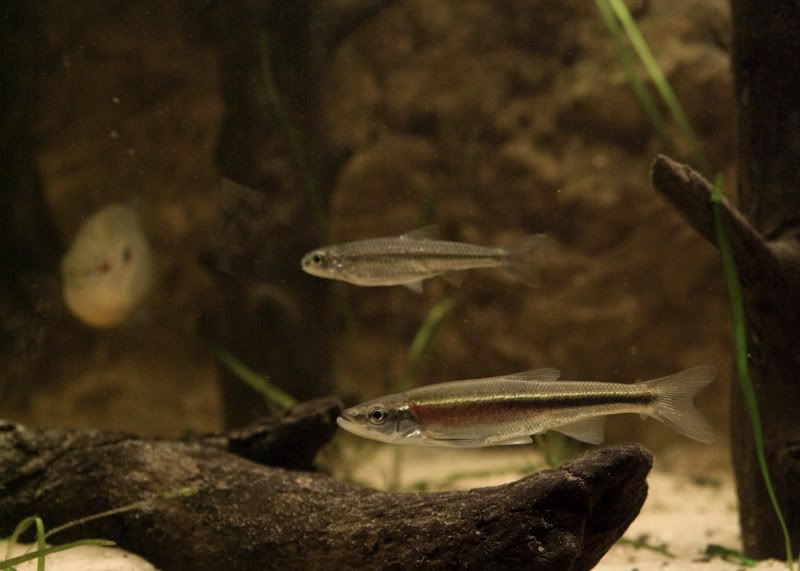 My favorites - The Darters.
The little Rainbow was added as a miniature and the other one of this size was eventually eaten by the Longear. This one has over doubled in size and starting to show some color (the big bull rainbows wouldn't come out for pictures). There is also a Banded Darter and a Variegate head.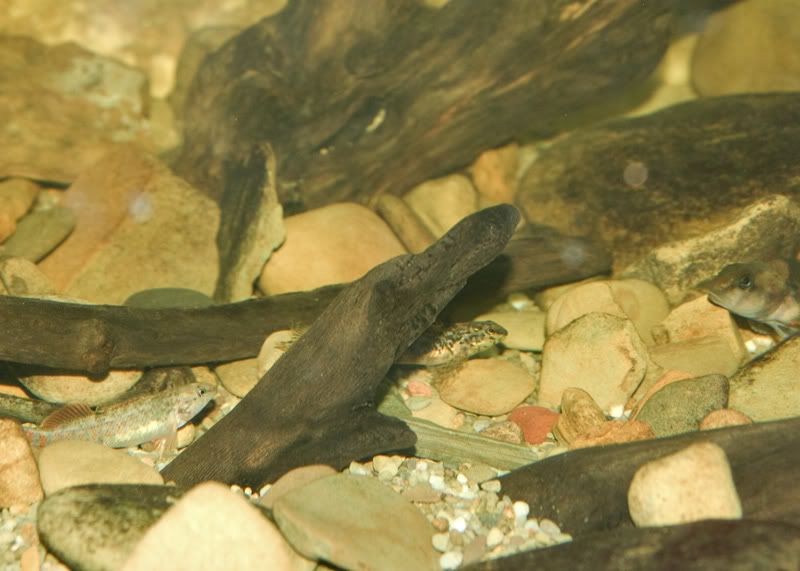 One of my favorite darter is the Blackside. Here is a pair with the Banded.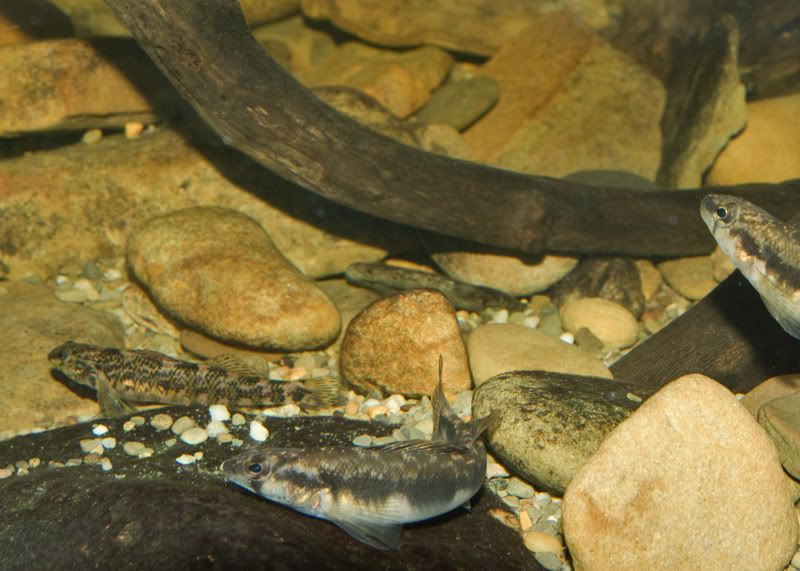 The large male. Love this fish when he turns nearly black.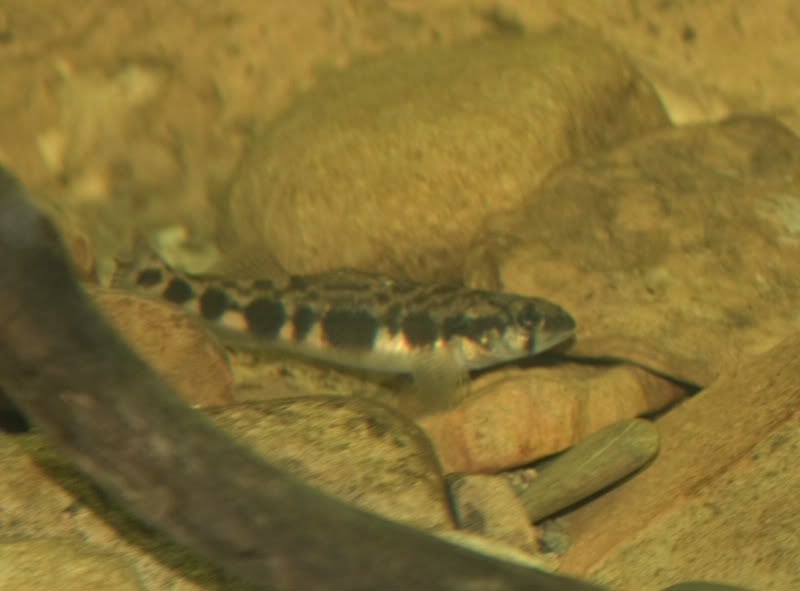 Aside from two store bought fathead minnows (meant as sunfish food and cycling) this is the only fish I didn't personally catch. The Riebe Special – a large male Variegate Darter.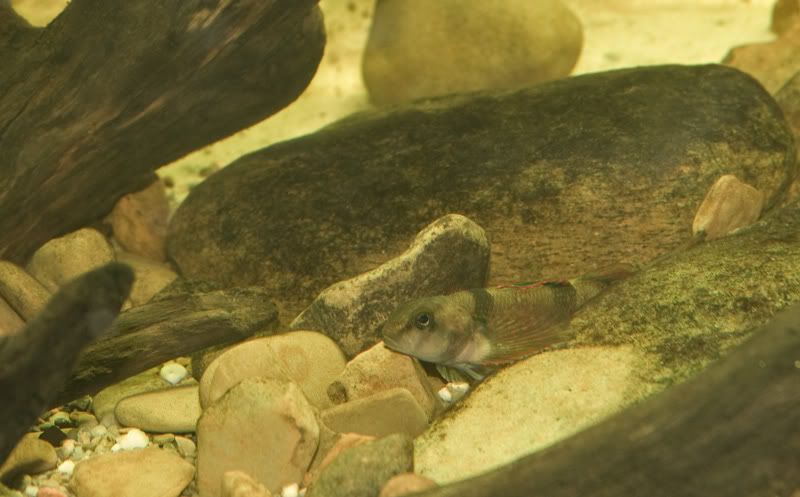 For the record. I have a new appreciation for those that take great intank shots. I had to do ALOT of post processing and take alot of pictures and I am not really happy with any of them.
Andy