Well I've been meaning to do this ever since we got going at our current location close to three years ago. Not a whole lot going on in the middle of the winter so I finally got around to this.
Had to start with a little demolition to make two small rooms at one end of the basement into one, the wall went across right in the middle of what is now the entrance to the room...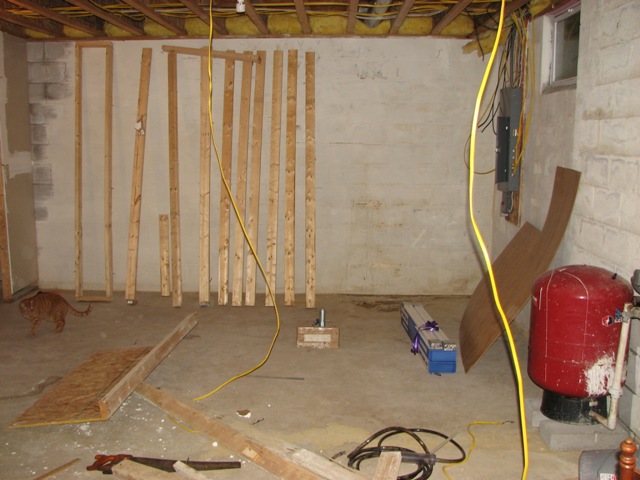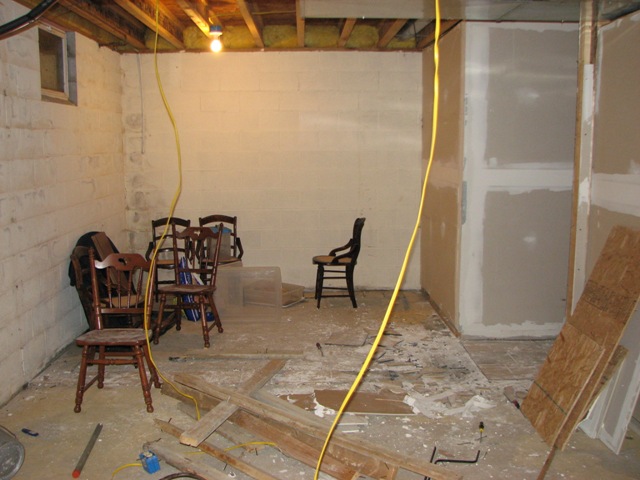 So the wall is gone and room all cleared out except for the inspecting cat...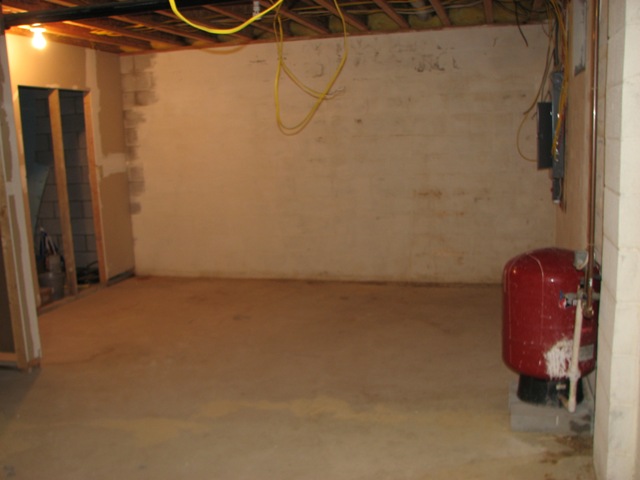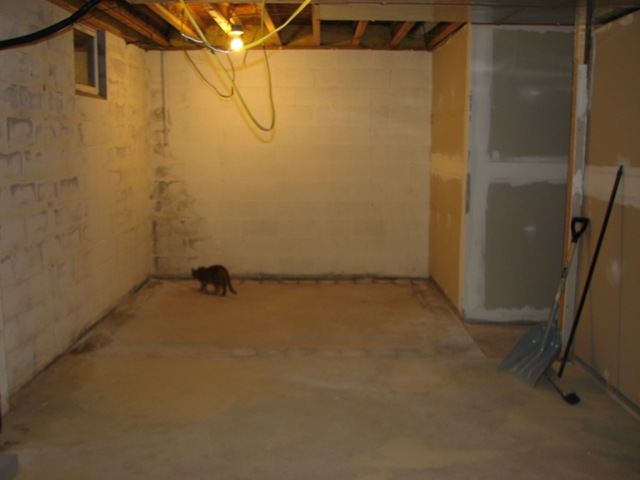 Painted the exterior block walls with a coat of Killz to stop moisture...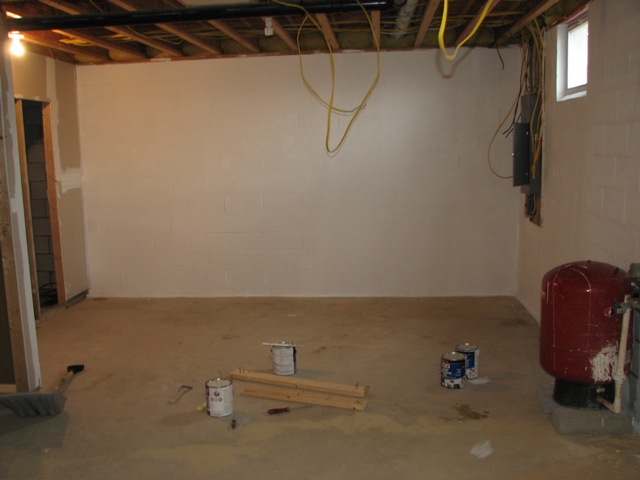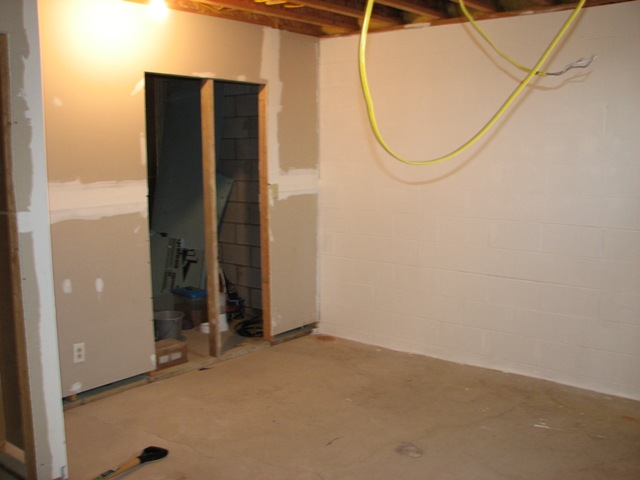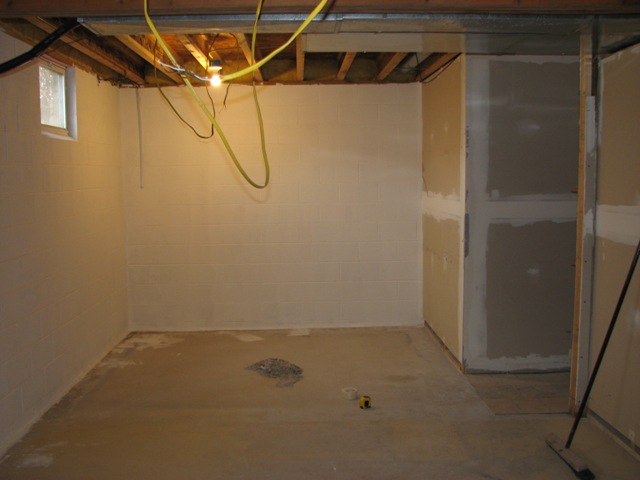 My wife didn't like the white walls and I said it doesn't matter what color they are because it is a fish room and it is going to get dirty anyways. So I painted them a muddy dirt color, also got rid of the extra doorway seen in the the second photo in the last step...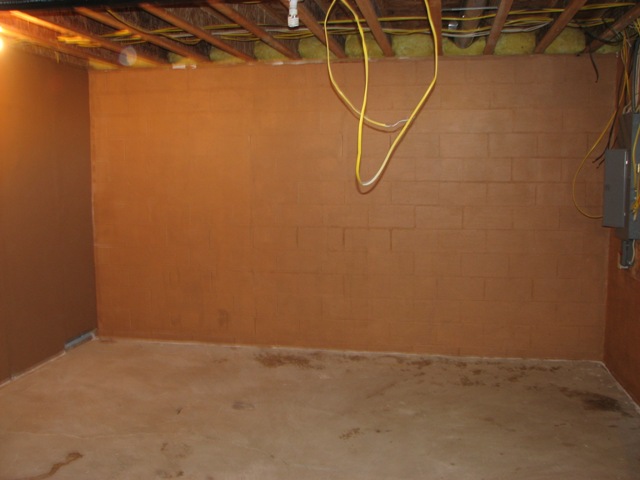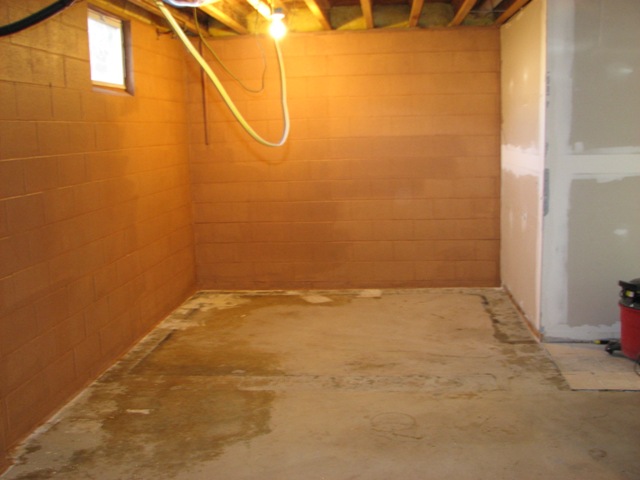 Time to build some stands to hold all the tanks and it is a good thing I didn't have to drive far with all the wood because I think I just about had my jeep too loaded down...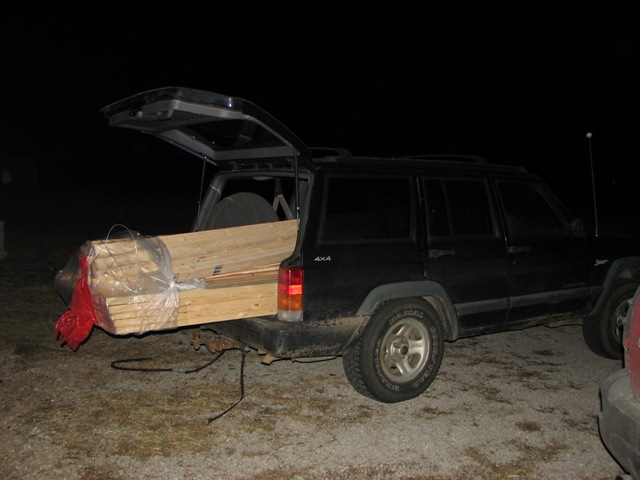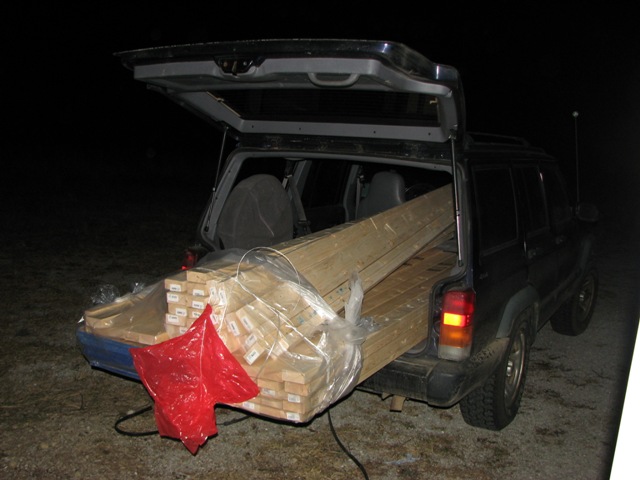 Painted the floor and then got one stand together and painted so I could bring in the few tanks I kept going during the move which were still in the unheated garage at my parents and it is now late December 2007 in Ohio...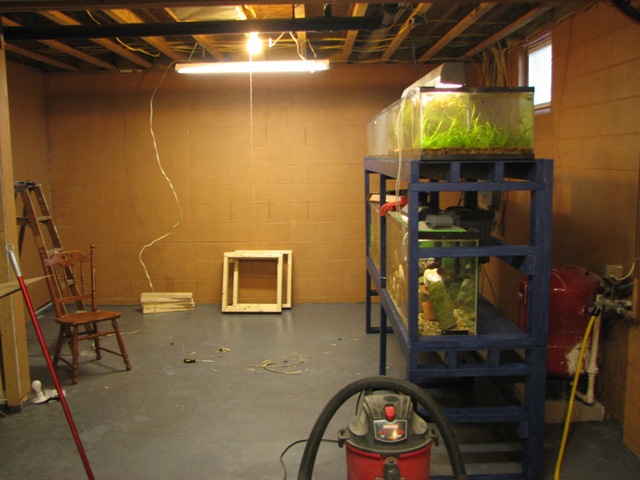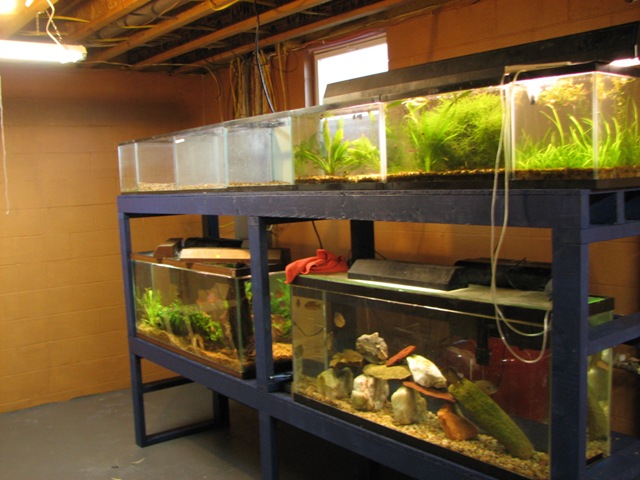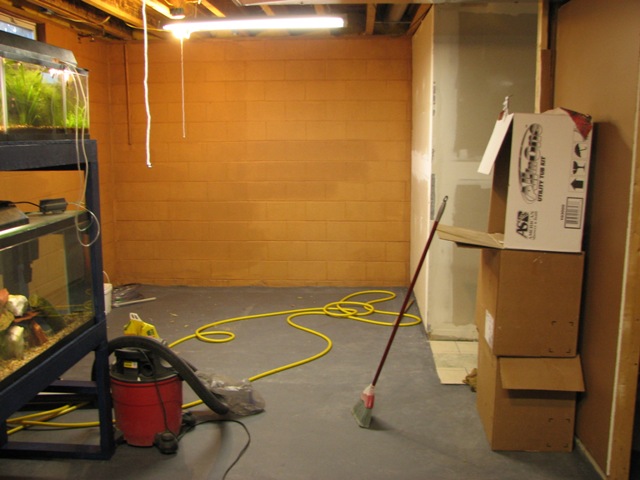 Finished the rest of the stands during the winter of 2008 and got some more tanks up and running that year...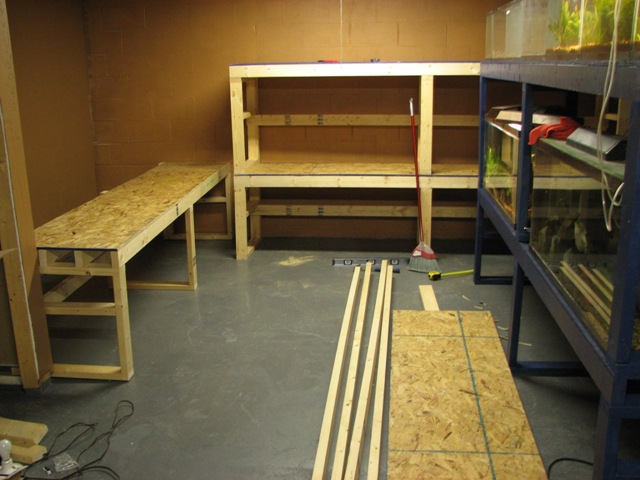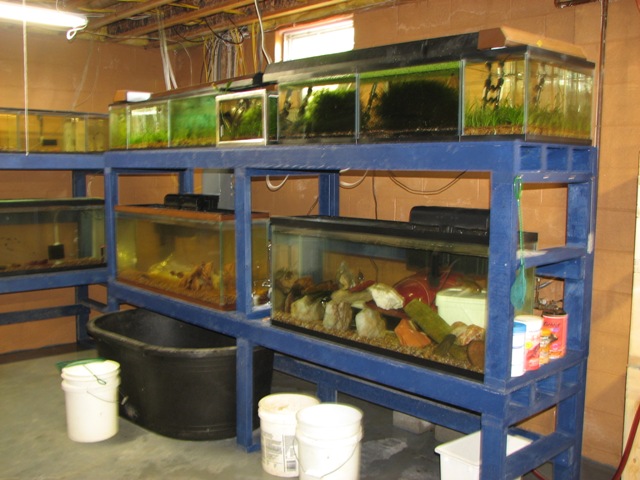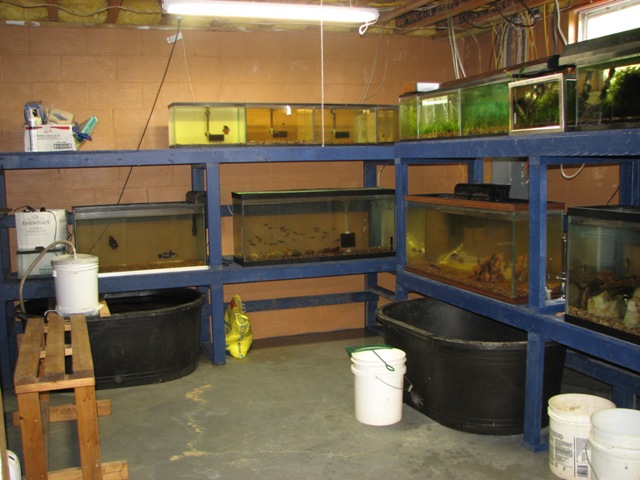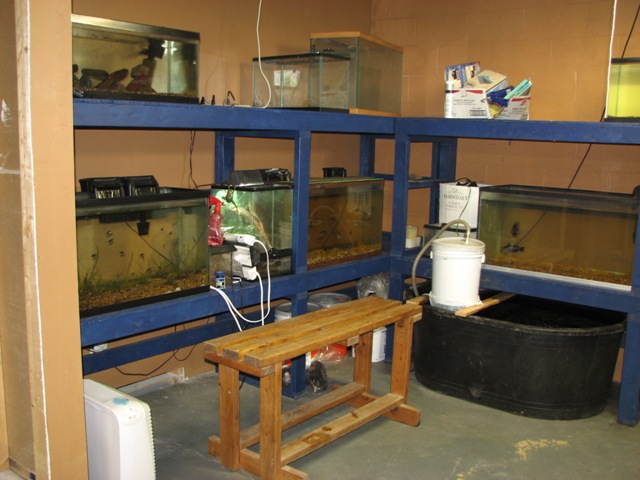 And maybe it was good it took me so long to getting around to posting this because here are a few from last week (Jan 2010) after this room has been heavily used...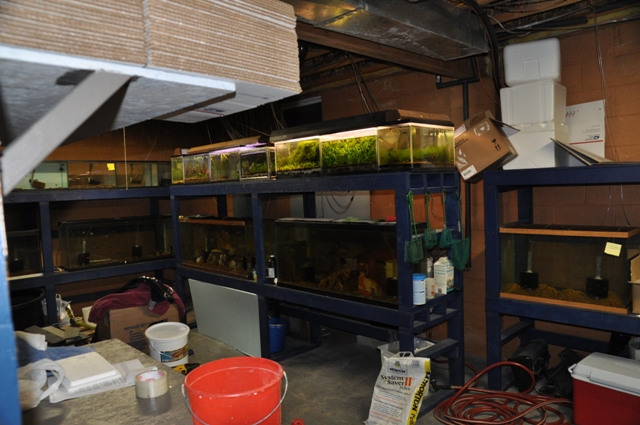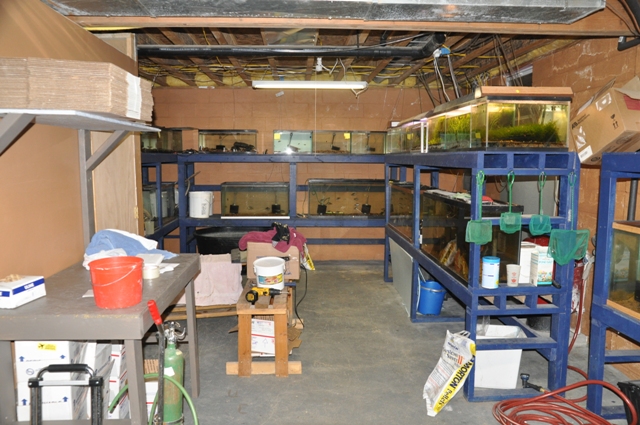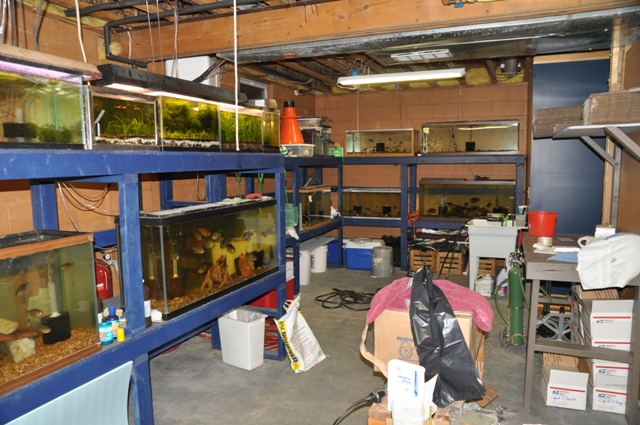 Much of the profits from the fish business this year went to improvements outdoors in the way of substantially expanding the number of breeding ponds. I got two more (20' x 20') ponds built in the spring (2009) and then bought an additional four 20x20 liners that need put in before this coming spring along with moving all remaining smaller 15 x 15 liners from my parents to rebuild those 5 ponds as well at our place. Once this is all completed we will have around 20 breeder ponds. We also got a larger piston pump to power more tanks and eliminated all other filters in the main fish room (actually if anyone needs hang on back filters just ask and I have plenty that are in good condition to sell). Next year profits will likely go to building a set of twenty stock tanks that would be approximately 35 gallons (30 inches long x 24 wide x 12 high) each to fill all the space on the top shelves of the 5 stands and get rid of all the 20 longs and 10 gallon tanks in the fish room. This will make it much easier to house (fall and winter) all the fish produced during the summer from the 20 or so outdoor ponds when they are drained in later summer or fall. I would also like to replace all the 55's, over time with ten 75's on the bottom shelves of the 5 stands, these tanks are used to house all the adult breeder fish.
Finally I can't spend everything on "improvements" after all I have to keep in mind why I did all this in the first place, because I like having fish as pets my self. My wife and I spent this past fall (2009) finishing the main room in our basement and I got to put my two display tanks out there...
Stream tank...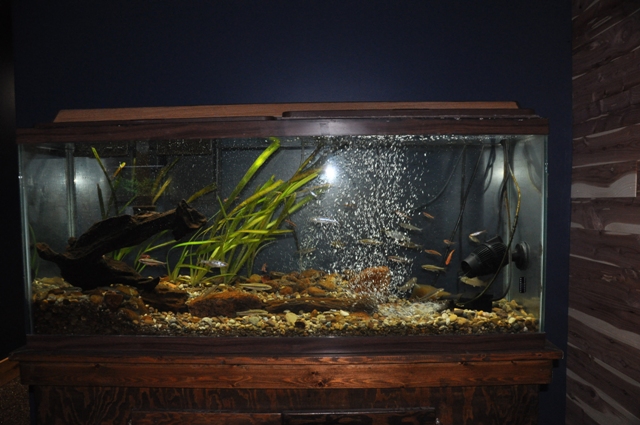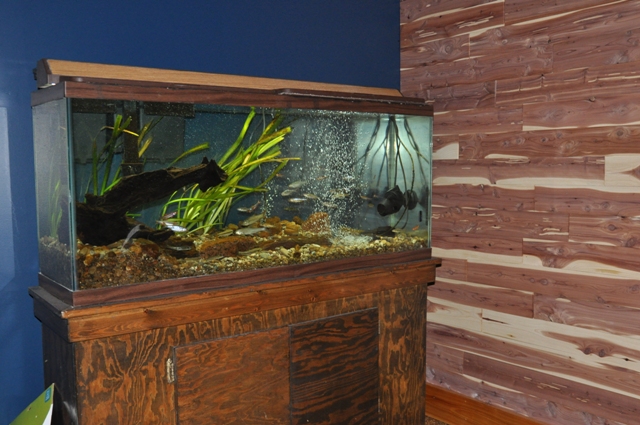 Planted tank which I need to drain back down and move away from the wall a hair because I put it too close to get the canopy back on...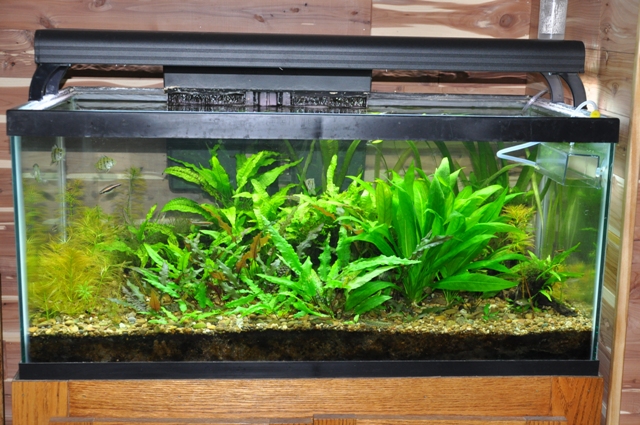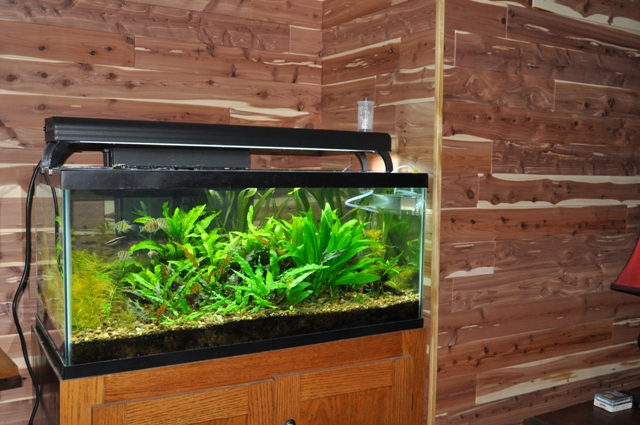 And like a lot of you I like to fish as well so my couple of trophies went above the window on the front end of the room...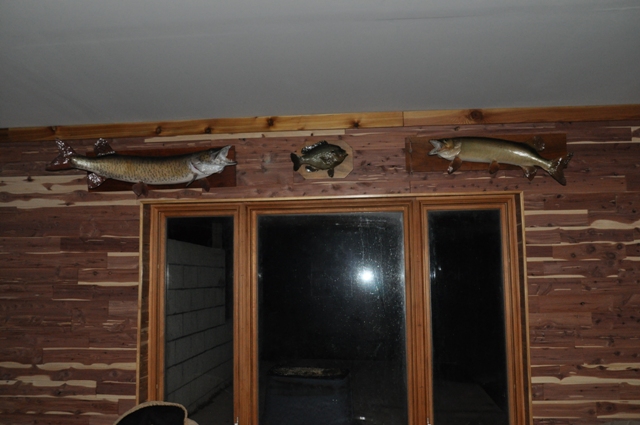 Also I have wanted something to properly display the fish I personally have the most interest in for years and finally decided to just go for it and this will be a 300 gallon tank on the opposite end of the room from the window. I'm going to make a separate post about that...